South African Cuisine
Best South African Foods for Kids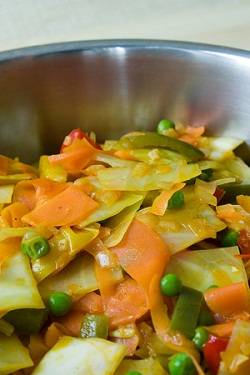 Wondering about South African Cuisine? What is it? If you are planning a trip to South Africa this year, you might want to consider the different types of food available. South Africa is very child-friendly with cafes and guesthouses offering local produce and recipes.

The food available in South Africa might be very different from what your family is used to at home, but that only makes the experience more fun.
You can try something totally new, or the guide below can offer a little advice so that you are prepared in advance. You might consider recreating some of these recipes at home too, so that your family can sample some of these tongue-tingling recipes in the home before you travel.

More South African Cuisine Tips!
South Africa has always been popular with cattle herders, so the diet of locals has always been heavy on meat and dairy.
By 800 AD, the African diet started to become more diverse as Indonesian settlers bought Asian food to the continent. Bananas, plantains, coconuts and sugar became widespread.

Yams, new varieties of rice and coffee beans became commonplace by 1000 AD. As a result, South African cuisine is very diverse and can be sweet or spicy; or both! Many recipe ingredients draw on influences from the Mediterranean and are culturally diverse.

Olive trees find it difficult to grow in the southern part of the continent, instead pork fat is harvested to be used in recipes.
There are lots of different recipes in South African cuisine which will tantalize your child's taste buds and if you already serve a multinational diet, then your child should easily adapt to the cooking in this diverse country.

Our Favorite South African Food!

Bobotie is one of the more common recipes, and is a kind of sweet curry made from minced beef.

Chakalaka is a kind of thick vegetable curry which can be stored in a fridge for about a week and is generally served with Mealie Pap.

Mealie Pap is a maize dish which is crumbly and very tasty. It can be served with curries or a variety of sauces. Some chefs add meat and vegetables to make a thick stew. A very traditional South African food.

Chicken Breyani is a very popular dish in South Africa and is a curry dish, which is arranged more like a Lancashire Hot Pot, but with layers of rice rather than potato, although potatoes do feature in the recipe.

Tomato Potjie is a meaty stew made from chicken, or possibly pork. Served on rice this dish is tasty but not spicy.

Cornmeal Pie is very similar to a quiche only made with cornmeal instead of regular flour. The buttermilk used in the recipe adds to the flavor and the sugar makes a fantastic glaze which makes this dish look s amazing!

Koeksisters is a sweet treat that children will absolutely love! A very simple pastry plait, fried in hot oil, then dipped in syrup.

Melktert is a favorite for parents as well as kids, tasting very much like custard tarts.

Soetkoekies are biscuits made with ingredients as diverse as rendered pork fat, sweet sherry or port wine. These are very popular with children and adults alike.

Vinegar Pudding consists of a cake-type mixture which is placed in a dish on top of syrup made from water, sugar and white vinegar. This dish can be served with custard.

Enjoy these South African delights! Read more here!
Home

›
South Africa

›
South African Food