Botanical Gardens Montreal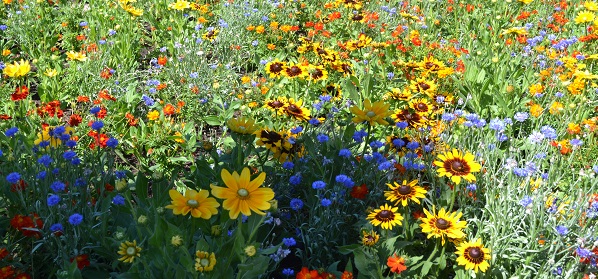 Botanical Gardens Montreal is a feast for the eyes! This is a wonderful family outing where you can experience nature at its prettiest.  These gardens are world class and include 22,000 species of plants spread over 75 hectares.  There are 30 themed gardens including a water garden, Chinese Garden, First Nations Garden and a Japanese Garden. There are also 10 greenhouses to explore that showcase plants from various areas around the world. 

Bring your walking shoes as there are lots of paths and trails to wander down!  If you are travelling with a baby or toddler you can rent a jogging stroller for free (deposit required) with big wheels to manouever around the grounds. If you are travelling in the hot summer months bring some water bottles to keep everyone hydrated. There are plenty of shaded paths to escape the sun as you explore. Picnics are not allowed in the botanical gardens Montreal but you can enjoy a healthy meal at one of the restaurants on site. Soups, salads, ice creams, muffins and sandwiches are available. 
You could easily spend the whole day in the gardens or combine it with one of the 3 other on site attractions. There is an insectarium, the Biodome and the Rio Tinto Alcan Planetarium, all of which are wonderful for kids!  More details here.
I love Botanical Gardens Montreal and always seek them out on my travels and I have to say these are some of the best botanical gardens we have seen from around the world! My daughter loved it here. We spent a few hours here and could easily have spent the day.   What a great way to see nature up close!  
Know More About Botanical Gardens Montreal
The Chinese Garden was the highlight for us! It rivals some of the amazing gardens we have seen in China. The pond is a glorious shimmering green and the gorgeous buildings serve as beautiful backdrops.  The weeping willow hangs over the pond and the gardens are simply beautiful.  There are Chinese artifacts to see and they sometimes are selling tea here.
There are playgrounds designed especially for children ages 1-5 with a spider's web climbing structure, slides and twirling chairs.  There are comfy chairs for the parents to marvel at where these kids get all their energy from! 
More Things to do in Quebec
Mosaicultures Internationale

The Mosaicultures Internationele is on right now until September 29th.  There are over 50 sculptures made out of living plants made by horticultural artists from 25 different countries.  These masterpieces are dotted around the botanical gardens forming a 2.2km path.  Some of these sculptures took 6 years of planning to create!  You can vote for your favourite.  I pick the gorillas, or the girl with the flowing hair and waterfall hands, or the tree filled with birds or....wow how do you pick a favourite??! 
My daughter and I had fun trying to guess which country submitted each sculpture!  We got quite a few right...
Ticket prices are a bit higher for entry into the botanical gardens while the exhibition is on. It is well worth the price and as a bonus you get 2 days of entry included!  You could use your second entry to return without the kids and enjoy a cocktail and tapas in the gardens. 
Ottawa is just under 2 hours away-check out these fun things to do in Ottawa with kids!
Home

›
Canada

›

Quebec

› Montreal Botanical Gardens