Things To Do In Xian with Kids

Your 2018 Guide to China with Kids
If you are heading to Xian with kids you will not want to miss this amazing attractions and fun things to do!
A visit to the Terracotta Warriors is one of the best things to do in Xian with kids. There are over 8000 statues which are so detailed and amazingly intricate it will blow your mind!. See if your kids can find 2 that look alike, as it is said they are all unique! The story is quite fascinating. These statues were created in honor of the first emperor of Qin and buried with him when he died so that he could rule another empire in his afterlife. They were discovered a few years back by some farmers in the area. if youère lucky, like we were, you can even meet the farmers at the site! There are also chariots and animal statues here too. The excavation is on-going. What a great history lesson for the kids! 
Don't miss the Big Wild Goose Pagoda at night - your children will enjoy the water fountain performance. The water is synchronized with music making them light up tot he tunes. This is one of the interesting things to do in Xian with toddlers, babies and kids. It is a festive atmosphere here with people dancing!

Cultural Activities + China Country Facts + Country Games + Coloring + Fun Quizzes and more for kids 4-13!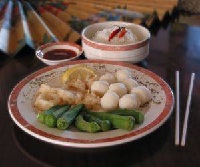 More Things to do in Xian with Kids!
Eating the tasty Chinese cuisine will be one of the highlights of your trip! Dumplings, hot pot and Peking duck are some of the tasty Chinese food for kids to sample on your vacation. You can also find lots of noodle and rice based dishes.
Go biking on the city wall. Your kids will love biking on this 14 km wall. You will have great views of the city below. There are tandem bikes available too if you have always wanted to ride a bicycle built for two for a bit of fun! There are no child seats available on the bikes. However, you can take the electric car around the wall if you are traveling with small children. My kids loved this active and unique Xi'an activity.
Learn more about the Tang Dynasty by visiting Tang Paradise. A cultural amusement park, it houses various stunning gardens. During the evenings you can watch the water movie. It is really well done and a unique experience. The screen is a film of water creating a variety of optical illusions.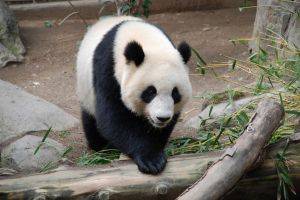 Louguantai Panda Preserve is about an hour away from Xian. There are 15 pandas there as well as some monkeys, birds and other animals. If you are not going to see the pandas in Chengdu then don't miss out on the chance to see them here. They really are fascinating to watch! My youngest daughter begged to bring a panda home with her. This is one of the fun things to do in Xian with kids.
Head to Xingqing park where you can stroll around the park with your babies and toddlers. Kids can play on the play equipment. Go in the early morning to watch the locals practicing tai chi. Toddlers can run around and burn off that energy. It is quite relaxing and a great place to unwind. We ended up coming here most days just for a bit of a break.
Stroll through the Muslim Quarter and do some souvenir shopping at the markets and grab a bite to eat. There is lots of interesting street food here if you are feeling adventurous! Teenagers will have a blast as they bargain for their goods.
Tell us about the fun things you did in Xian with kids! Learn more about Xian here!
---
Home

›
China

›
Xian