20 Things To Do In Shanghai with Kids
Here's our top 20 list of fun activities to do in Shanghai with kids!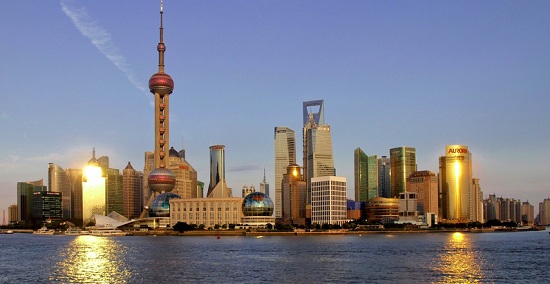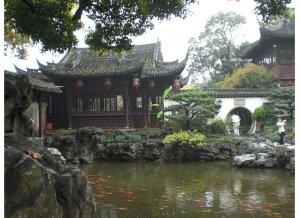 Going to Shanghai with kids? Prepare for a blast!
Yu Yuan Gardens are beautiful Chinese gardens that the whole family will enjoy. It is a great cultural attraction for toddlers and young children as they will like the colorful koi fish and interesting nooks and pathways to explore. There is lots of souvenir shopping all around the area. Check out the famous Nan Xiang Xiao Long restaurant for steamed dumplings (filled with pork, seafood, or vegetables).
Shanghai Science & Technology Museum is one of the best things to do in Shanghai with kids. This museum is highly interactive- my children loved playing archery against a robot, watching a robot do tai chi, and having a robot draw a picture of them. We all felt like we were stepping into the future. There is an excellent animal exhibit and even a body themed amusement park ride. Don't miss the 4D movie, even though it's not in English it still is lots of fun. The museum is closed on Mondays. We were also a popular hit with the Chinese students visiting the museum, they thought our attempts at saying "Nihao" were quite hilarious. This was my kids favorite place in Shanghai.
The Shanghai Zoo is home to 6000 animals including several native to China including the Giant Panda, golden-haired monkey and South China tiger. The zoo is set amongst lovely gardens and in the mornings you will see lots of people doing tai chi and exercising. Plus when are you going to have the chance to see a real live panda again? One of the best Shanghai attractions for babies and toddlers.

Cultural Activities + China Country Facts + Country Games + Coloring + Fun Quizzes and more for kids 4-13!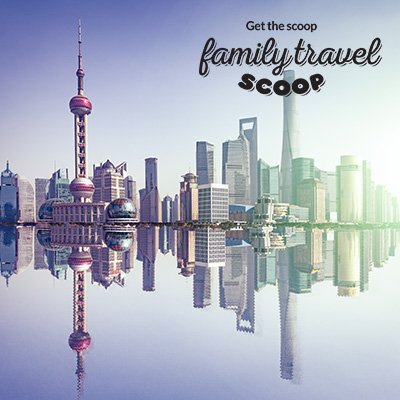 Check out the Shanghai Museum for interesting artifacts from China. The intricately carved jade sculptures and stone sculpture gallery are interesting for the kids.
Shanghai Ocean Aquarium is also lots of fun when visiting Shanghai with kids on your China family trip. It has the longest underwater tunnel in the world and is home to Bruce a 17 inch Oranda goldfish! Great place to bring your babies and toddlers.
Don't forget to try some delicious food in China. Eating out is one of the best things to do in Shanghai with kids. Try these tasty Chinese food for kids.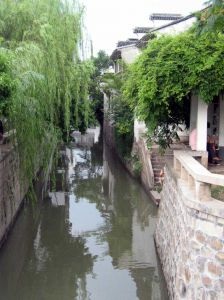 Take a day trip to a nearby water town such as Tongli where you can take a ride on a boat through this charming town. It is a great way to escape the hustle and bustle of Shanghai and experience life in a smaller town. Check out the beautiful Chinese gardens.
Shopping at the markets can be lots of fun for the kids as they bargain for souvenirs and new clothes. You can get some good quality clothes for the family at great prices. The market by the Science Museum has lots of fun stuff to buy. Your teenagers may enjoy the clothes shopping on Qipu road (the girl clothes are quite cutesy).
Head to Shanghai Circus World to catch the acrobat show. Kids love this show featuring acrobatics, juggling, dancing and more. It will keep the attention of even the most restless kids!
Shanghai Glass Museum is one of the newest family attractions. Your kids will be mesmerized by the works of art and live glass blowing demonstrations. Be sure to visit at night when the buildings are lit up to reveal words related to glass in various languages.
Take a stroll on The Bund on this waterfront walkway in the evening for amazing views of Shanghai all lit up!
A ride on the Maglev from the airport into Shanghai is a must do. This is one of the fastest trains in the world! This nine-minute journey covers 30 km at speeds of up to 430 km per hour. Great way to start off your family trip in Shanghai with kids!
Head up the Oriental Pearl Tower to the observation deck. Your family will get a kick out of walking on the 'glass' floor 1500 feet above Shanghai. Make sure you do this on a clear day for the best views.
Take a one-hour boat tour of the Hangpu river and check out the Shanghai architecture along the waterfront. This is especially nice at night when all the buildings are lit up. Great fun for kids of all ages.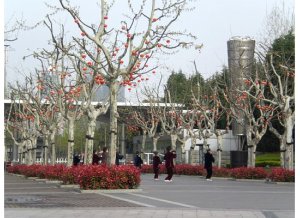 Don't miss out on visiting one of the many public parks in the early morning to see the locals practicing tai chi, fan dancing, walking their birds(in cages) and more. The playground equipment is filled with exercise play equipment and lots of fun for the kids. My kids loved all the parks we visited throughout China. Century park has lots of family activities.
Outside of the city center is the Shanghai Wild Animal Park where you can walk around and see the animals as well as take a bus ride to view more animals roaming free. There are several animal shows to see.
Cross the Hangpu river by taking the Bund Sightseeing Tunnel. This low-tech ride will amuse the younger kids with the silly lights and music show.
Another one of the things to do in Shanghai with kids is to visit the Shanghai Insect Museum. It is home to more than a million insects. There are several interactive exhibits for the kids. If your kids love creepy crawlies this place will be a hit!
If you have any Barbie lovers in the family then head to The Barbie Store where you can enjoy the barbie spa and cafe. If your daughters (or sons!) love pink, glitz and glam then this is the place to go.
For a novelty attraction check out the indoor skiing in Shanghai. The ski slope measures 380 meters. You can rent the skis and even the coats and mittens to keep warm. Great way to get a bit of exercise while on your holidays.
More articles to help you plan your visit!
---
| | |
| --- | --- |
| Attractions | |
---
Home

›
China

›
Shanghai