What To Eat In China
Delicious Chinese Food for Kids
Are your ready for some delicious Chinese food for kids?
If you are wondering what to eat in China when you travel with kids -don't worry!
We will tell you all about the tastiest Chinese food for kids!

We visited China many times while we lived in Hong Kong.
It is my kids favorite along with Italian! There are loads of delicious things to try.
Come with us on a children's culinary journey of China!
Here's our list of the best Chinese foods for kids!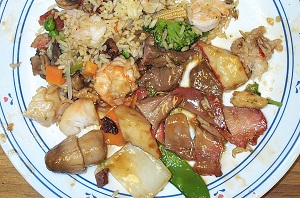 Chinese food in China is not like you find in Western restaurants -there is no such thing as sweet and sour chicken balls and chop suey in China!
However, you will still find many tasty options that even your pickiest eaters will enjoy.

Trying new foods is a great adventure for your family trip.
Have your children practice using chopsticks before you go. Most restaurants will have forks or at least a Chinese soup spoon that your kids can eat with if they haven't mastered using chopsticks yet but it is fun to practice!
Check out this video with some cool ideas to learn to use chopsticks picking up beans and lots of other things!
You will find restaurants serving food from all around the world in most tourist destinations. There are also lots of fast food options (KFC, McDonalds, Pizza etc) although these are of a lower quality.

So what to eat in China? Well, there are many distinctive styles of cuisine in China. So try some of the foods below. And if all else fails you can buy Mr Noodles everywhere!
Chinese Food for Kids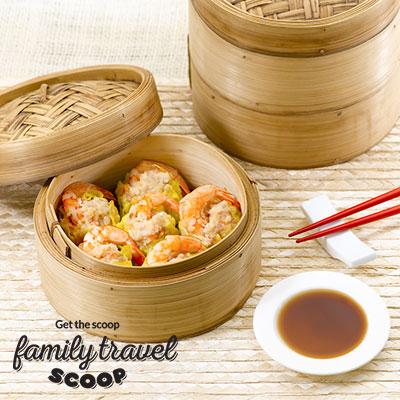 When you travel to Shanghai don't miss the Xiao Long Bao which are steamed soup dumplings stuffed with pork, seafood or vegetables. The filling is usually hot and juicy so be careful when you take the first bite! One of the tastiest Chinese foods for kids to try on your travels. My kids love dim sum and we haven't found any as good as in Shanghai!


Beijing is the place to try Peking Roast Duck. It is usually served sliced with thin pancakes, scallions and a plum or hoisin sauce. This is my older daughters favorite. This is one of the traditional culinary delicacies of China.


Hot Pot is lots of fun for the kids. You will have a pot of simmering water and you can choose from a selection of uncooked thinly sliced meats, leafy vegetables, noodles and seafood. You cook the ingredients yourself and then eat them with a dipping sauce. Kids love this type of do it yourself cuisine - just be careful with your younger kids as the water is very hot!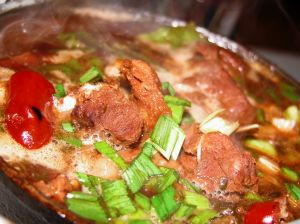 Chinese Soup is another yummy Chinese food for kids to sample! There is every kind imaginable-pork soup, chicken soup, fish soup, vegetarian soups! Always very flavorful.


Kung Pao Chicken consists of diced chicken, vegetables, chili peppers and peanuts in a marinade. This is a Sichuan dish and can be quite spicy so if your kids are not used to spicy food be careful when ordering this.


Ji dan chao fan is a fried rice dish with egg and scallions.


Egg Dumplings are another dish the kids will devour! These dumplings use egg instead of dough to hold the filling. Common fillings are minced meat, vegetables or seafood.


Don't forget to head to a fruit market and try some of the local Chinese fruits. These make a great snack for the kids! Fruits are an important part of Chinese cuisine and are eaten at every meal.

Pomelo is a similar to a grapefruit but sweeter.
Lychee are a small sweet white fleshed fruit that is covered in a red skin.
Dragon fruits have a beautiful pink skin and inside is a slightly sweet white flesh with tiny black edible seeds.

Want to learn more about Chinese food facts for kids? Download the Fly it Quiet China Travel Guide for kids full of cultural activities and China country facts and games!

Plan your family trip to China here!
---
---
Home

›
China

›
Chinese Food for Kids