Beijing Family Travel
2018 Guide
23 Unforgettable Things to Do In Beijing with Kids


Are you ready for great Beijing family travel?
Climbing The Great Wall of China is one of the best things to do in Beijing with kids. This wonder of the world is steeped in fascinating history. Mutianyu is one of the best sections to visit with your children. It is the longest fully restored section of the wall that is open to visitors and has 22 watch towers. The cable car ride up and the optional toboggan ride down is always a hit with teenagers. Young children can still ride in a double toboggan with a parent. Older kids might enjoy the 10km hike from Jinshanling to Simatai. Have your driver drop you off at Janshanling and pick you up at Simatai. There is a zip line ride at Simatai too, something for the kids to look forward to after that long hike!

For an exciting adventure your kids will love to sleep on the Great Wall . On this tour you are provided with sleeping bags to sleep either in a watchtower or under the stars. Meals and drinks are provided. This is one of the most unique things to do in Beijing with kids. An ideal Beijing family travel adventure!
Spend a few hours exploring the Forbidden City with a guide (you can hire one at the gates) so that your kids can have an interesting explanation of this former emperors home. We found an excellent guide out front, who really brought the history alive for the kids. There are lots of interesting animal and creature sculptures throughout. The gardens are very beautiful (there are toilets here if you need a bathroom break). After head to nearby Belhai Park and rent some pedal boats or an electric boat on the lake. There is also a playground for the kids.
More About Beijing Family Travel

Do a Family Bike Tour with Bike Beijing tours. They offers kids bikes, child seats, helmets and more. Great way to see the sites on your Beijing family travel!

Head to the Beijing toy market for some fun shopping with the kids. This place is full of stuffed pandas, flying toy helicopters, magic kits, dolls and more. Your babies and toddlers will love this place! Also stop by the Pearl market next door for clothing and souvenir shopping. My teenager loved the shopping here!

The Acrobat Show was one of our favorite activities as part of our Beijing family travel. We were quite jet lagged and blurry eyed when we got there, but the show was so captivating we didn't want it to end. It was funny, colorful, exciting and daring!
Cultural Activities + China Country Facts + Country Games + Coloring + Fun Quizzes and more for kids 4-13!

Check out the calendar of events at the China Culture Center where children can learn to play Mahjong, learn calligraphy, tai chi, Chinese painting techniques and more. This is a great way for your family to learn about the Chinese culture. Be sure to include this in your Beijing family travel list of things to do.
For a little excitement head over to Shijingshan Amusement Park . This park has lots of rides and games to keep the kids busy all day. This is a great break when your kids are having temple overload while in Beijing.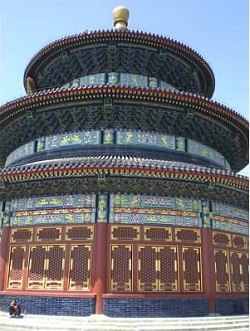 The Temple of Heaven is another interesting place to visit on your Beijing holiday. Another great way to spend time in your Beijing family travel. This colorful temple is where the emperors would make sacrifices to the heavens. The kids will get a kick out of the echo wall which surrounds the Imperial Vault. The wall is 193 meters in circumference and if you stand at one side and whisper then the person on the opposite side can clearly hear it. The park surrounding the temple is a great place for those traveling with babies to go for a stroll. There is lots going on here including Tai chi, fan dancing, kite flying and more. There are vendors selling all the fun games you can enjoy here.
The Beijing Zoo is home to pandas, golden haired monkeys and more native animals to China. It also home to a variety of animals from around the world. This is the oldest zoo in China. And you can't go all the way to China with kids and not see a panda!
The kids will have fun on a rickshaw ride through the hutongs. Your family can catch a glimpse of the daily life in China. The hutongs are made up of traditional courtyard residences and have narrow alleys.
Beijing Aquarium is one of the biggest aquariums in the world. You can walk through and see lots of exotic fish. There are several shows including a dolphin and a sea lion show. This is one of the baby and toddler friendly attractions in Beijing.
Sony Explora Science is a fun interactive high tech museum featuring robotic soccer playing dogs and more! Grab a swipe card to unlock the secrets of each science station. This museum is located in Chaoyang park. This is one of the best things to do in Beijing with your budding scientists.



The Beijing Planetarium is lots of fun for the kids. There is a star projector, 3D movies with motion sensor seats and a 4D movie as well.

The Beijing World Park is a theme park with miniature replicas of famous landmarks from around the world. Haven't been to the Taj Mahal, Great Pyramids of Egypt, or the leaning tower of Pisa yet? Head over to these beautiful grounds for some inspiration for future family trips.


If you are traveling with babies, toddlers or young children with energy to burn then head to Fundazzle Indoor Playground. It's a massive place with a multi-storey jungle gym, ball room, slides and more.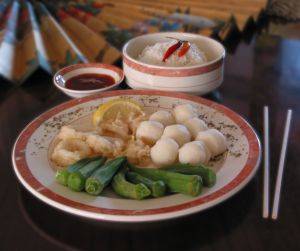 Your Beijing family travel will not be complete without trying this! Eating the tasty Chinese food is one of the best things to do in Beijing with kids! China has some unique and memorable dishes. Hotpot is especially fun for the kids, as they get to cook their own meats and vegetables in a tasty broth. There are many Chinese food your kids will enjoy sampling.




The parks in China are a fascinating place to spend a couple of hours when visiting Beijing with children. The parks are buzzing with activity, especially early in the morning. You will see many of the locals practicing taichi, fan dancing, flying kites or walking their birds. These are much more interesting then the parks in my hometown! Most parks feature playground equipment similar to gym equipment. Your young children will get a kick out of these interesting play structures. This is one of the best things to do in Beijing with kids!
The Summer Palace was the former summer retreat for the past emperors. There is a lake here that you can rent either electric or pedal boats on. The kids will enjoy a walk on the 17 arch bridge with the 544 lion sculptures in different poses.

Watch the Kung Fu Show and your kids will be amazed at this mix of kung fu, dance and acrobatics. A spectacular show to watch when you are traveling to Beijing with kids.

Head to the Olympic Park to check out the Bird's Nest where Usain Bolt first made the 100 meter world record. The water cube has been transformed into a huge indoor water park called the Happy Magic Water Cube. Teenagers will love the Aqua Loop, your children will love the lazy river and toddlers will have fun at the water playground!!

The Beijing Science and Technology Museum has lots of interactive stations for the kids to try out. Check out the astro vision theatre where you feel as though you are inside the movie. This is a fun way to experience the modern side of Beijing. A great experience to add in your Beijing family travel.

In the evenings head to Wangfujing street and check out the nearby night market. My children were fascinated with the scorpions on a stick and live creepy crawlies (and no, none of us were brave enough to eat one). You can also get delicious fresh fruit sticks with huge sweet strawberries, if the bugs don't look appetizing to you. This market is crowded and chaotic with lots of interesting stalls and souvenirs to explore. It was one of our favorite things to do on in our Beijing family travel.
More info for your family trip to China!
---
| | |
| --- | --- |
| Beijing Hotels | |
---
Home

›
China

›
Beijing