Rome Family Hotels
Finding good Rome family hotels can be a challenge, especially if you are looking for cheaper accommodation or if you have a family of 5 or 6! Not to worry-we can recommend some great hotels and holiday apartments for the kids!
Rome Holiday Apartments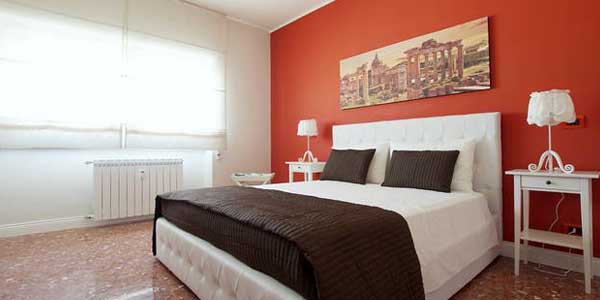 Holiday apartments
Are always a great choice for families. You have all that extra space (especially compared to a European sized hotel room!) and extra privacy. You also get to live like the locals and experience a true slice of life in Rome.
Having a kitchen on holidays is a great budget saver. Stop at the local bakery and pick up some fresh goods for breakfast-or try your hand at whipping up a great Italian dish. How can you go wrong with all those fresh local ingredients! We have partnered with one of the trusted holiday apartment rental companies.

Moderate Rome Family Hotels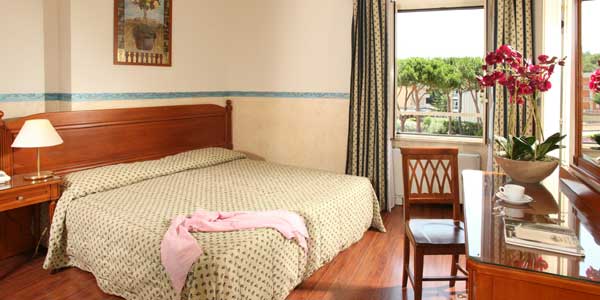 Hotel Alessandrino
Via C. Alessandrino
Alesandrino is an affordable Rome family hotel located a few minutes away from St Peter's Basilica. Some rooms have balconies with fantastic views! Mini mart located close to the hotel.
For the Kids:
Order a pizza to be delivered and enjoy it on the rooftop terrace!
Satellite tv
Mini fridge to store snacks and drinks.
Fits a family of:
Triple and Quad rooms

Family of 5 in the family room

---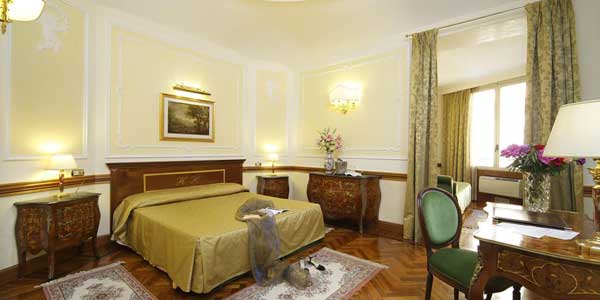 Hotel Hiberia
Via 24 Maggio
Hiberia is a charming 3 star accommodations in an excellent location within walking distance of many of Rome's favourite sites.
For the Kids:
Few minutes walk from Trevi fountain and Piazza Navona.
TV room
Fits a family of:
Family rooms that can sleep 4 or 5.
2 room suites available with rooftop terrace.

---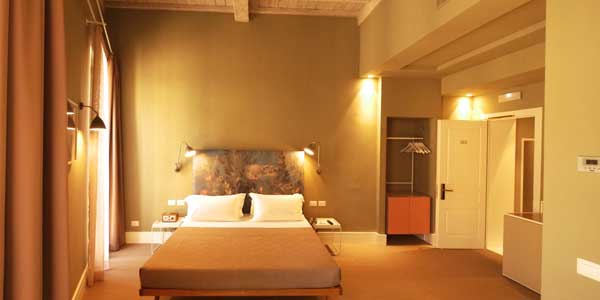 Accademi Hotel
Roma Pizza Accademia Di San Luca 74
Accademi is a moderate Rome family hotel located close to Trevi fountain, right in the center of all the action but with quiet rooms!
For the Kids:
Just around the corner from Trevi fountain-don't forget to throw a coin and make a wish
Delicious gelato nearby!
TV (with English channels)
Fits a family of

---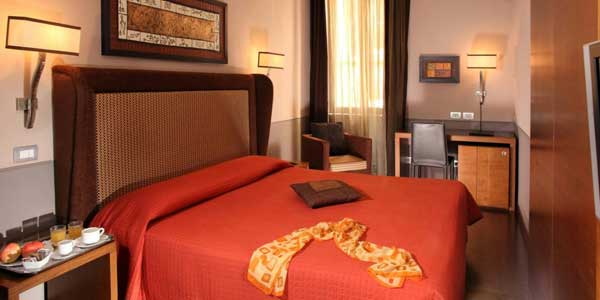 Condotti Palace Aparthotel
Via della Croce 15
Condotti Palace offers family friendly accommodation is in a lovely historic building and is only a minute away from the Spanish Steps and a metro station.
For the Kids:
Pizza and ice cream shops nearby!
Plenty of action at the Spanish Steps with street performers and vendors
Tv in rooms with English channels
Fits a family of:

---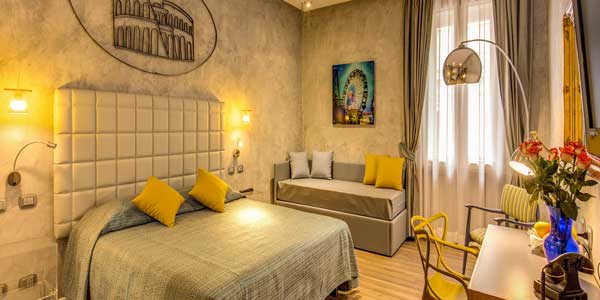 Hotel Parlamento
Via delle Convertite, Hotel Website
Parlamento is located on the 4th and 5th floors of a sixteenth century palace! It is centrally located near the Spanish Steps,Pantheon and Trevi Fountain. Tasty breakfast is usually included in the rates and includes hot chocolate for the children!
For the Kids:
Lovely rooftop garden to relax on after a day of sightseeing!
Free wifi for all their gadgets!
Fits a family of:

---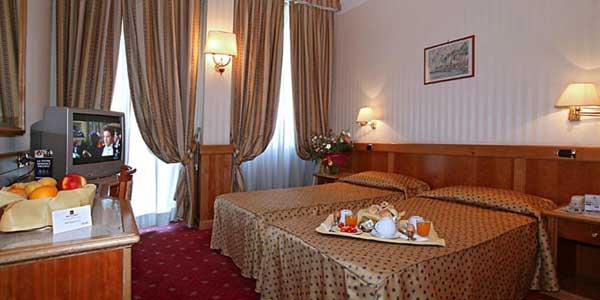 Hotel Nova Domus
Via G. Savonarola 38
Nova Domus is situated a few minutes away from St Peter's Basilica. This is a great value hotel. Breakfast included to start your day off-it is a lovely spread!
Kids will Love:
Minibar to store snacks
Satellite tv
Fits a family of:

---
Cheap Rome Family Hotels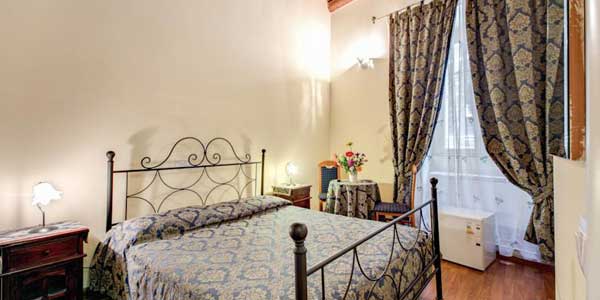 Notti a Roma
Via Firenze
Notti a Roma is a lovely bed and breakfast that is great for families on a budget. It is located within walking distance to many sites.
For the Kids:
Tv in the rooms
Free wi fi for their gadgets
Babysitting service available (Fee)
Fits a family of:
Triple and quad rooms

Apartments to sleep a family of 5 or 6.

---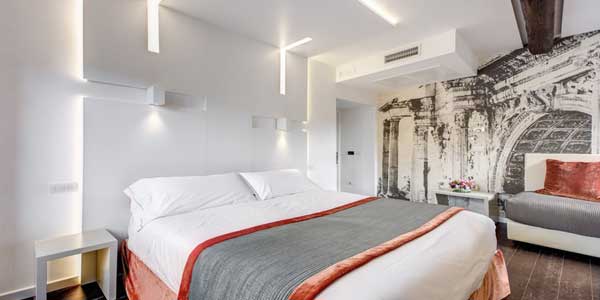 Hotel Abruzzi
P.zza della Rotonda, Hotel Website
Abruzzi is an excellent choice for those traveling on a budget. It is centrally located across from the Pantheon and is a 15 minutes walk to the metro station. A great choice for a Rome family hotel. Enjoy breakfast at the nearby piazza included in the rates.
For the Kids:
Lovely piazza to play in nearby
Fits a family of:
Family suites with a double bed and 2 single beds.

---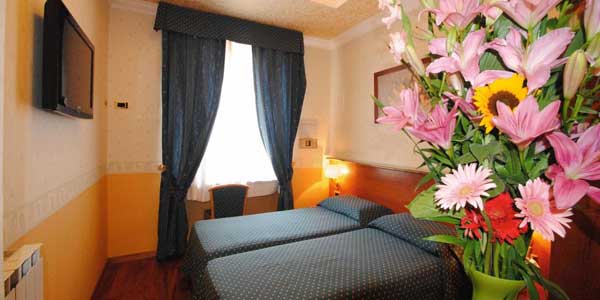 Hotel Verona
Via di Santa Maria Maggiore 154, Hotel Website
Hotel Verona is one of the best options for families looking for low cost accommodations. This hotel is within walking distance of the Colosseum.
For the Kids:
They will love hearing the church bells nearby!
Flat Screen Tv
Minifridge to store snacks and drinks!
Fits a family of:
Rooms that can sleep a family of 4

---
More Italy Family Travel Articles!
---
---
Home

›
Italy

› Rome Hotels