Visit Cinque Terre Liguria
10 things to do in Cinque Terre Liguria with Kids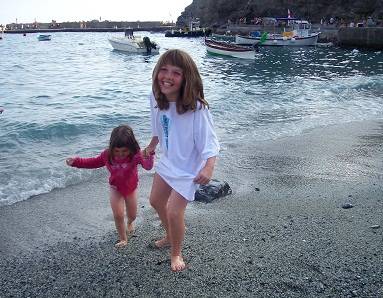 Cinque Terre Liguria is one of the prettiest areas in Italy. Cinque Terre, translates to "Five Lands" and consists of a quintuplet of coastal villages (Riomaggiore, Corniglia, Vernazza, Manarola and Monterosso), found in the region of Italy called Liguria. They are listed on the UNESCO World Heritage List.

Although separate towns, each with its own personality, the five are so close together that they are commonly considered collectively. There is plenty to do here with kids! The Cinque Terre Liguria area can also be done as a day trip from Florence!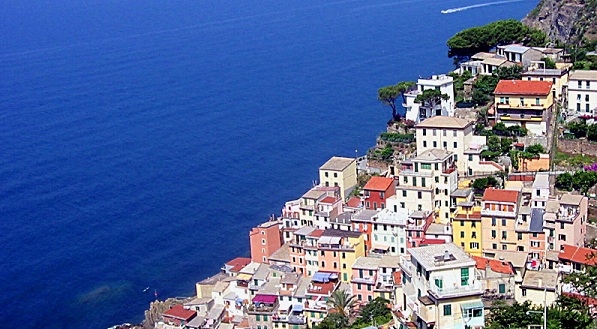 Things to Do in Cinque Terre Linguria, Italy
Hike the Cinque Terre Area Trails
The main attraction is trekking between the five small towns that make up the Cinque Terre area. Via dell'Amore (between Manarola and Riomaggiore) is the easiest walk to do with children given the relatively flat trail however some of the others may prove difficult depending on the age and physical abilities of the children. Hiking in Italy is a great way to introduce kids to the Italian views! 

Take the Train
An alternative way to travel between the five towns, and advisable in the case of small children, is to take the train. You still get great views of the area but without tiring the little ones too much. This part of Liguria is simply stunning!

Boat Tour
The sea offers a new perspective on the land and there are plenty of boat tours available to take you along the coastline. It's always fun for kids to go out on a boat and gives you a chance to have 360 degree view of the area.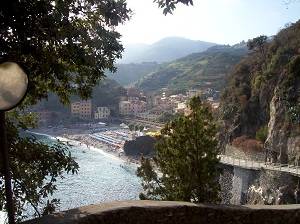 Rent a kayak or paddle boat
Renting a kayak and getting out and enjoying the seaside is what is all about in Cinque Terre. Perfect for exploring the little treasures that can be found just off the coast like the waterfall between Monterosso and Vernazza.

Swim in the sea
You can go for a swim at each of the towns. Each year the Marine Reserve in Cinque Terre area is listed at the top of the Blue Flag seasides in Italy thanks to its crystal clear waters. The beaches are always a hit with kids. Be aware that beaches in Italy are chokablock full in the months of July and August so you will be cramped but it is still enjoyable!

Eat Italian Gelato
Kids love ice-cream and Italian gelato is the best. From the many different flavors and topping options kids will find this a real treat (and the adults too!) Read all about delicious Italian food here! Eating gelato is definitely one of the best things to do in Cinque Terre with kids!


Cultural Activities + China Country Facts + Country Games + Coloring + Fun Quizzes and more for kids 4-13!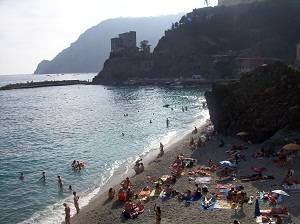 Hit the Ligurian beaches

Monterosso has a nice long span of beach right in town making it the best choice for families. The others are smaller and/or rocky and require a short hike. Manarola can be fun for slightly older kids as it has lots of caves, underwater rocks and coastline to discover.

Parco Nazionale

The National park of Cinque Terre is the smallest in Italy covering just 4,300 hectares but is a full and beautiful area to investigate. This breathtaking park in Liguria is sure to provide lots of fun for families, grab some prosciutto and cheese and bread from a small supermarket and enjoy a picnic.

Explore the towns

Kids will particularly like exploring Vernazza with its castle ruins. Situated right on the water's edge they can have fun spotting boats in the harbour and off the coast. Lots of fun!

Camping in Cinque Terre Area

As a fun alternative to the hotels, kids will enjoy camping and being in touch with nature. There are a variety of campgrounds in Cinque Terre Liguria to choose from. Enjoy the scenery and the friendly atmosphere of Italian campgrounds. 
Check out this website for campsite details: Cinque Terre Camping
Read our camping tips and packing list here!

Don't forget to download your Fly it Quiet Italy Travel Guide to help your child learn fun facts about Italy
---
More Italy to Explore With Kids: Its easy to get around Italy after your visit to Cinque Terre Liguria! 
---
---
Home

›
Italy

›
Cinque Terre
What's your favorite part of Cinque Terre? Share on Facebook