Things To Do In Milan With Kids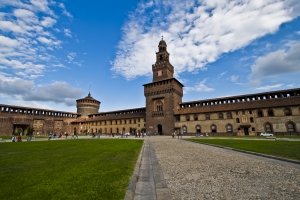 Fashion, football and food are some of the exciting things to do in Milan with kids. This cosmopolitan city is a fashion mecca and home to many famous Italian clothing brands like Gucci and Prada. Future fashionistas will relish in the shopping here! I had to drag my teen away from the Milan fashion scene on many occasions when we were living there!
There is something for everyone here! Babies and toddlers will enjoy a stroll in the park and a visit to the free aquarium. Children will have fun climbing to the top of the Duomo or chasing pigeons in the piazza in front of it. a treat for the whole family is seeing one of the world's most famous paintings- The Last Supper (be sure to book as far in advance as you can!).
It is easy to travel around Milan with babies and toddlers. The sidewalks are quite even! The metro is easy to use and kids love riding on the trams! There are modern ones as well as antique style trams all over the city.
Cultural Activities + China Country Facts + Country Games + Coloring + Fun Quizzes and more for kids 4-13!
More Fun Things to Do in Milan
Top Milan Family Attractions

If you are visiting in the hot summer months then head to Gardaland Water Park with the kids. There is something for everyone here with a special area just for babies, toddlers and small children. Older kids and teenagers will be happy on the water slides and in the pools. My kids love Gardaland- it is a great day out -very tiring though and it does get quite crowded! 

Kids visiting Milan will learn a lot by exploring the

Castello Sforzesco

which is a 15th-century Italian castle. They will have a great time seeing the armor and antique musical instruments. Don't miss the Egyptian section with mummies, funeral masks and sarcophagi (stone caskets) -yes a bit creepy I know but kids my kids thought it was cool! There is a great park behind it with a small playground for the kids to run off some energy after you are done too!



One of the best parts of visiting Italy is the food! You won't have a problem getting the kids to eat here with fresh baked pizza, delicious pastas and gnocchi and gelato! Read more here: Italian food for kids here.
Grab a pizza and head to Parco delleBasiliche for picnic with the kids! This lovely park has several playgrounds and fountains for the kids to play about in. There are vendors selling ice cream and other treats so beware! It is located in behind the San Lorenzo church.
There is a small free aquarium near Sempione Park. It has a great collection of fish, lobsters and turtles from Italy and the Mediterranean Sea. There is also a tank with colorful fish from the Red Sea. One of the best free attractions

and fun things to do

 in Milan for kids!
Galleria Vittorio Emanuelle II has got to be one of the most beautiful malls in the world. It is a four-story arcade built in the 19th century covered with a dome glass roof. It has beautiful mosaics and marble floors. The mall is filled with high-end designer stores like Gucci and Prada so beware if you are traveling with teenagers with expensive tastes!
Don't miss a spin for good luck on the mosaic Bull's balls (yes you read that correctly!) that is embedded in the floor. This is very amusing and there are usually a few people trying it out- it is right near the center - close to the McDonalds. Don't miss out on this unique thing to do in Milan!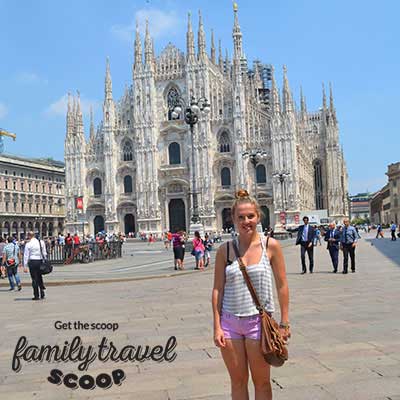 A visit to the Duomo is a must things to do in Milan with kids. This amazing cathedral took 500 years to build and at the time of completion it could fit the entire population of Milan (40,000)! There are colorful stain glass windows as well as paintings and sculptures.
Older kids will like the challenge climbing the 463 steps to the top to see the gargoyles up close! There is also an elevator up to the top- great if you are traveling with toddlers or babies. But please note you will still have some stairs to climb (so no strollers or prams).
Entrance is free to the church but there is a fee to access the roof. Be sure to dress modestly with shoulders covered and long shorts and skirts as you can be refused entry otherwise. Toddlers will love chasing the pigeons in the square out front!
Other Fun Family Italian Locations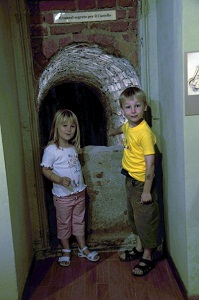 Visiting the Milan Science Museum or the Museo d'Arte e Scienza is one of the best things to do in Milan with kids. This science center is the largest in Italy and has lots of interactive exhibits. Great for toddlers, children and teenagers. There are interesting recreations of Leonardo Da Vinci's model drawings. They can learn how to make robots or soap bubbles! There is a dedicated area for ages 3-6 to learn the wonders of science.
Take a stroll around the Monumental Cemetery in Milan. It is a peaceful cemetery filled with amazing statues, tombstones and markers. It is an interesting way to spend a few hours. The works of art created as memorials are quite fascinating to see as well. The gardens are beautiful so this one of the unique things to do in Milan with kids.
If you need a bit of a break and want the kids to have a bit of downtime toddlers and younger children will be thrilled visiting Play Planet. This indoor playground is filled with ball pits, climbing structures and slides. Open late afternoons, evenings and weekends. Located at via Veglia 59.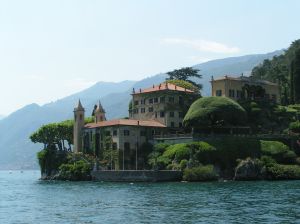 This is my favorite place in Italy! I love it!!!!!!!!!!!! Head to beautiful Lake Como. You can catch the train from Milan and it will be there in only an hour! Visit the palaces, go for a boat ride, go ziplining at Jungle Raider Park, ride the funicular or stroll in the waterfront park. Its really a great day out- or you can stay over for a couple of days. It is just beautiful and a magical place!!
Be sure to book ahead if you want to see the Last Supper on your Milan family holidays. Bookings start 3 months in advance and often sell out. Children are usually impressed with the massive painting by Leonardo Da Vinci that is on a wall in the monk's dining hall of Santa Maria Della Grazia Church. You only have a 15-minute slot to view this masterpiece so be sure to arrive early. Book your tickets here This is one of the best things to do in Milan - a real treat!
Football (soccer) fans can watch a match at Stadio Giuseppe Meazza the home stadium for AC Milan and Inter Milan teams. Check the schedules for when you are visiting. Your whole family will be thrilled with the excitement of watching a live game and joining in the Italians' love of football. If there is no game while you are visiting you can do a tour of the stadium. You will be able to see the locker rooms, VIP section and the museum showcasing the team's triumphs. There is also a souvenir shop here. One of the best unique things to do in Milan - especially if your kids like soccer!
Sempione Park is a nice place to take a break from the busy city. The kids will have lots of places to run around and a small playground to enjoy. There is a pond here -bring some bread to feed the ducks. It is located in behind the Castello Sforzesco.
No trip to Milan with kids is complete without lots of gelato. Children adore eating this Italian ice cream made from rich, fresh ingredients and I must say so do I! You will find ice cream shops scattered all over the city and should have no problem finding one!
Don't forget to download a Fly It Quiet kid's Italy travel guide full of travel facts about Italy!
So what did you think about our Things to Do in Milan guide?
Italy family travel articles:
---
---
Home

›
Italy

› Milan