Unusual Attractions
Paris for Kids
Paris for Kids -Off the Beaten Track!
Are you ready for our Paris for Kids guide?
When you take the kids to Paris, you'll need some terrific places to entertain them. Places that allow kids to be the energetic bundles of joy that they are (well most of the time!). That means you'll need to know about parks, museums, theaters, and playgrounds that kids enjoy. Here is a list of 10 off the beaten track attractions that kids will love.
10 Unique Family Activities in Paris!

The first place is Jardin d'Acclimatation. It's been around for over 100 years and is a mix between a playground, fun fair, and petting zoo. They also have a neat little steam train, water play area, and roller coasters and merry go rounds. It is a great place for the kids to expend their energy.
Parc de la Villette Playground is perfect for the sunny afternoon. There are great bouncy waves, giant hamster wheels and flying foxes for the kids to play in as well as the Cite des Enfants, a science museum designed especially for kids.
Watch our Paris video

Cultural Activities + China Country Facts + Country Games + Coloring + Fun Quizzes and more for kids 4-13!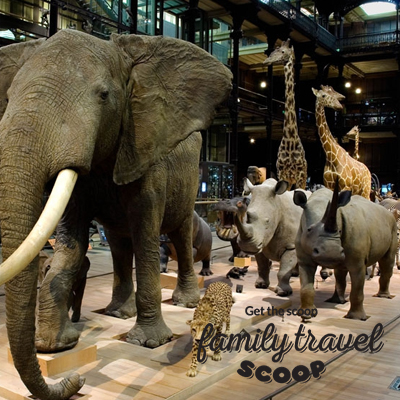 Butte de Chaumont is a crazy, gothic lake with an island and waterfalls. It one of the perfect places for kids in Paris, where they can sit and relax as well as go for pony rides, play on the swings, and ride a unique merry go round.
Tuilerie Gardens has a host of trampolines to help rid the kids of the excess energy after they walk around the gardens. Musee en Herbe is the perfect art museum for the kids. They have workshops for painting and the kids can develop an appreciation for art. You can purchase educational books on arts and crafts at the bookshop. The exhibitions changes to match the workshops.
Balzac Cinema is an old fashion matinee theater showing silent films you can't find anywhere else. The kids will enjoy Buster Keaton movies as well as some of the old animation cartoons from Disney with Mickey Mouse. Don't forget to find the special pint of ice cream while enjoying the movies.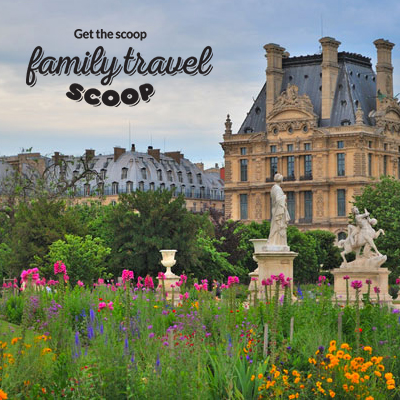 Butte de Montmartre has the best merry go round of any place in Paris-the kids will love it!
Luxembourg Gardens is wonderful (see the photo at the top of this page). The central park in Paris with a playground designed especially for kids with a merry go round and ponies rides on real horses!
Gallerie de l'Evolution is a history museum especially for kids. Located in Jardin des Plantes and loaded with stuffed animals from any era you can imagine.
400 Coups Café is a district in a little neighborhood with kid-friendly cafes. You can sit and relax with a coffee while the kids enjoy running around using up all their energy.
Paris can be an exciting place as long as you know where to take them. These 10 places are designed for children, so they can have as much FUN as you! Thanks for reading our Paris for Kids guide! 
Paris Things to Do

Check out this Pages!

---
---
Home

›
France

›
Unusual Attractions