Things To Do In Marseille With Kids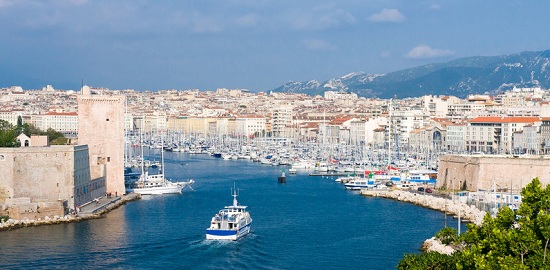 One of the best things to do in Marseille with kids is visit the Old Port and a boat ride out to the Calanques. Marseilles is a lovely coastal city in the South of France and a great spot to spend a few days with your family.
Teenagers will enjoy hanging out at the Marseilles skate park. Children will have a blast navigating the aerial adventure park. Toddlers and babies will have a great time cooling off at one of the beaches along the Mediterranean Sea.
If you have a rental car you can easily explore some of the nearby towns such as Cassis and Aix en Provence. If you don't have a rental car you can still visit these areas by bus or train.
Cultural Activities + China Country Facts + Country Games + Coloring + Fun Quizzes and more for kids 4-13!
More Fun Things to Do in Marseille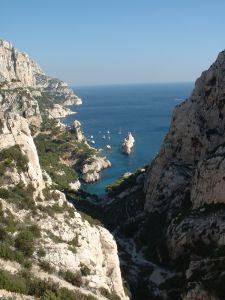 Calanques are deep valleys with limestone sides that are submerged in the pretty blue Mediterranean Sea. Your family can join a tour to see these interesting geological formations from a boat. Or for active families with older children or teenagers you can hike the trails. In the summer months the trails close often due to forest fires.
Basilique de Notre Dame de la Garde is a beautiful church located high on a hill overlooking Marseille. There are golden mosaics decorating it. Children will enjoy riding the open air tourist train up to the top. There are magnificent views of Marseille and the Mediterranean Sea from here-especially when the sun is setting.
A visit to the Old Port is one of the interesting things to do in Marseille with kids. Children will love seeing the hundreds of boats and luxury yachts that are in the harbour. Be sure to check out the fish market to see what the fishermen have caught that day. On Saturday mornings the market is bustling with stalls selling fresh flowers, candy and souvenirs. There are lots of cafes and restaurants here.
Kids will have a great time at the Pastre Adventure Park. There are various circuits available for children ages 5 and up. They can enjoy zip lining, crossing floating bridges and climbing through wooden tunnels in the trees. Parc Grimpozarbres is another family friendly adventure park with various circuits for kids as young as 3.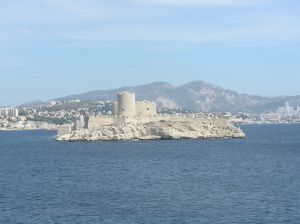 A visit to Chateau D'If is one of the interesting things to do in Marseille with children. It was originally a fort used to protect Marseilles from invaders and later converted into a prison. Hop aboard the boat shuttle for the 20 minute ride out to the island. Kids will be interested to see the bare prison cells and the more luxurious cells for the rich prisoners. There are towers you can climb for great views of the Mediterranean Sea.
Teenagers will love exploring Cours Julien. This street is filled with quirky shops, colorful street art, graffiti, restaurants and theaters. There is also a fountain and children's play area here. One of the unique things to do in Marseille with kids.
Stop by the Marseille Skatepark with the kids to watch these skateboarders performing gravity defying tricks! Your teenagers will love hanging out at this graffiti covered skateboarding bowl. It is located near to Le Prado beach. This is a fun area to bring the kids as there are several playgrounds, carousels and a ferris wheel here.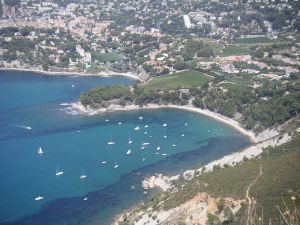 Head to the beach for the day. There is a pebble beach at the David bus stop with bathroom facilities in Marseilles. However a better option is to head to Cassis, a charming town near to Marseille, that has a great beach surrounded by rock cliffs. There are buses and trains that go to Cassis.
Preau des Accoules is a children's museum that offers two different art exhibits a year that introduce children to a theme through art, games and story telling (French language only). The exhibits are primarily hosted for school children, though they are open to families on Wed and Sun from 1:30-5:30 pm. This is one of the great things to do in Marseille for families.
The Hop On Hop Off Bus is a great way to explore Marseille with kids. The bus stops at various attractions around town such as the fish market, some of the forts and Notre Dame de La Garde. There is English commentary available. I love these buses- we take them everywhere we go. We usually end up doing a full circle as some point when everyone is tired from walking and just look and listen, then we do another round getting on and off!
There are two water parks that are within driving distance from Marseilles. Choose from Aqua city or Aqualand Saint Cyr Sur Mer. Both are great for kids with lots of slides, pools and lazy rivers to enjoy.
Take a day trip to Aix en Provence with the children. There are lots of interesting family activities to enjoy there. Stop by Ecomusee de La Foret for a hands-on museum where the kids can learn all about nature through practical activities. There is also a Giant Labyrinths park north of Aix en Provence which has loads of mazes to explore.
Here are some more articles for your trip to South France with Kids!
---
| | |
| --- | --- |
| Marseille Hotels | |
Home

›
France

›
Marseille Sightseeing
---