Top Fun Things to Do in Nice
South of France With Kids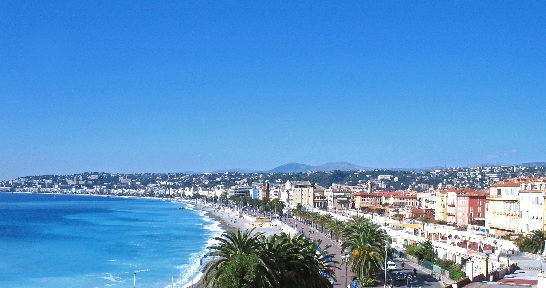 South of France is a wonderful spot to visit! Choose from these fun things to do in Nice with kids. Stroll the promenade, take a cooking class or hop on the tourist train with your family.

Nice is a great base for exploring the French Riviera with kids. Visit one of the beautiful sandy beaches in Antibes or visit the Oceanography Museum in Monaco. The French Riviera or Cote D'Azur as it is also known is a wonderful place for a family holiday in France.
Fun Things To Do In Nice With Kids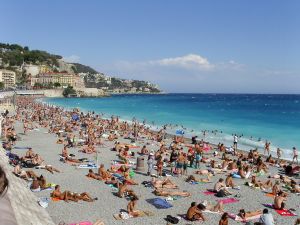 Go for a walk along the seven mile Promenade des Anglais. There's lots to see and do along the way so the kids are sure to enjoy it! Enjoy the views of the beautiful blue Mediterranean Sea, watch one of the street performers or musicians or hang out at the pebble beach. You can rent bikes, roller-blades or even skateboards at Roller Station. This is one of the many fun things to do in Nice with kids. They are sure to have a blast!
Castle Hill or Colline de Chateau is one of the must things to do in Nice with kids. Ride the elevator to the top or walk the charming streets to the top of the hill. Your children will enjoy cooling off from the spray from the pretty waterfall along the way. Up top you will have beautiful views of the town of Nice and the sea. There are ruins to explore, a play area for the kids, souvenir shops and snack shops.
Stroll the narrow cobblestone streets of the Old Town with the kids. Explore the flower and food markets, check out the local stores and visit a bakery for a sweet treat. Stop by one of the restaurants for lunch!
Take a cooking class and learn the basics of French cuisine with your children. There are various classes available including one for parents and toddlers (ages 3-6), children's class (ages 6-12) and one just for teenagers (ages 12-16).
Hop aboard the Train Touristique de Nice and explore the sights of Nice with your family. Your children will have fun aboard this replica train while you visit the scenic spots in the town. This is one of the best things to do in Nice with kids, as you can see the sites without worrying about the kids getting tired out from walking everywhere. There is a 10-minute stop at Castle Hill.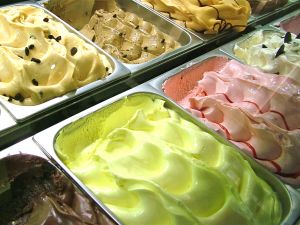 Enjoy a cold treat at Fenocchio's in the Old Town. Children will have a great time choosing from the 94 different flavors of ice cream sold here. Choose from flavors such as pear, chocolate mint, tomato-basil. thyme, cactus and beer (ok that one is for the parents!). This is one of the best things to do in Nice with kids -decisions... decisions!.
One of the best things to do in Nice with kids is to visit the Parc Phoenix. This beautiful large park has plenty of green spaces for the kids to run and play. There is also a children's playground, greenhouses, and animals such as otters, fish, birds and reptiles. This is a great place for a family picnic!
There are several Adventure Parks located around the French Riviera. They have obstacle courses and zip lines for toddlers, children and teenagers. This makes a great active day for the family in the outdoors.
The Musee d'Arts Modernes et Contemporains is one of the best Nice museums for children to visit. It features colorful pop art including work by the famous Andy Warhol. Kids will enjoy seeing the imaginative and bright works of art from the 60's to the present. There is a rooftop terrace as well.
Be sure to sample the delicious French food for kids. Stop by a bakery for a fresh baked croissant or a fancy cake. Cheesy French onion soup was also a huge hit with my children! Be sure to include this in your top things to do in Nice with your kids!
Teenagers, especially girls, will love taking a course (2 hours) at the Parfumerie Molinard in nearby Grasse. Here your kids will learn how to blend scents and be able to create their very own perfume. Oh la la!
Cultural Activities + China Country Facts + Country Games + Coloring + Fun Quizzes and more for kids 4-13!
Antibes Attractions For Kids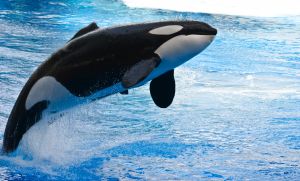 Marineland is one of the Antibes attractions for kids. Dolphins, penguins, whales and polar bears are some of the wildlife you can see here. There are lots of shows to keep your family entertained here too. Also in this complex is Aqualand with waterslides, a wave pool and water playground for the kids to cool off in. Wild West Farm is also located here. The kids will be amused navigating the garden maze, pony rides, and on the giant inflatable playgrounds. There is also a new play mobile area. You can buy combination tickets to all areas as well as multi-day passes. This was one of the best things to do in France for my kids! They loved this day out!
There are several public sandy beaches to enjoy in Antibes with kids. Pack some sand toys, sunscreen and water shoes and head to the beach for the day. There are also some private beaches-though entrance fees can be quite steep.
Antibes Land is a fun theme park with roller coasters, swings, Ferris wheel and other amusement park rides. Great fun for the whole family.
The Picasso Museum is one of the most interesting things to do in Antibes with kids. Check out the artwork of this world famous artist. Bring your own paper and crayons and let your child re-create their favorite and sketch in the museum. The kids will love the sculpture terrace with spectacular views of the sea.
Things To Do In Monaco With Kids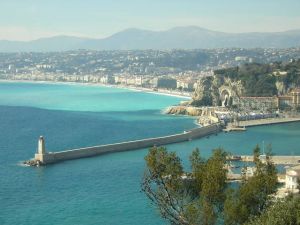 A visit to Institute Oceanographique de Monaco is one of the best things to do in Monaco. This museum was founded by the famous oceanographer Jacques Cousteau. There is a huge aquarium with a shark lagoon and hundreds of freshwater fish. The museum also displays mini-submarines and even a whale skeleton. It is housed in a beautiful historic building in Monte Carlo. Read more here.
Head to Larvotto Beach with your family. This public beach in Monte Carlo is made of small pebbles instead of sand. You can rent beach chairs here and there are lots of restaurants and cafes nearby. There is also a shop where you can buy water toys for the kids.
A visit to the Jardin Exotique has lots of beautiful flowers and plants to observe. Stroll the walkways with your children and enjoy the wonderful gardens. Kids will learn about the giant 100-year-old cacti. There is also a cave to explore on the grounds.
One of the interesting things to do in Monaco with kids is to visit the Alpha Wolf Park It is home to three packs of wolves. Kids get excited learning all about these creatures. You can observe them in their natural habitat and see them feed.
---
---
Home

›
France

›
Nice Sightseeing