15 Fun Things To Do In Lyon with Kids
Are you ready for our fun things to do in Lyon guide?
Teenagers will love the

cinematic museum

and

riding electric bikes

around town. Children will enjoy an active day out at

Adventures Fourviere

where they can climb and swing and zipline in the outdoors- always a hit. Toddlers and small children will enjoy a visit to

Tete d'or Park

to see the animals and ride the carousel.



Best Things to Do in Lyon With Kids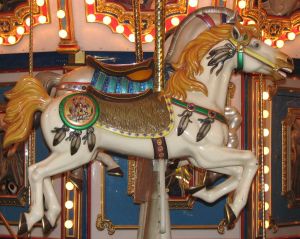 A visit to Tete d'Or Park is one of the best things to do in Lyon with kids. This beautiful park has a zoo with monkeys, elephants, lions and more. There are also several playgrounds and a carousel for the children to ride on. You can rent electric bikes or even a paddle boat for the lake. There are several kiosks selling food and drinks. Best of all entrance to the park is free!
The Musee Gadagne which is home to a collection of 2000 puppets from around the world may be a place to stop if you are a puppet lover, However there is lots of text in French here. There is also a collection of furniture, photographs, tools and more from Lyon's history. There are beautiful gardens to enjoy as well.
Teens and kids will be engaged at the Musee des Miniatures where you can see a collection of miniature objects and sets used in the making of films. You can also learn how special effects are used in movies. This is one of the best museums to visit in Lyon with children -a must see!
A visit to Basilique Notre Dame de Fourviere is fun. Children enjoy the funicular ride up the hill to this beautiful Cathedral. There are great views of the city of Lyon as well. There are beautiful mosaics and statues to see in the church.
Take a stroll through Vieux Lyon or old Lyon with the kids. This is a great area to have lunch or dinner as there are many great restaurants here. Explore the narrow alley ways and courtyards. Children will be amused searching for the many gargoyles that adorn the buildings. Be sure to visit some of the traboules in the town. These are passageways or staircases that were used by the silk workers to transport materials.
Cultural Activities + China Country Facts + Country Games + Coloring + Fun Quizzes and more for kids 4-13!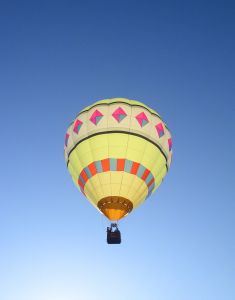 For an unforgettable experience take a hot air balloon tour over Lyon. You will enjoy breathtaking views from above. Children ages 7 and up can go on the balloons. This is truly one of the most unique things to do in Lyon and an unforgettable memory for the whole family!
Don't miss out on seeing the Theatres Romains de Fourviere on your things to do in Lyon, France. Here you can see the ruins of 2 amphitheaters from the Roman rule. Kids will love riding the funicular up the hill to these impressive ruins. There are lots of stairs to navigate so if you are traveling with a baby or toddler then it is best to leave the stroller behind and instead bring a baby carrier.
Maison des Canuts is a living museum where your kids can learn how silk is made. Lyon is famous for its silk so this is a great place to visit. There are guided tours available where you can learn the history and see the looms that are used to create the silk. There is a gift shop here.
Musee des Automates is a great place to bring your toddlers and children. There are 20 different scenes with 250 different animated dolls and objects. Check out the Peter Pan and hunchback of Notre Dame scenes! Open afternoons from 2-6 pm.

Take a ride on a cyclopolitain. These eco-friendly three wheeled bike taxis can easily transport you to your next destination when the kids are tired of walking. They can seat 2 adults and a small child.
Sampling the delicious French food for kids will be one of the highlights of your family holidays in Lyon. Kids will devour quiche and eclairs at a local bakery. Don't miss out on dining at one of the crepe restaurants where you can enjoy both sweet and savory crepes. Yum!
Touro Parc is a fun spot to bring the kids. There is a zoo, a small amusement park and a waterpark with a toddlers splash pad and waterslides for the kids. There is also a museum showcasing life in the past in Lyon. This park is located 40 km north of the city.
Go Karting is a fun Lyon activity for your family. There is a kids race track for children over 1.3 meters and a separate track for your teenagers to practice their racing skills.
Adventures Fourviere is a fun aerial adventure park that has different circuits designed for different age groups. There is a toddler section for ages 2 and up. Adult accompaniment is required for children under 10. Your teenagers and older kids will love climbing the high ropes, clamoring over net bridges and crawling through suspended tunnels. This is one of the fun things to do in Lyon with kids. Open from the end of March to November.
Explore the bike paths found throughout Lyon on an electric bike with Bike and See. You can even rent the bikes with a built-in iPhone with a map app to show you the way. Children will love riding on a tandem electric bike! For babies, toddlers or small children you can even rent an electric 3 wheeled stroller!
More Articles To Help You Plan!
---
Home

›
France

›
Lyon Sightseeing