Family Vacations In Florida
Family vacations in Florida are filled with sunshine, beautiful beaches and thrilling theme parks! Florida is one of the most popular family travel destinations.
This southern state boasts miles upon miles of white sandy beaches and several state parks with natural attractions for your family to enjoy!
There are plenty of amazing things to do in Florida with kids of all ages. With 4000 theme parks to choose from-you will find something for everyone!
Teenagers will love the death defying rides, children will love the whimsical fairy tale parks. Babies and toddlers can splash about in the waters at one of the many idyllic water parks!
Don't miss out on sampling some of the local specialties. Key lime pie, grilled alligator and fresh squeezed orange juice are some of the tasty foods to sample on your family vacations in Florida!
Cultural activities + games + travel quizzes + coloring and much more


Disney World With Kids
Disney World is of course the most famous theme park in Florida, and is home to Mickey Mouse, Minnie, Donald Duck and the gang!
This is one of the best things to do in Florida with kids. Disney World is known for being quite pricey, especially for a family!
There are however lots of ways to plan affordable Disney family vacations so you don't have to dip into your kid's college fund!
One of the best ways to save money is to stay at a cheap Disney hotel either on the resort or nearby. There are several family friendly hotels that offer excellent deals.
---
Orlando With Kids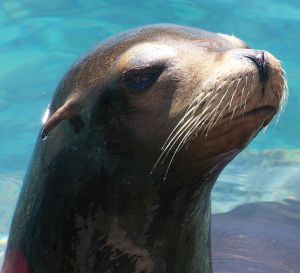 Family vacations in Florida often include a visit to Orlando.
SeaWorld is a must do! But there are literally thousands of things to do there to mae a fantastic trip everyone in the family will enjoy.

It is close to Disney World and there are lots of amusing things to do in Orlando with kids of all ages. Don't miss these 20 awesome Orlando family attractions.

You will be spoiled for choice when it comes to finding accommodations for your family!
Choose from cheap family rooms, fun resorts for kids, spacious holiday apartments or luxury hotels with all the amenities!
Find an Orlando family hotel here.

---
Miami With Kids
Miami is another lovely spot for family vacations in Florida. There is a lot more to Miami then just fantastic beaches, great restaurants and hot night life!
A visit to Zoo Miami, a boat ride along the coast and a Miami Heat game are some of the best things to do in Miami with kids.

Finding a great place to stay with your children is not easy in Miami! Many hotels don't cater to families. But we can recommend some great Miami family hotels.
Choose from fun beach-front resorts, family suites with kitchens or cheap hotels for those on a budget.
---
Fort Lauderdale With Kids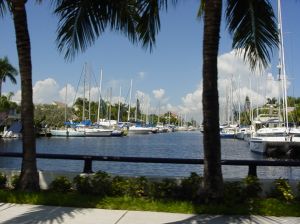 A riverboat ride, butterfly world and a ride on an air boat through the nearby Everglades in search of gators are some of the things to do in Fort Lauderdale with kids!
A day at the beach is always a must on your family vacations in Florida.
The beaches in Ft Lauderdale are excellent with shallow calm waters and soft white sands.
If you are looking for a place to stay with your kids, there are several excellent Fort Lauderdale beachfront resorts.
If you are traveling on a budget there are some cheap family friendly hotels near the beach as well. Check out these Fort Lauderdale family hotels.
---
More Travel Ideas

---
Share your Florida Travel Tips on Facebook

Home

›
US Holidays

›
Florida