Disneyland Hong Kong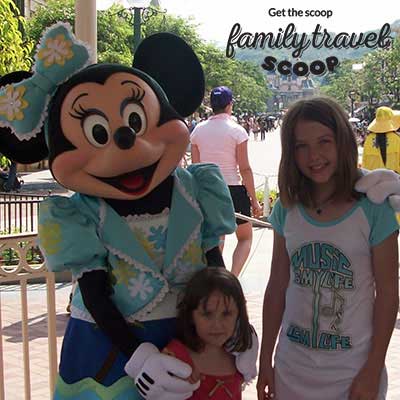 Disneyland is on every child's wish list of places to visit. Disneyland Hong Kong  Theme Park is a great option for families with young children! The Disney theme park is relatively small compared to the resorts in the US, but it is still great way to spend the day. Most of the rides are relatively mild and the park is better suited for kids under 12. If you are traveling with teenagers then consider a day at Ocean Park instead!
Book your Disneyland Hong Kong ticket here!
The Hong Kong Disneyland Resort opened in September 2005 and consists of two hotels and a theme park, with land already reserved for future investment and expansion. The theme park is a joint venture between The Walt Disney Company and the Government of Hong Kong and currently covers 320 acres. 
The highlights include:
Daily shows and parades!
Fireworks each night!
Toy Story Land
Grizzly Gulch-a Wild West rollercoaster.
Disneyland Main Street- meet the characters!
Disneyland is usually busy so there are generally waits for each attraction. (30+ minutes on average per ride up to an hour on holidays and school breaks). You can purchase a Fast Pass which will assign you a time for certain rides, so you can enjoy other attractions in the meantime!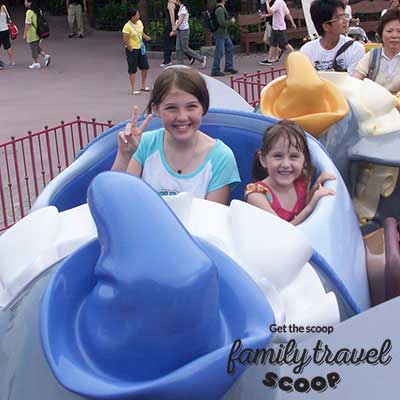 Getting to Hong Kong Disneyland
The most convenient way to reach the park is via the MTR which has a stop right at Disneyland. It is about 30 minutes by MTR from Kowloon. You can also take the bus, drive and park or take a taxi. A ferry service will be opening in the future.
Visiting HK Disney with a baby or toddler
Hong Kong Disneyland has a baby care centre where you can feed, change and relax for a bit with your baby or toddler. Stroller rentals are available, but there is limited availability so you will need to arrive early to snag one if you don't have your own to bring.
Airport Stopover to Disneyland Hong Kong
You can easily do an airport stopover at HK Disney. Leave your luggage at the storage facilities either at the airport or HK Disneyland's luggage storage service. The MTR runs between the airport and the Park and takes about 25 minutes to reach. It runs every 4-10 minutes. So if you have a long flight delay- pop over to Disneyland Hong Kong and enjoy some fun!
Where to Stay
Hong Kong Disneyland Hotel
Hong Kong Disneyland, Lantau Island,, Hong Kong, China
This is a wonderful place to stay if you are visiting Disney! With immaculate grounds and Disneyland at your door stop you won't want to miss it! You'll find some of the characters in the lobby or at the hotel pool too! The whole experience adds to that whole Disney mood!

Where is Hong Kong Disneyland?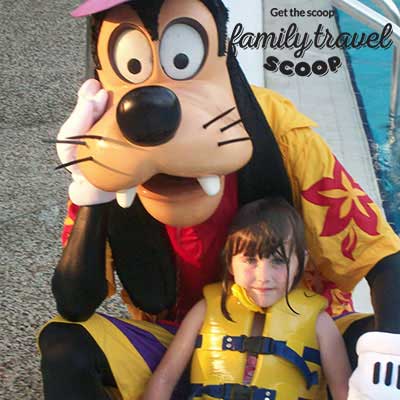 Hong Kong's Disneyland lies on Lantau Island. If you want to explore the area in greater detail, a cable car ride, lasting 25 minutes, can provide a spectacular start to your holiday. You can experience impressive views of the island from the International Airport and the South China Sea.
There are lots of reasons to visit Hong Kong, (I'd visit for the food alone) and fortunately with the Disney experience, you can stay in the heart of the magic. Not only do you have the magic of Disney on your doorstep, but you also have the incredible history and heritage that is so typical of this part of the world. Hong Kong has much to offer the intrepid traveller, whether it's the stunning scenery or the high-tech shopping that is so freely available; and the museums and local festivals are truly a cultural wonder and can make a massive difference to your children's understanding of foreign people and places.
Home

›
China and Hong Kong

›
Hong Kong Disneyland