Hawaiian Vacations for Kids
The Best of Hawaii Family Trips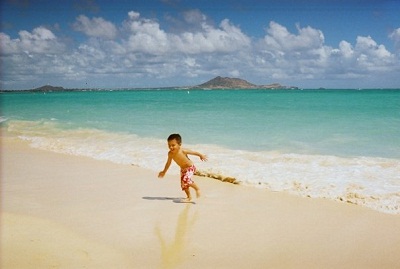 Plan your unforgettable Hawaiian  vacation for kidshere! With white sandy beaches, cool turquoise waters and a rain forest to explore, Hawaii is an excellent place to visit with kids. Snorkeling, surfing, luaus and hikes up to the top of volcanoes will keep your family entertained!
There are several excellent Hawaiian resorts that cater to kids including some with children's programs. Or consider staying in a holiday apartment where your family will have lots of room and a kitchen.
If you are traveling on a budget we have several cheap Hawaiian family hotels to choose from. Though be aware in general Hawaii is more expensive than on mainland USA.
But there are lots of free activities for your Hawaiian family vacation including some museums, rain forest hikes and of course those beautiful beaches!
The weather in Hawaii is beautiful year round making it an excellent destination for a summer holiday or to escape the cold in the winter. It is a bit hotter and dryer in the summer months.
Children adore luaus! This Hawaiian feast features the kulua pig roasted in the underground oven and other traditional dishes.
There are lots of engaging activities for kids as well such as hula dancing and spear throwing! Don't miss out on shave ice as a cool treat for the kids. Sample these Hawaiian food for kids on your Hawaiian family vacation! Everyone loves a Hawaiin vacation for kids and we are sure you will to!
Cultural activities + games + travel quizzes + coloring and much more

Things to do on Honolulu Holidays for Kids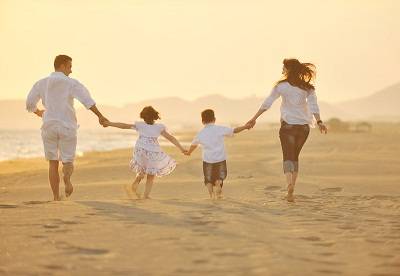 Honolulu is a great city to visit on your Hawaiian vacation for kids. It is home to the famous lively Waikiki beach and the beautiful Diamond Head crater which your family can hike up. There are also several interesting museums which showcase the Hawaiian culture.
Babies and toddlers will enjoy the aquarium and zoo. Children will love hiking through the bamboo forests to the waterfalls. Teenagers will have a blast boogie boarding and learning to surf. Don't miss out on these 21 fantastic things to do in Honolulu with kids.

Beachfront resorts with entertaining kid's clubs, holiday condos or cheap family hotels are all available for your trip. Choose from these Honolulu family hotels.

Visit Maui with Kids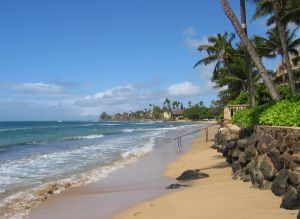 Maui is a beautiful tropical island with plenty of natural attractions for your family to explore on your Hawaiian family vacation. Don't miss the sunrise way up (10,000 feet) at Haleakala crater.
The snorkeling is world class in Maui. How thrilling will it be for the kids to swim along with a giant green sea turtle and colorful tropical fish! Don't forget to bring biodegradable sunscreen so you don't damage the fragile ecosystem.
Don't miss out on these awesome things to do in Maui with kids.
Looking for somewhere to stay? Choose from fun Maui family resorts with kid's clubs, holiday condos with kitchens and cheap budget friendly accommodations. Check out these Maui family hotels.
Things to do on an Oahu Vacation with Kids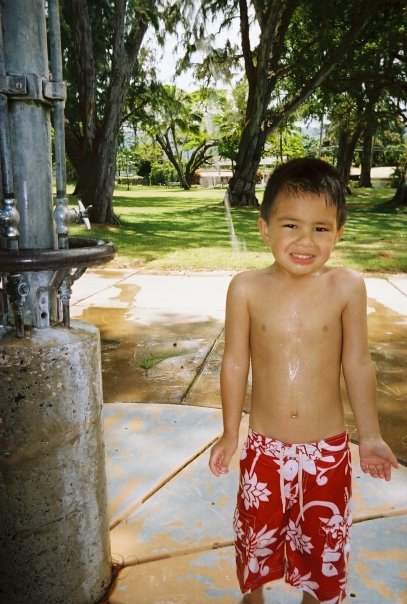 Oahu is a lovely island filled with amazing sights and sounds! Don't miss it on your next trip to Hawaii! From the world famous Waikiki beach to the amazing luaus -you will have a blast with your family!
We love Oahu and definately can't wait to return to see the beautiful sensets, amazing beaches and give surfing ago again!
The Wet and Wild water park is a great day out with the kids on Oahu!
There are things going on year round- if you are there in February don't miss the amazing University of Manoa's architect students build their incredible designs in the sand!

---
More USA Family Holidays

See also:
Home

›
USA

›
Hawaii