Nordik Spa Nature

A Canadian Outdoor Spa Experience in the Gatineaus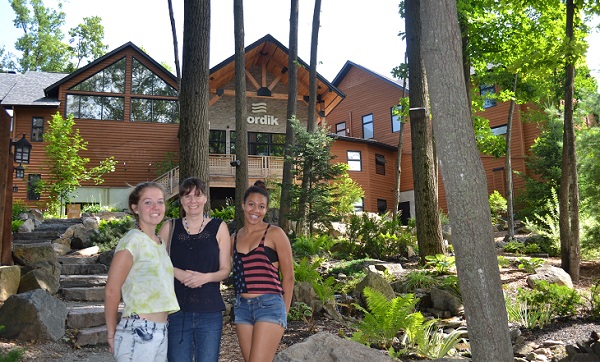 Nordik Spa Nature is the perfect way to relax and enjoy some of Canada`s natural beauty while visiting the Ottawa area.  This outdoor spa is for ages 16 and plus, so older teenagers and adults only. It is located in Old Chelsea which is about 10 minutes from downtown Ottawa on the Quebec side.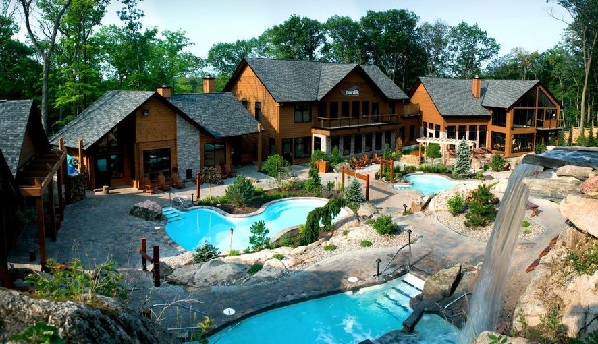 Amazing Nordik Spa Nature Experience
We spent a few hours here (2 moms and 2 teenage girls) and we could easily have spent the whole day!  We paid a flat fee (around $50 a person) for access to the baths and saunas.  Your entrance includes a couple towels and a locker. Fluffy bath robes are available for rent. There are 7 different pools to choose from of varying temperatures from cold to warm to hot and also 7 different saunas to try out. 


We started with the aromatherapy sauna. Awesome!  It smelled amazing and really got our de-stressing started. Bring a refillable water bottle with you and you can keep it cool in the ice buckets while you are in the saunas. Dont forget to grab a hand full of ice to keep you refreshed in the sauna!  After the sauna  we did a (very quick) dip in the cold water pool with waterfall. Then back into another sauna to get a good sweat going. Then we rinsed off in the rainfall cold water shower and headed for a dip in the warm infinity pool with amazing views of the area.  


There are hammocks, hammock swings and huge bean bag chairs scattered around, as well as sun loungers. Bring a good book or magazine and relax for a few hours.  Don`t miss out on the heated stone beds which were strangely comfortable. I could have fallen asleep in there!!


Nordik Spa Nature offers different packages including massages and body and foot care services.  They also have one of only 2 salt water pools in the world that recreates the Dead Sea`s unique weightless floating experience. 


We enjoyed lunch at one of the restaurants on the property. The food was delicious! We started with mango smoothies made of a splash of honey between a layer of yogurt and mango juice. We had hummus and chips, bruschetta, thai chicken salad, artichoke dip and quesadillas.  The kids loved it all. 


Keep in mind this is a relaxation spa and silence is required in the main area of the spa  You can chat in the newer area in the infinity pool and at the restaurants.  We will definitely be back in the fall to enjoy it when the leaves are changing colors, oh and in the winter when the hot pools and saunas can heat us up in the cold Canadian winter, oh and we  can`t miss out on a visit in the Spring time when the flowers are growing and the birds are chirping!  Nordik Spa Nature is open year round! 




Old Chelsea Family Attractions

Old Chelsea is a cute little town in the Gatineau Hills. There are lots of artisan shops, boutiques, cafes and ice cream shops in the area.   It is right at the edge of the beautiful Gatineau park so you can go for a hike on one of the trails or enjoy one of the many beaches in the park.  If you visit in the winter you can going skiing or snow boarding down the hills nearby.  In the summer you can try out Camp Fortune`s zip lining and tree top adventure park. 
The Chelsea Pub is just down the road and has tasty club sandwiches and an assortment of cold refreshing beers on tap.  They have a kids menu and also offer a gourment lunch bag to take on your hike with you!

Le Cigale is around the corner and offers up some of the most delicious homemade ice cream and sorbets! Choose from flavours such as mango, cappucino, gingersnap and chai and banana, skor and walnut.  Sit in one of their colorful garden chairs in the summer and enjoy your cool treat.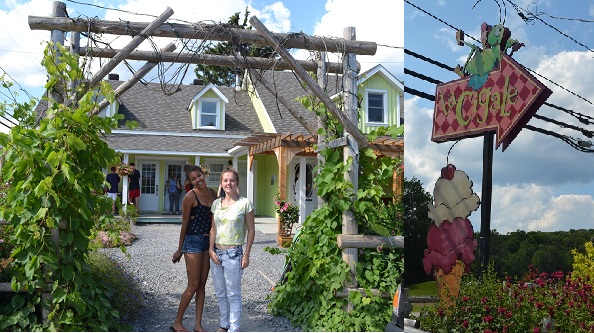 Things to Do in Ottawa and Beyond
Home

›
Canada

›
Ottawa

›
Nordik Spa