Best Nairobi Family Hotels and Resorts with Kids

2018 Family Travel Guide to Kenya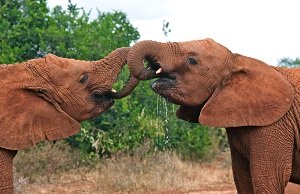 Nairobi family hotels can vary tremendously in terms of service and amenities.
Above all the service and willingness to help is an essential requirement in a good kid friendly hotel as well as obviously space!
In Nairobi security is also a top priority and one of the reasons for the following hotels being on this list together with recreational facilities, kid's clubs and meals that kids will enjoy.
Read more about Kenyan Food and Kenyan Attractions and Nairobi Attractions

Enjoy your trip to this BEAUTIFUL land!
Best Nairobi Family Hotels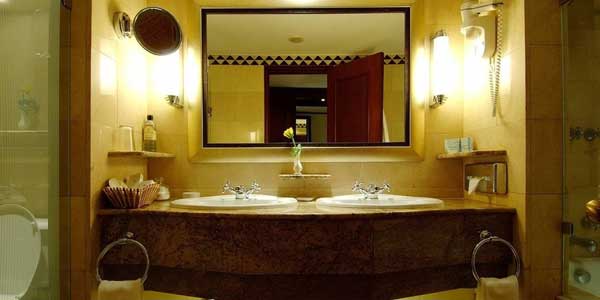 Nairobi Serena
Check Rates & Reviews
More Africa Travel Tips
Turtle Bay Beach Club
 For starters this hotel won the Trip Advisor Best Family Hotel in 2010 worldwide! The hotel has a supervised kids club operated daily for kids 4-12 years old. They do crafts, games, and other activities. There is also the Tarzan Tree within the expansive 10 acres of hotel gardens.
Also

there is a kid's fort next to the swimming pool. The hotel has set up these "fun zones" to make the hotel stay extra special for families. Dinner for children is served early and they have a choice of the kind of simple foods kids love. There are also babysitting services. While taking part in the numerous activities kids collect Mega Points which they can "cash in" for prizes. 

There are also a number of sporting options at the hotel. This hotel is action packed!! The hotel is located on the edge of the beach and the Watamu National Marine Park. There are a variety of room types including rooms

for

2 adults and 2 kids and rooms with connecting doors.
Check Rates & Reviews
Safari Park Hotel
This hotel sits on 64 acres of landscaped gardens and is known for its caring service and great location. The hotel offers deluxe, suites and apartments both the suites and the apartments which are huge would suit a family. With seven restaurants there is plenty of choice for delicious family dining.
T

here is no room charge for up to two children under 12 years old sharing the parents room. For fun there is a swimming pool and for adult fun there is a babysitting service. The hotel is also known for its evening entertainment and musical shows. The kids can feel safe running around the beautiful grounds.

The hotel's Family Fiestas offers water slides and bouncing castles. This is one the great choices for Nairobi family hotels!
Check Rates & Reviews
Sarova Panafric Hotel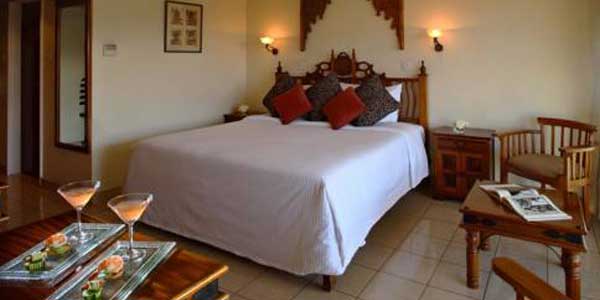 This hotel is conveniently located and offers family friendly facilities. There is the Ozone kids club where kids are kept entertained and once they "join" they become "Ozonites"!

There is a swimming pool as well as surrounding gardens. In one of the 3 restaurants there is outside and inside seating so you can let your kids have a bit of freedom while the grownups finish their food.

There are suites, superior and standard rooms as well as furnished and serviced

self-contained

apartments. The apartments have a living and sleeping area as well as a

kitchenette

but they are only rented for longer stays. The standard rooms can have interconnecting doors. The suites are also suitable for families. One of the best Nairobi family hotels.
Check Rates & Reviews
Have a Nairobi Family Hotels suggestion? Share on our Facebook page

Fairview Hotel
This hotel sits of 5 acres of lawn and gardens it is a top end hotel but gives good value for money. For families the security is excellent and it offers a range of rooms including apartment type accommodation which is the best bet for families.

The hotel is marketed towards business travelers but the fully contained apartments make this a popular choice for families. The apartments have 1, 2 or 3 bedrooms, are fully furnished and serviced. There is plenty of space to run around outside, a swimming pool and 4 restaurants. Reviewers rave about the service and friendly staff.
Check Rates & Reviews
Home

›
Kenya

›
Nairobi Hotels