Family Travel Capetown Ideas
Best Things to do with Kids in Capetown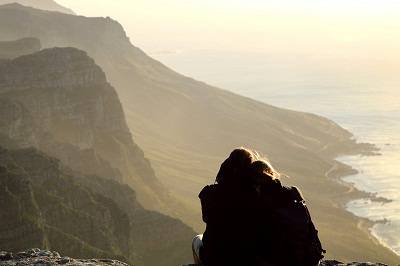 So who is ready for a family travel Capetown style?
It is very hard to select the top 10 things to do in Cape Town, South Africa with kids as there is just so much to see and do. Family travel to Capetown is not to be missed!
To keep the list manageable attractions which are not in the city or immediate vicinity have been excluded but don't forget there is also the Wine Country, safaris and farms just a short drive out of Cape Town.
Don't forget to visit our Capetown hotels page and South African food.
Best of Family Travel Capetown
 Cape Town Beaches -Visit Simonstown's Boulders Beach where there are penguins as well as shallow water for the little ones. The beach is a nesting ground for the African penguins and this is the only place in the world where you can actually swim with the penguins in their natural habitat. In all there are 3000 penguins on Boulder's Beach. Any of the other Cape beaches with their wide white stretches of sand are perfect for family fun in the sun. Try St. James in False Bay where there is a tidal pool making swimming safe for kids.

 Cool Runnings -Take the 1.25 km bob-sled track downhill along a half pipe of steel, this toboggan track is the only one of its kind in Africa and is a thrill for both adults and kids alike. You can reach speeds of 40km an hour but you also have control over it with a hand break. Kids under 8 must take the ride with an adult. You can get a day pass and take a few trips down or buy your rides in single tickets.
Two Oceans Aquarium
Cape Town is where two oceans meet hence the name of this world class aquarium. Here kids can see stingrays, sharks, tropical fish and even an underground kelp forest. The aquarium offers daily arts and crafts activities and puppet shows for little ones, as well as events throughout the day like feeding of the penguins, sharks, stingrays and turtles. You can also meet the turtles and penguins in a close-up experience.

Table Mountain
A tourist site for all the family, the thrill begins on the cable car ride to the top of the flat mountain followed by the stunning views and excitement of being so high up in the clouds.

It is also possible to hike

on

Table Mountain but why do that when the kids can enjoy the cable car ride. If you do want to take a walk try the Daisies Walk a 15 minute signposted scenic walk. At the top of the

mountain

you'll find convenient restaurants,

restrooms

and stores.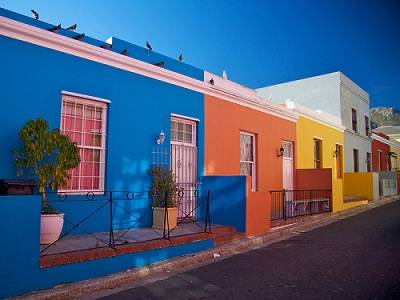 Museum of South Africa
The exhibits are exciting and will enthrall kids like the Virtual Earth exhibit an interactive digital theater where you can use the touch screen to see Earth in its different states; African Dinosaurs exhibits dinosaur skeletons and fossils other exhibits are the Whale Well collection of whale casts and skeletons and the Boonstra Diaramas showing ancient mammals and reptiles.

There will be enough here in the natural history and social history sections to keep young and old amused. Within the same complex is the Planetarium which will thrill and educate kids about the sky above us. Read more here.
 Bugz Kiddies Playpark -

This is the biggest kid's park in the Western Cape and has both indoors and

outdoor

facilities. There are rides, open lawns, magic shows, free play areas, bumper cars, pony rides, carousels, a water play area, a small train, kid size doll's houses which they can get inside of and costumed characters walking around being friendly with the kids. There are also all the amenities and restaurants to make this a full day's outing.
Cape Point Nature Reserve -On the Cape of Good Hope take a nature trail through the beautiful countryside and along the edge of the Atlantic or Indian Ocean. The park has abundant flora and fauna as well as stunning views. Let the kids run around and work off some steam then take them up the funicular to the tip of Africa and look back over the city of Cape Town. Family travel to Capetown at its best!
Cape Town Science Center -

This center has been reopened after a period of closure, now in new premises it is bigger and better. Science and technology

is

presented to kids through interactive experiments and hands-on displays. There are science shows,

and

outdoor water conservation display, a giant chess set and much more to keep kids not only

entertained

but learning something at the same time.

Read more here.
Cape Town Labyrinths -A labyrinth is not the same thing as a maze, it has an entrance and circular path leading to an end point. The Oude Molen Village is home to one of these labyrinths as well as an eco-village and artist's colony. St. George's Cathedral labyrinth is in the church courtyard and is a replica of a medieval Chartres labyrinth. Kalk Bay medieval labyrinth is another path families can follow with their kids. 
A Boat Trip -

Take the kids out on the water, perhaps not to Robins Island but to see the seals on Duiker Island where thousands of seals can be seen sunning themselves on the rocks. You can also venture out to see the shipwreck in Maori Bay or if the season

is right go

whale watching. Many of the boat excursions leave from Hout Bay or the V & A waterfront. Family travel Capetown won't be complete with our a spin on the bay!



See also:
Home

›
South Africa

›
Family Travel Capetown