Family Safari - Africa Safari Trips
Find the Best African Safari Tours for Families
Best Africa Safari Tours
Africa Safari Trips for Families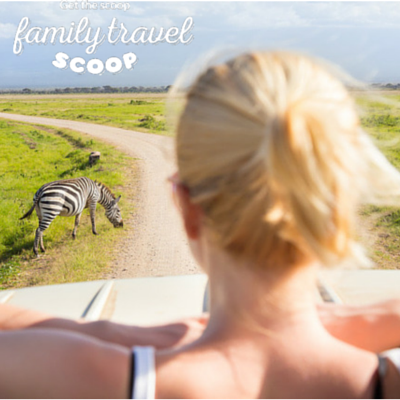 Going on Safari as a Family
Going on a family safari with children can be an amazing experience but it does require extra care and consideration for your children's needs.
South Africa has many private game parks with good facilities and unlike some countries there are many Malaria-free game parks.
In Kenya you can combine a safari holiday with a beach holiday. In Africa the people are very family oriented and you will find that kids get a lot of respect and love from the locals and game lodge staff
Important Points when Booking your Africa Safari with Kids
Should you book a private guide or book a self-drive safari?  With a private safari you will feel comfortable if your kids make noise or want to cut the game drive short because they are bored, tired or scared of the animals.
Many safari parks have age restrictions either for guests in general or for the wildlife observation safari drives. Consider that young kids on safari are prone to sunburn, illness and boredom on the long game drives.
Points to check for include the safari lodge age restrictions, on-site lodge activities and recreational options (stay where there is a pool), safety around the lodge (in case of wandering toddlers or wandering wild animals) and food options at the lodge.

Going on safari is exciting when you can see the animals but part of the safari experience involves waiting and watching. Small kids will not be able to take long stretches of sitting in a car or jeep staring out at the empty jungle on a game drive which usually lasts about 3 hours.
More Family Safari Tips
To make this less of a problem always take snacks along on safari watches, make sure your kids use the bathroom before setting off, give them a camera and binoculars.
For very small kids you might want to take along a small toy just in case the boredom gets to them. In any case most South African game lodges do not allow kids under six to go on game drives in case they make a noise or sudden movement at a critical moment scaring animals away.
Some game lodges offer family-friendly shorter game drives where the focus is on giving the kids a positive experience. Other lodges offer entertainment for young children both in the lodge and out on safari like the Basecamp Masai Mara in Kenya where kids can join the Dorodo Club
More Africa Travel Tips
Health Considerations
Before embarking on your safari you need to visit your pediatrician and make sure that your children have all the necessary vaccinations.
Be sure to choose a Malaria-free game reserve  like South Africa's Madikawe Safari Lodge, Waterberg and the East Cape Game Reserve.
Take with you any medicine that your kids take on a regular basis and stock up just in case you are stuck in the middle of the jungle in need of a pharmacy.
Pack a safari mosquito repellant, sun screen and cream for after sun burn.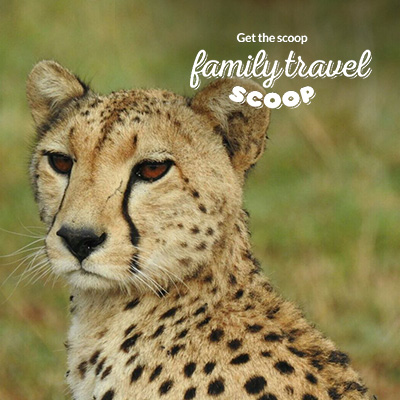 Which type of Safari Lodge
In South Africa and Kenya you can find everything from luxury safari lodges with swimming pools, spas and room service to basic camping.
Consider combining a family safari visit in the Cape with time in Cape Town where you can go whale watching and spend time of the beach.
In Kenya you can combine a visit to Tsavo National Park with nearby Mombasa.
A few good family-friendly safari options include Madikwe Safari Lodge, SA; Kruger National Park, SA; Giraffe Manor, Kenya; Richard's Camp, Kenya and the Shamwari Riverdene Park in South Africa.
Have any family safari tips? Share on Facebook!
Home

›
South Africa

›
Africa Safari Trips