Tp 12 Things to do in Miami With Kids

Check Out the Best Florida Family Attractions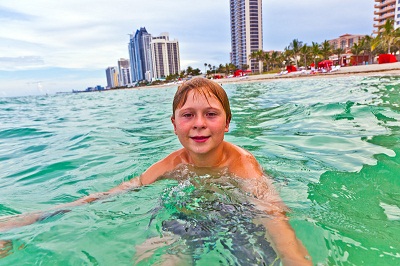 There are lots of incredible things to do in Miami with kids of all ages. Babies and toddlers can splash in the water playground at Flamingo Park, kids can search for gators in the Everglades. Teenagers will be impressed with the cool vibe at South Beach.
Miami is known for its hip hotel pool parties and wild nightlife for those fun loving singles, but it also has lots to offer for a family vacation. With beautiful beaches, great parks and wildlife attractions such as Zoo Miami and Jungle Island you can enjoy a wonderful Miami family holiday.
There are lots of tasty treats to sample in Miami-with delicious Cuban and Haitian food, key lime pie and fresh squeezed orange juice! Or for your adventurous eaters you can try alligator!
Finding Miami family hotels can be time-consuming! We will show you the best places to stay in Miami with kids - whether you are looking for a beach-front family resort or a cheap budget hotel.

Cultural activities + games + travel quizzes + coloring and much more


15 Amazing Miami Sights -Miami with Kids!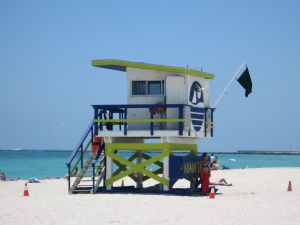 Head to the beach for a great day out with the kids! Pack a picnic lunch and some drinks and the kids can frolic in the water and build sand castles.
Jungle Island is one of the best things to do in Miami with kids. It has an interesting assortment of animals including a liger (mix of lion and tiger!). There is a lemur encounter (additional fee) where you can play with them!
There is a beautiful beach with lots of floating kids play areas. Kids will enjoy feeding the parrots, goats and kangaroos. There are also a few animal shows. The zoo is very interactive-great for babies,toddlers, children and teenagers!
Miami Science Museum is a great way to spend a few hours in Miami with kids. This interactive museum has lots of hands on exhibits, a planetarium and a wildlife center.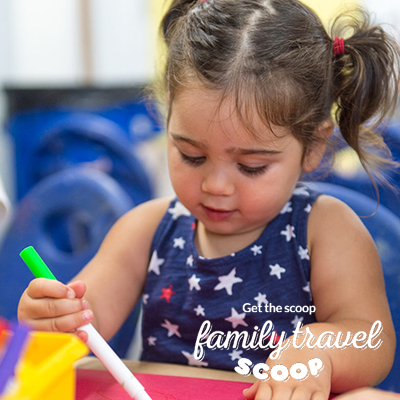 Miami Children's Museum is one of the best things to do in Miami with toddlers and young children. They will love dressing in the costumes and playing in the pretend supermarket, fire station and vet clinic! There is also an art studios so your little artists can create their own masterpieces.
Gold Coast Railroad Museum
is a good time for children. There are lots of old locomotives on display. There are various different train rides available, for a fee. Children will love the hands on model trains area with both electric and free wheeled trains. One of the interesting Miami family attractions!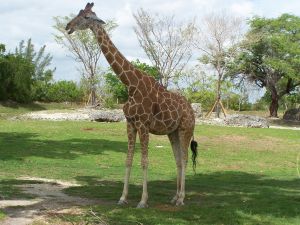 Zoo Miami is one of the best things to do in Miami with kids. This innovative zoo is home to lots of interesting animals such as koalas, giraffes and hippos! Babies and toddlers can meet the animals at the petting zoo. The children's zoo has a play area, wacky barn and carousel!
Children will love the family bikes that can hold your whole gang as you pedal around! There is also a tram and monorail to get around. Single and double strollers available for rent. The cloud forest and Amazon areas are excellent!
Boat Tours are always pleasurable while on vacation. Miami offers lots to choose from including day cruises, dinner cruises, fishing tours and even high speed boat tours.
Teenagers and adrenalin junkies will love the Thriller Miami, you speed along the coast and see Miami beach and the homes of the rich and famous. Discount for kids under 12.
Flamingo Park is one of the best Miami family attractions. It is a gorgeous park with lots of trees offering shade, paths and green space for the kids to run around. There is a pool available year round and a kid's water playground.
It is great for babies and toddlers as it ranges from 0 to 15 inches deep and is filled with climbing structures and slides. A great way to cool off!
John Pennekamp Coral Reef State Park
is one of the unique things to do in Miami with kids. It is just over an hour drive to Key Largo and is home to the only coral reef in the continental USA.
You can arrange snorkeling tours (kids must be able to swim) or glass bottom boat rides(great for babies and toddlers!). Kids are thrilled seeing the colorful fish, coral reef and underwater life!
The Venetian Pool is a beautiful historic public pool that was carved out of quarry rock in 1923. It has caves, grottoes and waterfalls.
The pool is filled with spring fed water. Children must be at least 3 years old to enter. Lifeguards are on site and floatation devices are available (it is quite deep in some areas).
There is a snack bar on site too if you get hungry.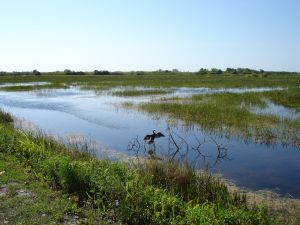 Gator Park is one of the best Miami attractions. Children and teenagers will love riding on the air boat through the everglades in search of alligators! Afterwards there is a show with gator wrestling!
Bayside Marketplace is a lovely place to visit with the kids. You can stroll the marina and check out the boats, do some souvenir shopping at the kiosks and stores and grab a bite to eat at Hard Rock Cafe or Bubba Gumps. Teenagers will be thrilled with the live music in the evenings.
See the Miami Heat play at the American Airlines Arena. Your basketball enthusiasts will enjoy watching an NBA game live in action! Check to see if there is a game on while you are in town. Unfortunately no tours are available of the arena.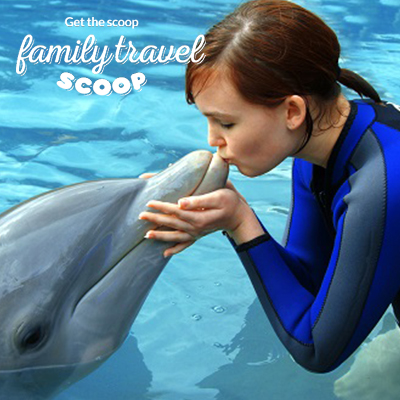 Miami Seaquarium is great for kids of all ages. Babies and toddlers will enjoy seeing the seal and sea lion shows. Children will be enchanted by the whale and dolphin show. Teenagers will be intrigued by the shark feedings! There is a dolphin interaction program available for ages 5 and up.
Santa's Enchanted Forest
is one of the biggest Christmas theme parks in the world. It is open early November to early January each year. It is a magical place open from 5pm to midnight. The festive Xmas displays are amazing. The whole place is all lit up and has huge Christmas tree. There are kiddie rides, roller-coasters, live entertainment, games and foods from around the world. This is a very exciting start to the holiday season!
Don't miss out the Coconut Grove at the Vizcaya Museum and Gardens. The Coconut Grove is a wonderland full of European antiques and works dating from the 16th to 19th century. You should definitely bring your kids here to let them experience a little bit of Europe. 
Expose your little ones to native American history by bringing them to the Miccosukee Indian Village. The Village is just a short 30-minute drive south of Miami. Your kids will learn about the rich culture and history of the Miccosukee Indians by browsing different crafts and works and by sampling some of the tribe's cuisine.

Got any Miami with kids tips? Share on our Facebook page!
Home

›
USA

›
Miami