Top 10 Things to do in the USA with Kids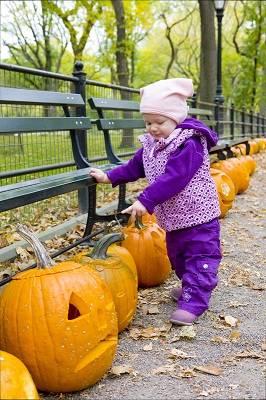 USA with kids? Definitely! The United States is a wonderful country to visit if you have children. Internationally known for having plenty of child-oriented locations, the US is a perfect place to go for a family vacation that you will never forget. Here are 10 amazing places to take your kids when visiting America.
Read more about the USA here!  Don't forget to try the great American Food.
The Grand Canyon – For kids who love nature, and for adults who want to see a real natural wonder before it's too late, the Grand Canyon cannot be beat. Kids travel USA locations year-round, but very few locations are more popular with kids and adults alike than the Grand Canyon in Arizona. It's also a great place for geology enthusiasts to visit!
Disney World – Located in Orlando, Florida, Disney World is the one location that you know will make your child squeal with glee. It's one of the few attractions for kids USA parents always love to book, simply because a Disney trip makes the parents seem like heroes to their kids. This is a place where fun, magic, and childhood wonder all seem to meet. Read more about Disney here. Read more about Orlando here.

The National Mall – Perfectly family-friendly, the National Mall in Washington DC is a great place to go if you want to educate your child on American history. It's also very close to the Smithsonian Museums, as well as the White House. You can't go wrong with a DC trip!

Hawaii beaches are a wonderful family destination. Play in the sand, taking a surfing lesson and enjoy a traditional luau! Read about Hawaii here.
Alcatraz – Though not a very family-friendly site at first glance, this historic prison is a perfect pick for kids who love ghost stories, are interested in crime fighters, or want to learn more about history in general.

Ripley's Believe It Or Not – You can find this quirky museum in Atlantic City, NJ. A great pit stop for families who want to take a walk on the weird side, you might be able to buy tickets to this attraction on the Ripley's website. Read more here.
The Children's Museum Of Indianapolis – This is one of the best educational family travel USA stops that you will find. This museum covers almost every topic that children are fascinated by, and more. Of course, everything is family-appropriate, and there are also plenty of different exhibits for parents to choose from. (http://www.childrensmuseum.org/ )
Myrtle Beach – If you want to get a taste of the East Coast, going to South Carolina's Myrtle Beach is a great way to do it. This is a town that is based on pure and innocent family fun, clean beaches, and great shopping.

Kids Night On Broadway – Want to see the Lion King on Broadway? New York City's very own Broadway has a special week where kids get to see shows at a huge discount. Can it get any more family friendly than that? Read more about NYC here.  Learn about Kid's Night on Broadway here.
The Liberty Science Center – Yet another delightfully educational stop, the Liberty Science Center in Jersey City is one of the top rated science museums for children. Loaded with hands-on activities, even older kids love to stop by this museum. Expect to spend hours upon hours in this wild learning center.
Sesame Place – Sesame Street fans, rejoice! Right near sunny Philadelphia, Sesame Place is one of the very best attractions for kids USA characters like Elmo have endorsed. This fun theme park is ideal for children who are up to 6 years of age. The best news about Sesame Place is that is also a good stop for parents who want to give their children an entertaining yet educational retreat.

The USA has so much to offer! Enjoy your trip!
Home

›
USA

›
USA Attractions