Reduce Travel Stress with These 10 Easy Steps!

Traveling with your kids...surviving it...no thriving it!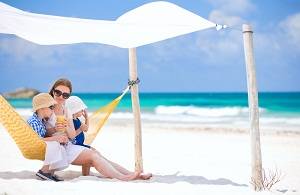 Learn how to reduce travel stress quick! Trips are supposed to be fun and create great memories! Traveling with your children is one of the most rewarding experiences a parent can ever have. Children are known to bond more with parents that listen and spend a lot of time with them. The memories of traveling with your children will stay with them through their teenage years and adulthood.
travel stress

Though, there are times when children can be an annoyance and misbehave. Many children get restless when traveling, especially when sitting for long periods of time. The younger they are, the more restless they are. Children may whine and cry because they don't know what to do. The one greatest thing my mother had was patience. You can't handle your children without it.

Despite complaints, traveling with your children can be stress free. Being on the road, you can always stop and let your child 'stretch their legs'. Also, they can take notice of their surroundings. Children are naturally curious. Nature alone can be used both as a learning tool and a distraction.



If you're in the air, chances are there's a movie playing on the flight. Put the in-flight earphones in and have your child watch it. Let the child walk around a little bit on the flight. Give them some walking room.
Get a Fly it Quiet Travel Activity Pack to keep the kids occupied and happy! Click on the image for more info!

More Reduce Travel Stress Tips!
Here are a few tips to lower the stress level of traveling with children:

1. Be prepared to keep a child busy. The more hours that a child has to sit and travel, the more bored children are going to become. Keep things like a DVD Player and coloring books with you to keep a child busy. Download our Fly It Quiet Activity Packs to keep your children quiet and entertained!

2. Young children can only sit for a short time. When you go to a rest stop, get out with your child and walk around. If you're on a plane, walk around the plane if allowed and apologize if it annoys some of the passengers. You're better off walking around and getting people annoyed than having a screaming child and even angrier passengers.

3. If its possible, bring familiar snacks from home with you that your child likes.

4. Relax and enjoy. When you are planning your trip-be flexible with your plans. Start the morning with some active tours. Plan a rest in the afternoon by the hotel pool or a nap for the younger ones.

5. Another great travel stress relief is a good kids club! If you are at a resort with a kids club, then drop the children off for a few hours to make some new friends, while you relax in a hammock or get a massage at the hotel spa!

6. Consider a holiday apartment rental instead of a hotel. You will have much more space to spread out, and your children can have their own bedrooms to sleep in. A little extra space can do wonders for travel stress relief!

Enjoy your time with the kids! Holidays are not perfect just like life, that is the fun of it! A little travel stress relief is a good idea to help everyone have a more enjoyable holiday!


Other articles you may enjoy:
Home

›
Getting organized for Travel

›
Stress and Traveling