17 Things To Do In Bahamas With Kids

2018 Family Travel Guide - Bahamas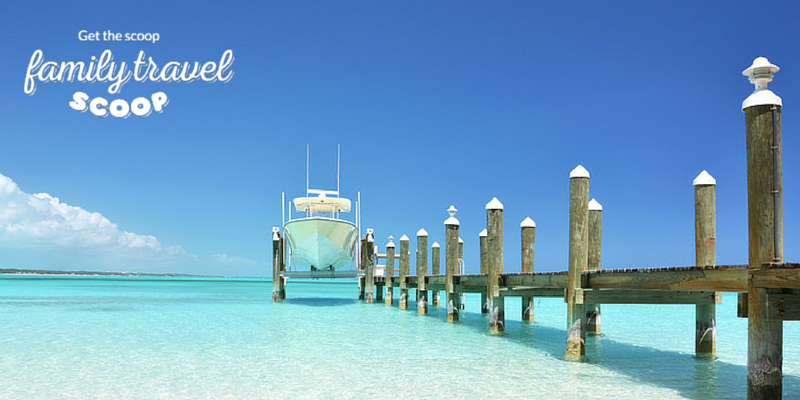 So many fun things to do in Bahamas with your kids! Are you ready for our top 17 picks?
If you are traveling to the Bahamas with your children, there is no end to the activities you can enjoy together as a family. The sheer nature of these tropical islands lends itself to exploration and hours of enjoyment.
Beaches, beaches, beaches! Pink sand beaches and crystal clear, turquoise water set the stage for tons of exciting activities you can do with kids. From enjoying family time on a secluded private beach, to riding out into the sea on a glass bottom boat- the Bahamas has it all. Want to see ocean life up close? Snorkeling is a great and unforgettable way to acquaint yourself with the local fauna.
The weather year-round is nothing short of divine. Cruises and family vacations are made here. With so many islands and hot spots to choose from, it can be difficult to know which is right for you and the kids. We can help!
Nassau Family Attractions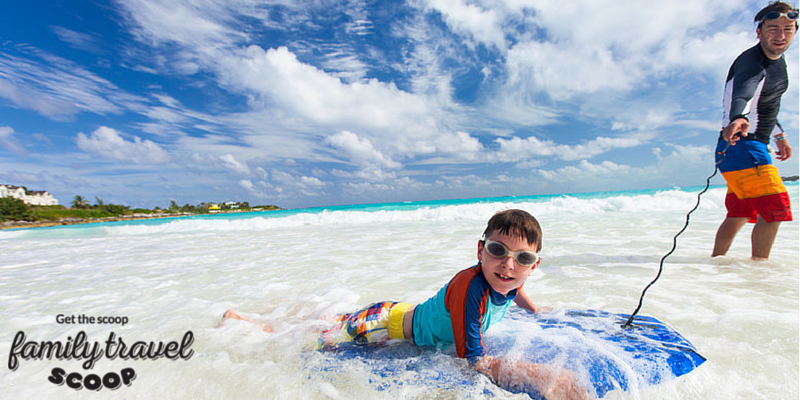 A popular cruise stop-over, the city of Nassau has lots to do. Here are some fun activities young and old alike look forward to here: 
Swimming with dolphins – its like a fairy tale come true!
Beautiful beaches and just about every water sport and activity you can think of
The Atlantic water park is home to 20 pools, slides, lazy river and aquariums
Craft markets make shopping here interesting and easy to buy souvenirs
Read more Nassau activities here! 

Freeport, Grand Bahama Island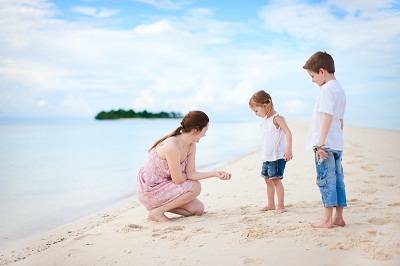 More Things to do in the Bahamas with Kids
Nature and water lovers alike flock here yearly to take in the natural wonder and beauty of this amazing paradise. Coral reefs and the thousands of fish, rays, starfish, sea turtles and other creatures that call them home, provide visitors with a range of activities. Glass bottomed boats are popular here, but for those who prefer a close encounter, snorkeling is a great option.
Deadman's Reef or Paradise Cove, is the perfect choice for snorkeling, especially with kids. The clear, calm water is also shallow, ensuring that everyone stays safe. So, smear on some biodegradable sunscreen (it protects the reefs from bleaching) and hit the water! One of the best things to do in Bahamas!
Horse-back riding is available for those ages 8 and up. You can decide whether you want a ride on the beach or follow trails through the forest. Read more here!
Venture through the mangroves on the Airboat Nature Tour. Blue holes, sharks, birds, turtles and more can be seen on this tour through shallow waters. Read more here!
Xanadu beach is a nice way to spend a day or afternoon with the kids. Clean beaches and cool, shallower water is always nice to enjoy. The restaurant and beach bar make snack time easy! Need a restroom? Not a problem. There are vendors too who offer hair braiding and selling local wares and other souvenirs are close by as well. This is a must of the many fun things to do in Bahamas.
Need to relax or just take a break? You are sure to fall in love with Garden of the Groves. Waterfalls, flowers, even ducks and other animals decorate this tranquil spot. A children's playground and cafe offering a children's menu, make this garden a must see with your young ones!


More Cool Things to do in Bahamas
Fancy a swim with the dolphins? You have come to the right place. No matter their age, all children can find something to do here. Those who are 55 inches or taller qualify to swim and interact with the friendly creatures. Younger children, toddlers and babies can pet the dolphins, and even receive a kiss! For the teen in your life, those 12 and older can join the assistant trainer program. It is a blast! Read more.
Lucayan National Park is home to Gold Rock Beach. Its a short walk through the mangroves. This secluded beach is a nice quiet place to picnic and enjoy nature at its best. Check for when it is low tide, as its the best time to visit here. 
Port Lucaya Marketplace is the perfect spot to pick up those souvenirs you have been looking for. Spend time browsing shops and straw markets for the perfect keepsake. Restaurants, some offering international cuisines, are another bonus to visiting. Count Basie Square has something extra for those who venture here in the evening- live music.
Want to experience something a bit out of the ordinary? Located in an old mansion is the Perfume Factory. A tour enlightens the perfume making process and kids can test their hand at perfume making by creating their own scent and name. It is unique, fun and unforgettable! Read more here!

Cultural Activities + Word Searches + Fun Travel Quizzes + Coloring Pages & More
Bahamas Island Activities for Families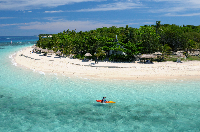 Pink sand beach on Harbour Island is a must see. After all, how many can say they have actually seen pink sand? This uncrowded jewel is a great place to spend the day with the kids. Everyone loves the beach, and this one is gorgeous! Be sure to include this in your things to do in Bahamas list!
Androsia Island in the Bahamas is known for making batik fabric. A visit here gives a glimpse into what goes into making these colorful, patterned textiles. See the skillful use of dye and wax and maybe make your very own batik fabric too! 
Tell us what you think about our list of fun things to do in Bahamas with kids!
Read more about Caribbean trips with kids here
---
| | |
| --- | --- |
| | Great for the plane! |
---
Home

›
Bahamas

›
Things to Do Bahamas