Caribbean Family Travel

Ten Idyllic Caribbean Family Holiday Resorts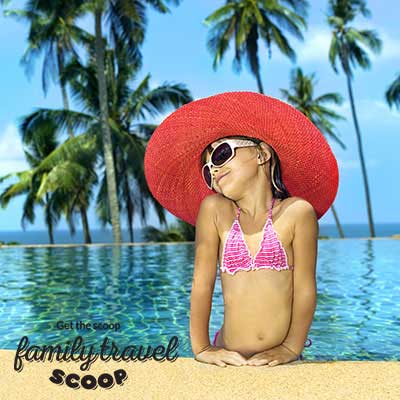 Caribbean family travel is perfect for kids of all ages! If you have ever thought about embarking on a long haul flight with your family, there are a lot of wonders to behold in the Caribbean which may be a bit closer.
The Caribbean has grown in popularity as a family destination since the release of Disney films which have had actors like Orlando Bloom and Johnny Depp in the starring roles. If you have a budding Elizabeth Swan or indeed a Captain Jack Sparrow wannabe in your family, there are some idyllic family holiday resorts in the Caribbean and there is no better time to take them.

Read more about the Carribean with kids here!
Best Caribbean Family Travel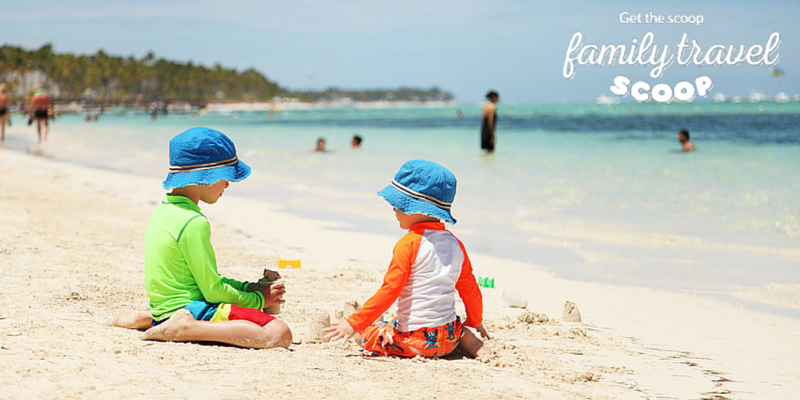 Westin and Sheraton at Our Lucaya Beach & Golf Resort, Grand Bahamas 
This resort is ideal for children and their parents. Their four swimming pools are staffed by trained lifeguards, there is a shaded playground to help protect your child's delicate skin, and there are kids' clubs and a babysitting service.
For parents there are beachside massages and tennis courts which pay tribute to each of the Grand Slam courts, a spa and fitness center. Locally available are eco-tours, sailing and guests can even swim with dolphins. What great memories to be made on this trip! Read more here about Bahamas family vacations.

Four Seasons Resort Nevis
For those seeking a quieter family holiday, you might consider this resort in the West Indies! With no neighboring hotels, Pinney's Beach is only used by locals and hotel guests. Milk and cookies are served on arrival, with turtle toys and treats for your little ones, this is a family-focused environment. The resort encourages child guests to participate in its Sea Turtle Education and Adoption program and your child could receive an adoption certificate for one of these endangered creatures. This former coconut plantation also houses the Kids for All Seasons kid's program offering a pretend pirate ship, a jungle tree house area.

 Almond Beach Village, Barbados 
The ultimate in entertainment and relaxation, this particular resort located in St Peters, boasts the facility of being able to watch movies while you swim. If you have a budding chef in your family, they can benefit from junior chef classes and there is a free shuttle to Bridgetown where you can shop in local boutiques. With various kids' clubs, and lots of water sports you can enjoy as a family, this resort offers a real taste of the Caribbean with kids able to enjoy local made confectionery.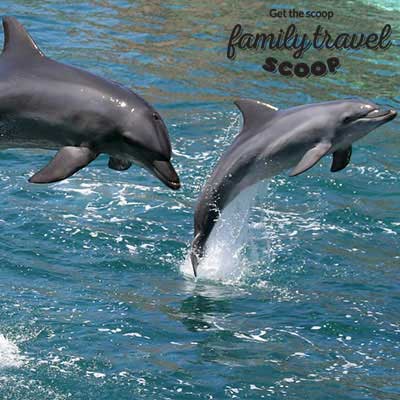 More Caribbean Family Travel Tips
Holiday Inn SunSpree Resort, Montego Bay, Jamaica
 This resort understands the pressures of parents with restricted baggage allowances, so has two laundry rooms available. Sporting a half-mile private beach and shaded playground as well as connecting rooms ideal for larger families and family suites, this resort is just 15 minutes from Montego Bay airport so reduces traveling time after getting off the plane. Read more about Jamaican family holidays. 
The KidSpree Vacation Area caters for infants six months and above right through to teens and is broken down into four age groups. Babysitters, who are first-aid trained, take care of babies and kids in a separate, enclosed space. Children four through 12 are outside playing tennis or at the beach. There are also a variety of cultural activities on offer. Read more about Jamaica. Don't miss this fun resort on your Caribbean family travel!

Breezes Curacao Resort, Netherlands Antilles 
This is the largest resort on the island with a 1500-ft beach, skating rink and a 30-ft rock climbing wall. Parents get a free scuba introductory course and can participate in dance contests, while children benefit from a variety of activities, including treasure hunts and the circus workshop.
Younger children are cared for in a nursery setting. Families can visit Willemstad on the free shuttle bus. A UNESCO World Heritage site since 1997, boasting many of the original features of the city this charming and colorful town is well worth a visit. 
The children's program includes a visit to the Curacao Sea Aquarium where youngsters can meet turtles, dolphins and sea lions and learn about a whole host of marine life. It's a perfect Caribbean family travel adventure!

Beaches Turks & Caicos Resort & Spa, Turks, and Caicos 
This Providenciales resort offers children a fantasy vacation, featuring Sesame Street characters and a pirate-themed Sesame Street Caravan. The pirate adventure continues with five kilometers of amazing white beaches and a Pirate's Island Waterpark showcasing quirky waterslides.



Kids' club staff members work with the One World Foundation so they are aware of the challenges relating to autistic children. This resort offers first-time scuba divers starter breathing skills for diving and helps 7-8-year-old kids with scuba-diving apparatus in a pool. A more advanced version is available for 9- and 10-year-olds, with a five-day National Geographic scuba program teaching children 10 and up ocean diving as well as how to identify fish and reefs.

There are so many things to see on a Caribbean family trip and many different holiday packages to select from. As a parent, you know that when your children are happy, you can let your hair down and enjoy yourself that little bit more.

Any of the above-mentioned resorts offer a fantastic array of activities to keep even the most demanding child satisfied, but no one knows your child better than you do, so be sure to pick the best offers with the kind of activities your child likes. A great choice for an amazing, unforgettable family holiday! Don't forget to read Caribbean with Kids for more ideas!
Also see
So what did you think about our Caribbean family travel guide?
Home

›
Caribbean Holidays