Best Things To Do In Nassau with Kids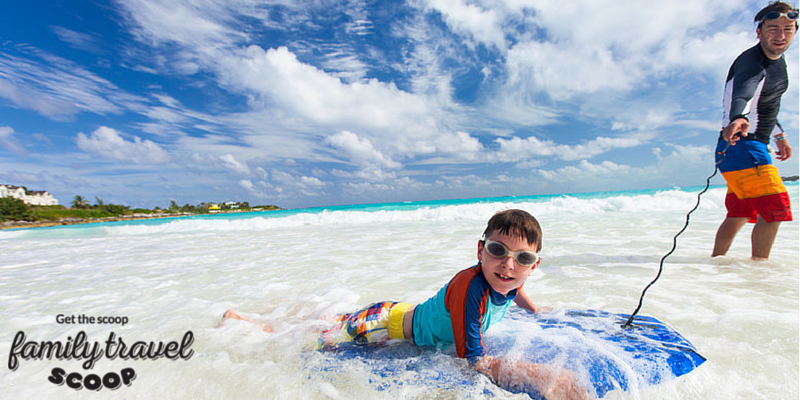 Are you ready for our top 10 things to do in Nassau?
Swimming in the clear crystal waters, flying down water slides at Atlantis resort and tasting local fare at Arawak Cay are just a few of the unforgettable adventures you and your children can look forward to in Nassau.   What infant, child or teen, doesn't enjoy admiring the dazzling array of colorful fish at the Atlantis aquarium or snorkeling through the Caribbean.
Watch out shopaholics! The duty-free shops and markets can tempt even the most frugal shopper. Yes, Nassau has something for everyone!   Vacationing in Nassau in the Bahamas is something you will look back on with fond memories.  If you are here just for a day, or a week there are so many activities and places that shouldn't be missed.
Let us help you organize your perfect stay here at Nassau. So let's begin!
Nassau Attractions For Kids
Looking for a day of R&R? Visit Cable Beach.   Do your kids love the water and playing in the sand? Who doesn't?

Cable Beach

is a favorite hot spot with lots to offer and keep everyone busy. Drinks and souvenir trinkets can be purchased.   

Hair braiding

is popular here on the island

and kids can have their hair done also. For the adventure seekers in your family, jet skis can be rented and there is even parasailing!    Vendors are plentiful here too. See, there is something for each member of your family. Don't forget the sunscreen and

enjoy the tranquil waters of Cable Beach

!

*Fun Cruise Ship Excursion
Ardastra Gardens & Zoo, like many great zoos, are family favorites. Bright-colored parrots always go over well with little ones and who wouldn't enjoy feeding them?    For more fun with feathery friends, check out the amazing

flamingo show?

Its like a child's paradise, with lots of other favorite animals to boot.
Fort Charlotte -the historical landmark of Nassau and has some gorgeous views. We recommend the tour to learn all about the old-world fort. If you want a bit of history and culture, this is a great family place. One of the most educational things to do in Nassau.

Cultural Activities + Word Searches + Fun Travel Quizzes + Coloring Pages & More
Is your child a fan of pirates? Be sure to see the Pirates of Nassau Museum. Learn about the true pirates of the Caribbean and venture through the pirate ship. Be sure to stop by the pirates gift shop before ending your adventure.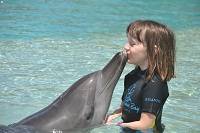 Can you think of anything better than a swim with a dolphin? Would your child enjoy a dance with a dolphin? How about a nice big dolphin kiss? This may be one of the biggest children's adventure of them all!     Kids aged six and over are free. Even infants and toddlers can get in on the fun with the Young Children's Dolphin Encounter. Another crowd pleaser from our things to do in Nassau is the

sea lion meet and greet for kids

. Children ages 8 and up can participate. Don't miss this amazing and unforgettable opportunity!

*Popular Cruise Ship Excursion
Segway Tours. Steer your Segway through pathways and then

enjoy time at the beach

. Children over 9 (must be at least 44 inches) can ride but need to be supervised by someone over 18 years old.   Segway Tours is an ideal outing for children and the rest of the family

on your Nassau Stopover!
More Things to Do in Nassau with Kids
Go horseback riding on the beach. One of the best things to do in Nassau with your kids! Enjoy the spectacular view and all the lovely sunshine while you follow a guide on horseback. Suitable for ages 5 and up. 
Take a horse drawn carriage and ride in style through the streets of Nassau. You can hop on one just outside the cruise terminal. Children will feel like they are in a fairy tale as you pass by the quintessential Caribbean-styled pastel homes. A must in your list of things to do in Nassau!
Head into town for a little duty free shopping. Restaurants are plentiful for when you are ready for a break. Any shoppers in the family will have a great time exploring the straw market. Browse through items like handmade baskets, jewelry and more!
Arawak Cay of Fish Fry, known for its cheap yet delicious meals is situated in a brightly painted row of huts. They serve up just caught seafood. The specialties here include conch, snapper, peas and rice.   The conch fritters are a hit! While you are here, make your way to the fruit market, they offer a mouth-watering array of tropical fruits.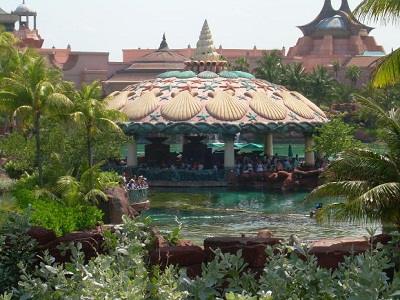 Atlantis Aquaventure WaterPark is a guaranteed way to put a smile on your little one's face. With plenty to keep the busiest child entertained, it is a must see.   Water slides, fast and winding tube rides, a lazy river – for those who want to take it slow and, of course, a water playground. Teens and older kids adore the heart pounding

Leap Of Faith

– a slide with near vertical drops. Sliding through caves and jungles is a crowd favorite here too. This is a guaranteed good time! Best things to do in Nassau!
The world class aquariums at Atlantis are worth visiting. The Dig aquarium hosts exotic and interesting species. Eels, lionfish and jelly fish are a few notable mentions. A not-to-be-missed is the hands on touch tank. Children can reach in and touch sea cucumbers, crabs and starfish. One of my personal favorites is the

seahorse tank.

Kids will find this is one of the most fascinating attractions in Nassau.
Looking for more adventure? Blackbeard's Cay is just that!   Everyone will love the Sting Ray encounter – assuming no one is faint hearted!  Here you can actually touch the sting rays (no worries, they are de-barbed), feed them and have a photo taken to prove it all happened.   Spend the rest of the afternoon relaxing on the beach! Still have energy to do more? Try out snorkeling and other water sports and activities offered. Blackbeard's Cay is located about 20 minutes outside Nassau.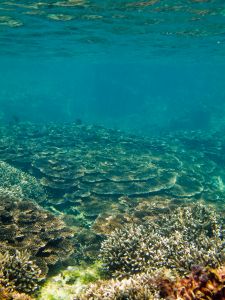 Do you and your loved ones enjoy exploring the turquoise waters of the Bahamas? Try Snorkeling. Kids must be five or older to board the boat for the tour.   For the older ones (must be over 12) the SUB tour is pretty exciting. They can ride on an underwater motorcycle! The special helmet allows them to explore the breath-taking sea life around them -how cool is that! Be sure to include this in your things to do in Nassau.
Power Boat Adventures is a fun way to tour a few of Nassau's islands. You start off with a speedy ride. The first stop is an island where you feed the inhabitants - iguanas. Then head to a pristine island where you can catch a glimpse of the shark and stingray feeding.
Adventure, intrigue and crystal clear waters, now that is life in the Bahamas!
Did you enjoy our list of things to do in Nassau with kids?

Read about other great Caribbean Getaways here.
---
| | |
| --- | --- |
| Great for the plane! | |
---
Home

›
Bahamas

›
Nassau