Taiko Drum Lessons

A fun cultural activity for families in Japan!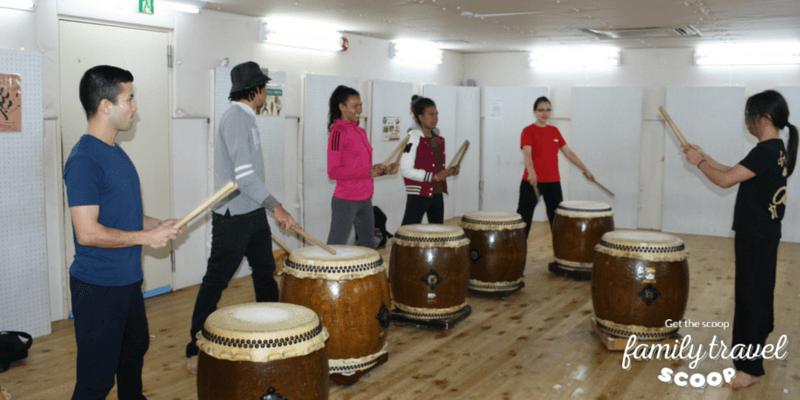 We made beautiful music together with the crew at the Taiko Center in Kyoto.   Don't miss out on this once in a lifetime opportunity to experience a piece of Japanese culture together with you children.  They also have locations in Osaka and Tokyo.
We were warmly greeted by our taiko drumming instructor, Nitarou-sensei,  as well as the accompaniest and the helpful translator Sachi.  We headed to the studio for our warm up, with stretching, toe wiggling and lots of laughs. 
Next up was to learn some basic rhythms.   We got lots of help from the instuctors and worked our way up to some one on one solos as well.   We added in another rhythm and then one more.   By the end of it we had the drumming down pat and the bamboo flute players and cymbols joining in to make an incredible sound! It was so much fun!

We really enjoyed this experience-the kids are still raving about it!   Definitely add this to your must do list when visiting Japan!
You can join in a group lesson or arrange your own private class for your family. English(all locations) and French (Kyoto/Osaka) instruction available.  Check the rates and schedule here.

Watch the video of our masterpiece!