Madam Tussauds Museums
Best Attraction in NYC, London, Sydney and more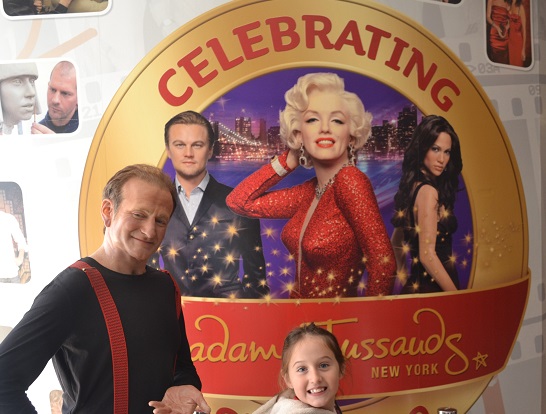 NYC Madam Tussauds
The New York Madame Tussauds is one of only two Madame Tussauds on the US East coast (the other one being in Washington DC). The museum continues the craft began when Tussauds created her first figure in 1777 of Voltaire. Just as she did then the museum's artists create contemporary figures as well as historical figures. However in true American fashion this museum is very much interactive, visitors are encouraged to interact with the figures, pose with their idols and even take a seat with the news team (Anderson Cooper, Oprah Winfrey or Barbara Walters).
There is an interactive sports experience with your favorite sports heroes; a special section highlighting New York icons and films and even step into the "Scream" exhibit with infamous murderers and serial killers.
The museum includes a Marvel Superheroes Cinema 4D Experience and you can take a seat in the Oval Office as Barack Obama looks on. The museum is located at 234 West 42nd Street, between 7th and 8th Street, Times Square. Tickets are %15 cheaper when bought online and they can be bought at the door for $36 for adults and $29 for kids (4-12 years). For more information visit the NYC Madame Tussauds website.

Museum Tussands London
Madame Tussauds, the world's most famous wax museum can be visited in 15 capitals around the world. The "Madame" in question began her empire in Paris but soon set up shop in London, opening her first museum on Baker's Street in 1835. Since then the museum has focused on displaying expertly crafted life-size and life-like figures both from popular culture, history, famous political and cultural figures.
The Madame Tussauds London has 14 zones with more than 300 wax figures. There is an amusement-park type train ride, the Spirit of London Ride; the Marvel Super Heroes 4D movie as well as the figures which are constantly being created to keep up with the latest stars. You can see figures from the British Royal Family; Lady Gaga; One Direction; Amy Winehouse; Michel Jackson and many more sports heroes; historic cultural figures and even Bollywood stars.
There are a range of combo tickets, special deals and discount tickets (for booking early or booking online where you get 25% off) but the average price for tickets bought at the door on the day of your visit are £30 for adults, £25.8 for kids and £108 for a family ticket for four people. The museum is located on Marylebone Road two minutes from the Baker Street tube station. For more details visit the London Madame Tussauds website.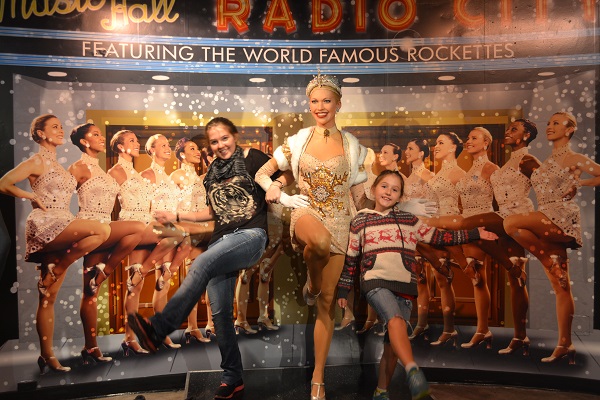 Madam Tussauds Sydney
Madam Tussauds also has a branch in beautiful Sydney, Australia. This is the Sydney branch of the internationally famous wax museum featuring famous celebrities, historic figures and stars life-size wax models. The museum features both international and Australian heroes in several categories: sport, music, history, leaders, culture, T.V., film and the A-List celebrity zone.
There are several interactive activities in the museum. In 20 minutes you can get a wax replica of your own hand made. You can get a professional photo taken of yourself with your favorite hero or take your own photos. Purchase a Celebrity Award with a personalized engraving. There are digital screens throughout the museum where you can test your general knowledge about Madame Tussauds and the famous celebrities. You can play Wii tennis with Lleyton Hewitt or play a hole in one game of golf with Greg Norman as well as other activities with different famous people. There are a number of props so that kids can dress up and pose with the wax figures in character. The whole attraction is geared towards interaction between the visitors and the wax figures and is very hands-on.
Open Hours -Daily 09:00-20:00
Prices -On the day tickets bought at the door: Adults AU$38; kids (4-15yrs) AU$ 24; family ticket AU$120 (2 adults and 2 kids or 1 adult and 3 kids) these are also the prices if you book a "Flexi 7 day ticket" and don't know which day of the week you will be arriving.
Online tickets: Adults U$26; kids AU$16.3; family ticket AU$75 
"See 5 for 3 Deal": See 5 attractions for the price of 3 (Madame Tussauds, SEA LIFE, Wild Life, Sydney Tower Eye, Manly SEA LIFE Sanctuary) Adults AU$63; kids AU$36; family AU$175. (Limited time offer).
Read More about NYC here
Home

›
USA

›
NYC

›
Madam Tussauds Wax Museum
---