Things to do in Sihanoukville with Kids

A Guide to Cambodia's Hidden Gem
Sihanoukville, or formerly known as Kampong Som, is a seaside town in the Southeast Asian country Cambodia. It boasts of white sand beaches and pristine waters, which largely remain undisturbed. Over the years, more and more tourists and locals visit Sihanoukville, the place being known as home to Cambodia's best beaches.
For a more enjoyable trip to Sihanoukville, here are some activities you could add to your list:


Beach hopping. Of course, you and your kids must not miss this one. Sihanoukville is known for its beaches and it would be ironic if you weren't going to see them. Hop from one beach to another by boat. Check out the feature each beach has. Some of these beaches are located along the coastline, while there are others that are located at the islands nearby. There are a lot of beach hopping packages that you could avail of at very affordable rates, so convenience is not a problem.
Water sports. You can go kayaking, windsurfing, or kitesurfing in Sihanoukville. If you're up for an adventure, try the more extreme water sports with your kids and make your day at the beach more exciting. If you want a more relaxing activity, you can rent a kayak instead. Aside from a few swimmers, the waters are usually not jam-packed. More than that, the winds are, more often than not, perfect and cooperative (except during late afternoons of a stormy season). This makes Sihanoukville a perfect avenue for water sports activities.
Snorkeling. If you are the type of family who does not want an extreme water sports activity, you can go snorkeling. A lot of tour companies offer snorkeling packages that include meals and at least 2 snorkeling spots. Your kids will surely enjoy the diverse marine life you will find in this place.
Fireworks display at Serendipity Beach. With fireworks being easily accessible to the locals in Sihanoukville, a fireworks display is not an unusual thing anymore. It even happens almost every night.
More Things to do with Kids in Sihanoukville
Wat Leu Temple. Let your children experience Khmer culture and customs. There are plenty of Buddhist temples all over Cambodia, and being able to visit one will make you and your children understand the Khmers' rich spiritual culture.
Khmer cookery class. Further enrich your experience and understanding of the Khmer culture by learning how to cook local food. For anybody who loves Southeast Asian cuisine, this is definitely a must-do. You will be taught by experienced chefs, and will be using authentic, local ingredients, and will get to bring home with you recipes that you can follow.
Ream National Park. Its diverse ecosystem is what makes it unique. Here, you will find different species of birds, mangroves, and plants, among others.  It is also home to a variety of endangered and threatened animals, and was in fact established to protect them.
Get a massage. Cambodia is also known for the spa and massage experience it offers. It is not only in Pub Street, Siem Reap that you get to have a good massage for a very affordable price, but also in Sihanoukville. Even your kids could get a massage. There are a lot of massage ladies going around the beach and offering their services. You can even get a foot massage while enjoying fruit shakes by the beach.
The Snake House. This is only recommended for families who are in it for the thrill. The Snake House is a restaurant located in the middle of a lush garden maze with a lot of terrariums containing exotic lizards and rare snakes
Stuff to do in Sihanoukville, Cambodia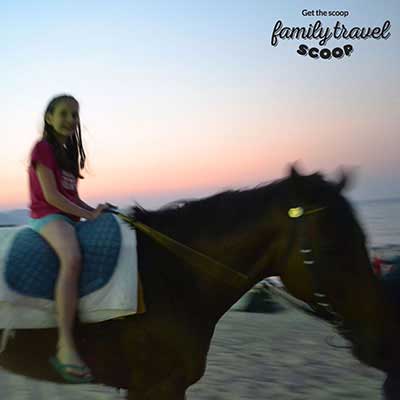 Horseback riding. Although a common activity in a lot of other countries around the world, horseback riding is made more special as you get to have either countryside rides, trail rides, or rides by the beach.
Kbal Chhay falls. Take a tuktuk and venture out of the city to see the falls. The best time to go here is during the wet season, where the water currents are strong, which makes the falls a beauty. There are picnic areas around the place, and even drink and food stands. A lot of local families come here to bond and spend some quality time.
Cambodian Children's Painting Project. CCPP is a non-governmental organization that sells art Cambodian children have made. Whatever the NGO gets from the fundraiser, they use to help these poor Cambodian children's families. Aside from this, these children get basic education, medical help, and painting materials. They are located at Serendipity Beach, which is accessible to tourists. You can visit this place and either buy a painting, donate, become a volunteer, or let your own children interact with the Cambodian children.

Yoga. Although kids at a young age will have a hard time doing this, you might want to try out yoga if your children are young teens. There are a lot of yoga classes offered in Sihanoukville. This experience will allow you to meditate and find your inner peace. After yoga, you will feel fuller and you will have a more positive outlook.
Fishing. Not all children have the patience to go fishing, but if you are the type of family who does not like to do strenuous activities, this is definitely for you. You can also do the fishing yourselves while your kids observe. The usual catch in Cambodia is either marlin or barracuda.
Starfish Bakery and Café. This is a non-governmental organization that hires disabled people. They sell freshly baked produce and coffee. The income of this NGO is used to develop healthcare and housing in the nearby local areas. 
Buggy tour. You and your kids can rent a buggy and drive off-road. You can go to a countryside with usually muddy tracks where you can enjoy an off-road adventure. Sometimes, sitting by the beach could bore you. The buggy tour is one of the activities that can take your boredom away.
Golden Lions roundabout. This in an iconic landmark in Sihanoukville, and you are almost sure you are not going to miss it. It is comprised of a lion and a lioness coated in gold paint. Stop by the roundabout for a photo opportunity. Or better yet, enjoy its view while eating at one of the restaurants nearby.
Mini golf. If you and your kids are having a lazy day, you might want to play golf at Mollie Golf Mini Golf. It is perfect for all ages, as it offers varying difficulty levels. It is an 18-hole mini putting course. What's better is that it will not cost you a lot to play 18 holes. They also have gardens around the golf course, and entrance to these gardens are free.
Shopping. You an buy anything in Sihanoukville. From fresh produce in the markets to swimwear and sarongs along the beach. You can also go to their weekend market or night market where you can buy souvenirs such as t-shirts, magnets, key chains, and several other trinkets.
Rent a bicycle. Go around the area or visit several beaches along the coastline through a bicycle. Since Sihanoukville is a little big for you to go on foot, you can rent a bike instead, and it will not even cost you a lot of money.