15 Best Things To Do In Varadero With Kids

2018 Cuba Family Travel Guide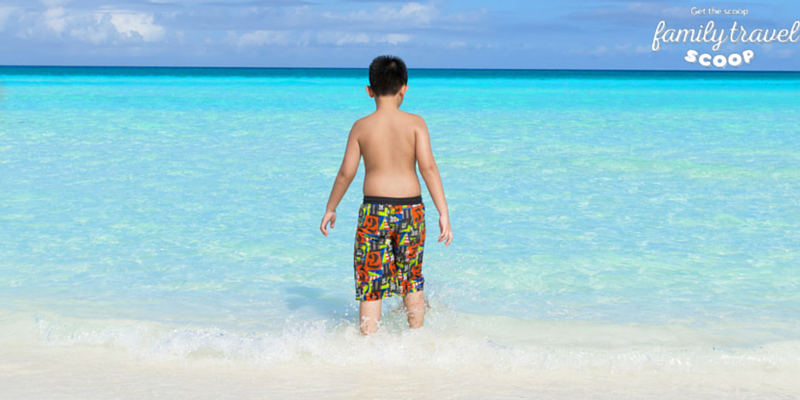 There are so many fun things to do in Varadero with kids! Cuba is an excellent family destination with beautiful beaches and all inclusive resorts. Babies will enjoy seeing the colorful birds at Josone Park, while toddlers will have a blast riding in a horse and buggy. Children will be fascinated snorkeling in the crystal blue waters. Teenagers will enjoy all the poolside activities at the resort.



Varadero Attractions For Kids


The beaches in Varadero are rated as some of the best in the world-they are definitely at the top of my list of beaches! They are generally quite calm and shallow so your toddlers can build sand castles in the white powdery sand and your babies will love dipping their feet in the ocean. Older kids can jump in the waves on the windy days. This is one of the few beaches where you won't need water shoes! But don't forget to pack the sunscreen, floaties and sand buckets. Spending the day at the beach will be one of your family's favorite things to do in Varadero.
Take the kids horseback riding through the countryside or for a ride along the beach. You will most likely be offered a tour through a vendor on the beach however for safety it is best to book this with a reputable tour company through your hotel.
Do a snorkeling excursion - children are fascinated with the colorful fish. You can easily book a boat tour from one of the beach vendors or book a full day catamaran tour with lunch included.
Be sure to try some of the Cuban food with the kids. Check out some of the local restaurants for fresh fish, rice and black beans and tropical fruit such as pineapple and papaya.
When the kids have tired of the pool and beach then head to Josone Park. There is free entry to this park and there are several restaurants, souvenir stands and a refreshment bar. There are lots of birds, chickens and even an ostrich. For a small fee the kids can ride a camel, play mini golf, rent a pedal boat or go for a ride on a children's train. There is a swing set to play on and lots of grassy areas for toddlers to run around in. They claim to make the best Pina Colada in Cuba-and I can attest it is pretty darn delicious! It is a must try, add it to your things to do in Varadero and you will not regret it!
Head to Plaza Americanas with the family to check out the mall. There are several souvenir shops, a grocery store, pharmacy, money exchange, calling center and restaurants. If you are tired of the hotel buffet head to Pizza Piazza (formerly Pizza Nova) on the 2nd floor for a meal. The bruschetta, pizza and chicken parmesan are delicious! The grocery store in the plaza is a great way to stock up on snacks for the kids. They do sell diapers and boxed milk, though I didn't see any baby food so be sure to bring some from home. They also have cheap floaties for the pool for sale here.
Do a day trip or overnight trip to Havana with the kids. You can book a night in a casa and stay in one of the beautiful colonial buildings. Most casas will rent out 2 rooms and will usually offer a delicious breakfast. There are lots of interesting things to do in Havana such as a visit to Callejon de Hamel where you can check out the colorful Afro Cuban street art. You can easily catch the viazul bus to Havana and explore the sites via taxi or horse and buggy. This was my family's favorites part of Cuba.

Cultural Activities + Word Searches + Colouring Pages + Fun Travel Quizzes & More!
More Fun things to do in Varadero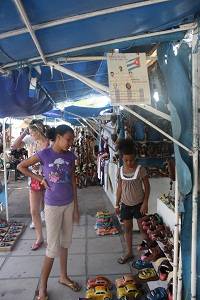 Head to the artisan market in Varadero to do some souvenir shopping. My teenagers loved bargaining for treasures such as jewelery, wooden boxes and other trinkets. There are adorable dresses for babies and some brightly painted toys for toddlers too. If you plan to visit Havana as well then hold off on purchasing paintings as the selection is much better there. The prices of souvenirs in Cuba are quite reasonable in comparison with other Caribbean islands.
Take a horse and buggy ride. Be sure to negotiate a reasonable rate for your family and go for a tour of the town or head to one of the local markets for some shopping.
Another fun way to get around is to take a Coco taxi. These are a Cuban version of a rickshaw. They are bright yellow coconut shaped vehicles that are pulled by a motorcycle. They have 3 seats so you may have to use a couple to transport the family. This is one of the unique things to do in Varadero with kids!
Another one of the interesting things to do in Varadero with kids is to do a day tour to Guama where you can visit a crocodile breeding farm and also a boat tour to see the native Cuban village. This tour may include snorkeling in the Bay of Pigs.
Beside Josone Park is a small amusement park with several rides and games. There are bumper cars, a carousel and some other kiddie rides. There is also a small roller coaster though it looked a bit rickety, so probably best to skip that one!
Teenagers will be stoked learning the salsa dance. Most Varadero resorts will offer this activity as well as Spanish lessons, bingo games, beach volleyball and more to keep families entertained.
Head to Delfinario to swim with the dolphins with the kids or watch the dolphin show. There is also a catamaran tour that offers a dolphin interaction available in an ocean enclosure-this is better suited for older kids.
Go for a spin in one of the classic cars. It is really pleasurable to explore Varadero with kids this way as the cars are very roomy. You may even be able to ride in a convertible!
Tell us all about the fun things to do in Varadero you tried out!

More Cuba with kids information!
---
Kid's  Guide

Kids learn about the culture, food, language of Cuba!

 Family Hotels

| | |
| --- | --- |
| Cuba Food | Havana with Kids |
---
Home

›
Cuba

›
Varadero