Blue River Resort
Costa Rica Hotels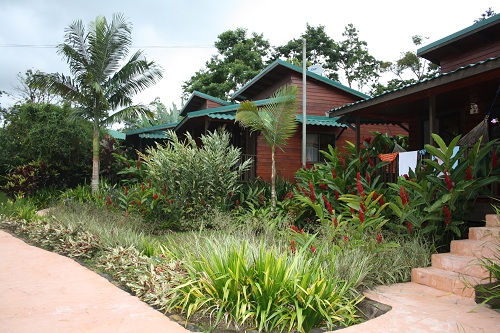 Our Blue River Resort adventure started with a 20km bumpy pothole filled ride up the mountain. It was well worth it-we enjoyed sweeping views of the mountains, farms and villages and the blue river. It certainly is picturesque! We even saw a tree filled with white birds along the way!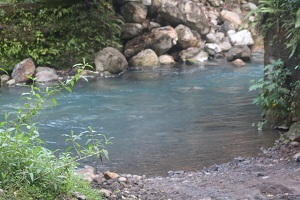 We were 2 families traveling together (one with a baby, me with 3 kids) and the Blue River Resort was a hit!
We stayed in gorgeous cabins side by side. The rooms are perfect for families with 2 double beds. They even called ahead to ask if we would like a playpen for the baby to sleep in! The rooms have air conditioning, satellite tv, mini fridges, coffee makers (with Costa Rican coffee packages!) and a safe. The bathrooms are huge! We loved the hammock on the balcony and the beautiful landscaped gardens in front.
Cultural Activities + Word Searches + Colouring Pages + Fun Travel Quizzes & More! 

Fantastic Stops Before the Blue River Resort
First stop was the hot springs! There are 4 hot springs to choose from (one closed each day) and a cold pool with a bullet slide. This was a definite hit with the kids! I enjoyed a mixed fruit daiquiri while soaking in the hot springs under the moonlight-paradise!!
We had a delicious dinner with fresh juice at the open air restaurant. Wi-fi is available here too. After dinner more hotsprings and more daiquiris for me!
The next morning we had the included buffet breakfast with fresh pineapple, papaya, rice and beans, eggs, pancakes and plantain along with fresh brewed Costa Rican coffee. Yumm!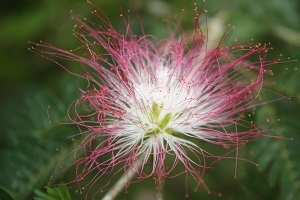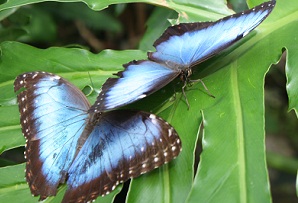 We had a quick dip in the hot springs and then headed for our guided tour of their Botanical Gardens. The tour is with a biologist and we had the resort manager to translate. These gardens are amazing! There is a 90 year old tree with a whole ecosystem growing on it, incredible flowers including one called the girlfriend lips and one called yesterday, today and tomorrow that changes from purple to white to a bud, all within 24 hours. There are lots of unusual plants, flowers and trees we had never seen!
There is a hummingbird garden where you can sit and watch the birds feed and see the colourful koi fish. The butterfly gardens have hundreds of blue morpho butterflies and other varieties. We have seen quite a few butterfly facilities and this one had by far the most butterflies! They even land on you! The baby loved it! A frog pond is opening soon which will have the famous blue jean frogs!
After this another dip in the hot springs and a visit to the mud baths! We had so much fun-I mean what kid doesn`t love covering themselves in mud! You start with a 20 minute sauna and then rub the volcanic mud (it is stinky!) all over. While it dries (about 20 minutes) you can enjoy the view of the Botanical Gardens around you. Then rinse off with a cold water shower. Our skin felt wonderful! After the cold shower it was back to the hot springs to warm up!
We had a great dinner-kids loved the pizza. It was huge! We enjoyed our last evening in the hot springs and wished we could have stayed longer. They offer lots of tours including hikes up the volcano (when not active!), horseback riding and tubing down the blue river! There is a state of the art gym, which my teenage son loved, and a spa too with all kinds of natural treatments.
We stopped for lots of photos on the way back down the mountain and wished we didn`t have to leave this part of Costa Rica! It is so much fun for the whole family!
Hotel Info:
Rincon de la Vieja, Guanacaste

---
More info to help you plan your family holiday in Costa Rica!
---
| | |
| --- | --- |
| Costa Rican Food | Guanacaste Fun |

| | |
| --- | --- |
| La Fortuna | Costa Rica with Kids |
Home

›
Costa Rica

›
Blue River Resort