Sri Lanka with Kids
Children are very important in the Sri Lankan culture and you will find kids are treated with respect and courtesy wherever you go. There is also plenty for the young ones to see and do especially if they enjoy the outdoors and nature.
Don't forget to check out these great Hotels in Sri Lanka.
Also don't miss out on the delicious cuisine of Sri Lanka!

1. Pinnawela Elephant Orphanage
First opened in 1975 the site is home to baby elephants who have been orphaned, it is the largest captive herd of elephants in the world. Kids can watch the babies getting washed and fed.
2. Sri Lanka National Zoo
A zoo is always a great place for kids and here they can see indigenous animals they may not have seen in other zoos before like the white tiger. You can also see a sea lion show and a dancing elephant show.
3. Dambulla Rock Temple
Kids will love the cave temple with its mystical frescoes and natural springs, weave them a tale of the history of the place and how monks stayed here 2000 years ago.
4. Tea Plantation
Let the young ones learn where tea comes from by seeing it with their own eyes. They will see the hand-picked leaves turned into the tea they are familiar with when they visit a Tea Plantation Factory.
5. Train Ride
Take a train ride through the hills near Columbus from Nuwera Eliya to Ella, the children can see the natural countryside and small villages pass by while experiencing a rural train ride. When the train stops at stations along the way vendors jump on board to sell snacks, fruit and drinks.
Get your Downloadable Sri Lanka Travel for Kids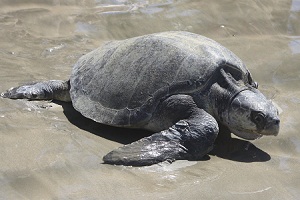 6. Air force Museum
The museum is on the Ratmalana Air Force base and you can see all manner of aircrafts from an Air Ceylon passenger plane to the modern fighter jets. There is a playground with airforce themed slides, a tea-room selling ice creams and on some Saturdays you can see the pilots taking the planes out for test flights.

7. Turtle Hatchery
In Kosgoda near Galle the hatchery protects and nurtures the turtles which are often victim to poachers looking for their eggs. Kids can see the creatures from egg to adult and all the stages in between.

8. Spice Garden Tour
Take a tour of a spice garden between Dumbulla and Kandy, the children can smell and taste flavors they know and others they have never experienced before. This is both educational and fascinating.

9. Beach
A trip to Sri Lanka would not be complete without a few hours spent on the beach and you have many to choose from. There are beaches where you can snorkel and safely let the kids play in the shallow water and others where the water is rougher like Tangalle beach. Negombo, Unwatuna, Lucky Tuna and Mirissa are beach resorts popular with families.

10. Wildlife National Parks
Take the kids to one of Sri Lanka's incredible park reserves there is Willpattu National Park with leopards, water buffalo and other wild life as well as wild jungles and peaceful lakes. There are also Minneriya National Reserve, Kaudulla National Reserve and Yale National Park.

More Travel Ideas

Home

›
Sri Lanka
Alison Lever and Helen Maffini
Copyright 2010-2013