10 Foods for Kids to Try in Sri Lanka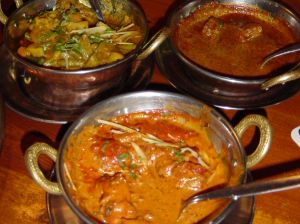 Exotic places and foods can be fascinating and an exciting part of travel for many adults. However, some palates are more delicate and prefer flavors and textures that are familiar.
For parents who are traveling overseas with their kids, finding the right foods that will sit well with the whole family can be a challenge.
Are you planning a visit to Sri Lanka? Known for their unique cuisine, adventurous eaters will feel at home. What about your children?
No need to worry, however, we have put together a useful food guide to take you and your kids through the culinary wonders of this beautiful island.
Here are the top ten foods you should try in Sri Lanka with your kids.
Don't miss out the interesting things to do and see as well!
Need a hotel in Sri Lanka-family freindly options are here: view now!

---
Cultural Activities + Word Searches + Colouring Pages + Fun Travel Quizzes & More!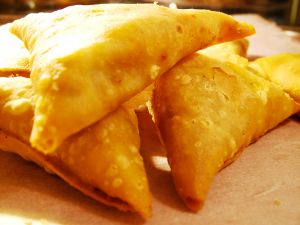 Sri Lanka Food For Kids

1. Egg Hoppers – A local favorite, this coconut milk pancake is cooked in a wok and then has a fried egg in the center. Not a bad way to start the day. Kids will love the familiar tastes and textures, while experiencing exotic hints of coconut.
2. Sri Lankan Samosas – You can find these fried pockets full of taste just about anywhere. There are usually two varieties to chose from; meat filled or vegetarian. A great snack or quick lunch that most kids will love.
3. Sri Lanka Fish Cutlet Balls – Pretty self explanatory, these flavorful treats are breaded and deep fried. If you and your family enjoy seafood, this is sure to be a hit!
4. Vegetarian Kottu – A very traditional and one of the more popular dishes, its made by shredding paratha bread and stir frying it with spices and vegetables. If you have a meat lover in the group, you can have kottu with your choice of protein- this dish have many different variations, so its all about your preferences.
5. Cheese Kottu – Take your usual kottu and amp it up a bit with a yellow curry and some cheese. This is the 'Big Mac' of Sri Lanka cuisine. Its not the healthiest, but it sure is tasty!
6. Deep Fried Chicken Fried Rice – Its simple but so good, even the fussiest child will like this quick meal.
7. Sri Lankan Chicken Curry – Everyone has their own way of making this home-cooked masterpiece, but it is one of the best dishes offered here in Sri Lanka. This local fare is packed with amazing flavor, it is definitely a must-try!
8. Candied Shrimp Curry – To satisfy the shrimp lover in your group, this is a tasty treat! Great as a snack or as part of your meal.
9. Brinjal Eggplant – Ok, this is for the daring eaters, those children who love to explore and try new things. Brinjal eggplant is not really a dish, but a side. Normally served with rice this eggplant is cooked in oil, sugar, salt and soy sauce until it caramelizes. It is delicious!
10. Pittu – You can't have a top 10 list without dessert, so, here it is! These funnel cakes are made with flour and coconut, steamed in bamboo (at least traditionally, modern methods have been employed in some establishments) then served with sweetened coconut milk. Yummy!
There you have it. The top 10 food for kids to try in Sri Lanka. Happy eating!
Home

›
Sri Lanka

›
Sri Lankan Food
---