Turkish Food For Kids

What to Eat in Turkey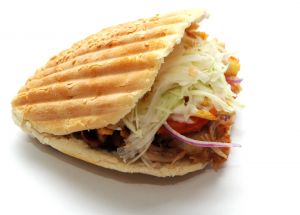 Check out these yummy Turkish food for kids to eat on your family vacation. Turkey is a food lovers paradise. You will find lots of street vendors, restaurants and cafes selling lots of tasty dishes. Your children will find lots of interesting things to eat on your holidays. Many restaurants serve mezze which is a variety of appetizers before the main meal. Order a selection for the kids to munch on. Kebabs and doners are a common fast food.
In Istanbul and the main tourist areas you will find the usual international fast food restaurants such as McDonalds and pizza. Why not try pide which is similar to pizza! It is a flat bread baked with various toppings.
A typical Turkish breakfast consists of cheese, tomato, olives, cucumber. cold meats and bread with butter and jam. Strong traditional Turkish tea is usually served. Many hotels include breakfast in your rate and may also include eggs.
Stop by a Turkish candy shop and your children will have a great time sampling the wonderful sweets. Turkish delights are of course the most famous!
Best Turkish Food For Kids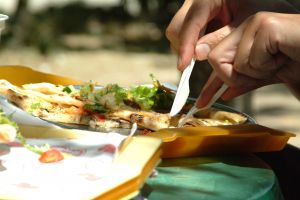 Pide is a Turkish pizza baked with a variety of ingredients including spicy sausage, cheese, egg, lamb, potatoes and herbs. One of the best Turkish foods for kids to eat.
Borek are small tasty pies filled with cheese, meats or fish. They can be baked or deep fried.
Fresh Fish is commonly served at the restaurants. It is often grilled and not usually deboned so take care if your children are eating it.
Mezze are Turkish appetizers. You will find many different types. These are great for kids as they can sample a range of different dishes. Hummus (chickpea dip), baba ganoush (eggplant & chickpea dip-my favorite!), stuffed vine leaves, salad (tomato, red onion, cucumber and peppers topped with feta cheese and lemon), white cheeses, sliced melon, and meatballs.
Kumpir are stuffed potatoes filled with butter and cheese. They can be topped with pickles, ketchup, vegetables, sausages or other meats. Kids will love this simple Turkish dish!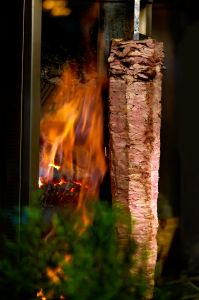 Doner is lamb (or other meats) roasted on a vertical spit kept moist with a tomato on top. It is sliced and then served on a pita as a sandwich with various toppings or on a bed of rice. This is a very common dish served in many fast food restaurants in Turkey. This is one of the yummy Turkish food for kids to try on your travels.
Gozleme is a kind of stuffed pancake. Pastry is rolled out filled and sealed then cooked on a griddle. Common stuffing include spinach and feta, egg, minced meat or potatoes. This is sometimes served as a mezze.
White beans are commonly served in Turkey. They may be part of a casserole, boiled with meat or served with a tomato sauce.
Kebabs are one of the best Turkish foods for kids to eat on your holidays. This is grilled minced meat or fish on a skewer. Usually served with a side of rice or potatoes.
Simit is a popular bread served often served at breakfast. It is a similar to a soft pretzel and is covered in sesame seeds.
Fresh Bread is a real treat in Turkey. You will find it served at most meals. Stop by a bakery and pick up a fresh loaf for your family. This is a great one for your picky eaters!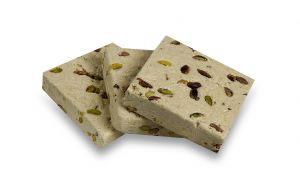 Turkish Delights are a sweet treat made of starch and sugar to form a gel (similar to the inside of a jelly bean). The candy is flavored with rosewater or lemon and dusted with powdered sugar. Dates, pistachios and other nuts are commonly added. You will find many vendors selling these-they make a great souvenir to bring back home!
Turkish Tea is very popular and you will see people drinking it day and night. Your children may like the apple tea-very refreshing.
Baklava is a filo pastry with nuts (usually pistachio) and honey! This flaky dessert is delicious! This is one of the best Turkish food for kids to sample.
Pistachios are grown in Turkey. Pick some up at the local market-makes a great snack for the kids. Try pistachio ice cream at one of the local spots!
More info to help you plan!
---
| | |
| --- | --- |
| Turkey with Kids | Istanbul Attractions |

| | |
| --- | --- |
| Marmaris Attractions | |
Home

›
Turkey

›
Turkish Food
---