Top 16 Things to Do In Geneva with Kids

2017 Family Travel Guide - Switzerland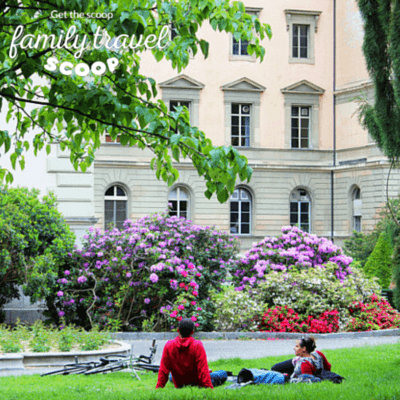 Looking for child-friendly things to do in Geneva? The glorious surroundings of Geneva, Switzerland offer endless parks, gardens and natural countryside to explore with your kids. Here are the top 10 things to do with your kids in Geneva, Switzerland.
Boat ride on the Lake -

Take the kids for a ride on the lake along the way they will see the Jet d'eau a giant spouting fountain (140 meters high), the promenades, parks, markets and beautiful countryside but the main attraction is the trip itself. Go for one of the paddle steamer ships, kids will love these old fashioned vessels or try one of the yellow Mouettes. The Mouettes are water taxis so the trips can take just 10 minutes. There are 2-hour tours and shorter ones but there is plenty of choice as to which tour and which boat you take.
 Aqua Parc-

Across the

lake

you will find this water park with both indoor and outdoor adventure slides and pools. The place is huge and also offers saunas, wave pool, lazy river, a pirate ship, baby pool, inner tube rides and

much much

more. You can get a combination train, boat and entrance ticket to the park.
Marionette Museum -

See more than 200 marionettes gathered from across the globe, 25 countries have contributed to the museum's collection. There is also a Theatre du Reve where kids are entertained with marionette shows.
Telepherique- 

On weekends in

Saleve

you can go for a

5-minute

journey up in a cable car. You can go up the full 3,600 feet mountain and meander along the paths at the top. The views below include Mont Blanc and the Alps. Mont Saleve is actually in France and is perfect for light hiking.
 Chocolate Factories -

Rohr, Auer, O'Saveurs and Mertel are three of the most mouth watering chocolate shops, take the kids on your own tour from

chocolate

shop to

chocolate

shop. You can also visit the Maison Cailler Chocolate Museum, the founder of Nestle. There is an interactive tour showing the chocolate making process and history.
Things to do in Geneva with Kids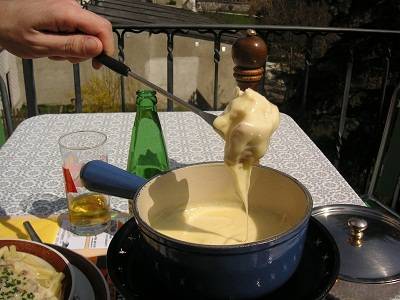 Try all the delicious Swiss food, like fondues and chocolate! Kids love the style of fondue and the variety of things to dip in!
Botanical Gardens -28 hectares are covered with 16,000 plant species from across the globe there is a rock garden, medicinal and useful plant garden, greenhouses and a garden of scent and touch. Kids will like the conser

vation animal park.
Stuff to do in Geneva with kids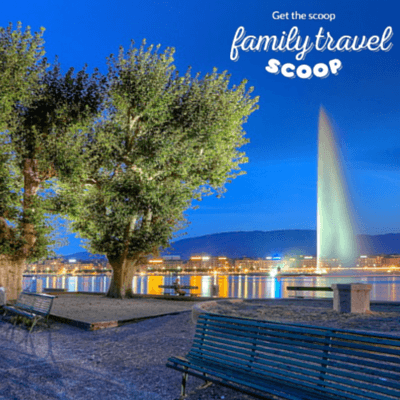 Bains Des Paquis - At these famous baths are facilities for swimming in the lake, diving, saunas, Turkish baths and recreational activities. The baths have been open since 1932 and you can find it in front of the Jet d'eau on the lake. Read more here!
Happyland - 

This is another kind of Water

Park

but it also combines out of water activities like a 3D simulator, bumper cars,

arial ride, a "helicopter" ride and other amusement park rides. The water park also has slides and pools although it is more like an amusement park where you get wet rather than a water park with rides! Read more here.
Forestland - 

Let kids run around and take part is activities like climbing trees, monkey bridges, forest jumping and a play area with inflatable jumping equipment. The outdoor and indoor activities test the kid's balance and bravery.
Enjoy your trip with these amazing things to do in Geneva!
See also Travel in Zurich, Switzerland with kids
Read about other European holidays.
Home

›
Switzerland

›
Geneva