TCK - Tips for Expat Life
Third Culture Kids and Living Overseas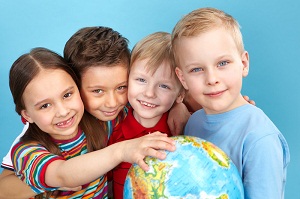 The number of third culture kids (TCKs) or global nomads is increasing by the minute. A lot more people are working abroad and adjust to this by moving their family around with them. This can be upsetting for children who have lived on the same street, or in the same town all of their lives, as they suddenly face upheaval and lose sense of who they are and where they fit in the scheme of things.
Children who are brought up outside of their natural environment are referred to as Third Culture Children, or Third Culture Kids (TCKs).
Adults adjust to new situations relatively quickly, we know that we have to make the best of whatever decisions we make and we plan and follow through on those plans almost religiously!
For children, it is not always so simple, as they leave their friends, teachers, even their grandparents behind and go into the big wide world with a lot of strange places and strangers' faces.
Learning to adapt is part of growing up, but for younger children it can pose a problem as it can undermine their learning and shatter their self-confidence, if only temporarily.
Teaching your child to see these experiences for what they are is not only liberating, but essential for their happiness and future learning ethos. As adults we accept that as long as we are with our loved ones, we can cope with anything; teaching this belief and mindset to a child is a step in the right direction if you are serious about moving overseas.
Resources and Books to help TCK's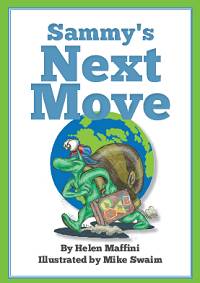 You might consider a fantastic new book, Sammy's Next Move, by Helen Maffini. This author has lived the third culture lifestyle and has moved around from country to country so has direct experience of this particular situation.
Helen has also co-written books on emotional intelligence, which is about teaching children to recognize and manage their emotions.
In this particular book the hero of the story, a snail called Sammy, travels around the world his parents and lives in different places. The book shows the challenges that Sammy is faced with on the way, but fortunately, Sammy carries his home with him. This relates very well to a child recognizing that home is where the heart is and ultimately, this is the lesson of the book.
If you are considering moving, whether it is just a few miles away or further afield - like overseas, you must buy this book for your child one as preparing them for an event like moving home makes it less stressful when it finally does happen. Visit Sammy's Next Move to see the book and the Sammy's Moving Travel Activity Pack available for download.
More Tips for Moving Overseas

Home

›
Moving Overseas

›
TCK