15 Things to Do In Scotland With Kids

2018 Scotland Family Travel Guide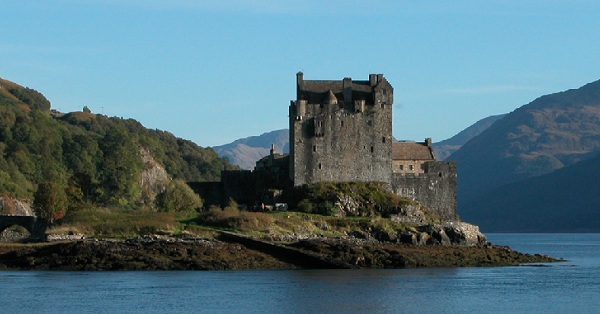 There are so many things to do in Scotland with kids, this list could go on forever.
In Scotland there are many zoos, farms, parks and wildlife reserves for nature and animal lovers; play centers; activity centers and soft play centers for those who need to burn off some steam; museums covering a wide range of topics that would interest kids and many castles and palaces in perfect condition.
Here is a short list of interesting ideas of things to do in Scotland with kids.
15 Family Attractions in Scotland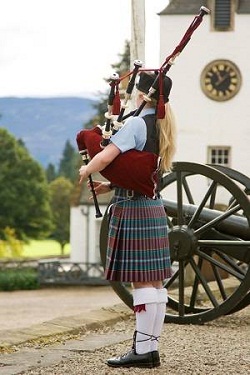 Harry Potter Stream Train

Otherwise called the Jacobite this steam engine takes an 84mile round trip journey through stunning countryside. This is the train company used in the Harry Potter movies and some of the carriages are the ones from the movie!
Get the train from Fort William which can be reached by train from Glasgow. The train runs twice a day leaving Fort William at 10:15 and 14:30. Tickets cost £32 (adults) and £18 (kids) return. Don;t miss this great this -it is one of the great things to do in Scotland. Read more.
Blair Drummond Safari and Adventure Park

This is an all day outing for all the family the site includes a wild animal reserve; amusement park-like rides and playground; boat trips; petting zoo; Lemur Land; Flying Fox; a sea lion show; bird of prey center; giant astraglide and pedal boats.
But the best thing about this attraction is that the after the entrance fee everything is included!
Adults - £14.50,  Children (3-14yrs)  - £11.50,  Senior Citizens - £11.75,  Students (ID required) - £12.80, Disabled (15+ yrs) - £7.25 (documented proof req),  Carer (accompanying a disabled person) - £7.25 (documented proof req),  Children 2yrs and under are free of charge.  Extra charge for Face Painting & the Fun Fair/Amusements.

The park is open from 10:00-17:30. Located an hour from Glasgow, junction 10 off the M9 highway.
Glasgow Science Center

The kids won't notice they're learning so much as the emphasis is on fun. There are endless interactive exhibits including getting up close and personal with creepy crawlies and doing experiments.
The museum holds special days like "meet the expert" when a scientist puts the young geniuses through their paces or the Little Explores Day especially for kids aged 3-5. 
Entrance is £9.95 adults) and £7.95 (kids and concessions) to visit the planetarium or IMAX science film add £2.5 and to see an IMAX feature film the entrance fee doubles. Open hours vary for the seasons but the center is closed on Mondays and Tuesdays and open 10:00-15:00 generally.

More Fun Things to do in Scotland with Kids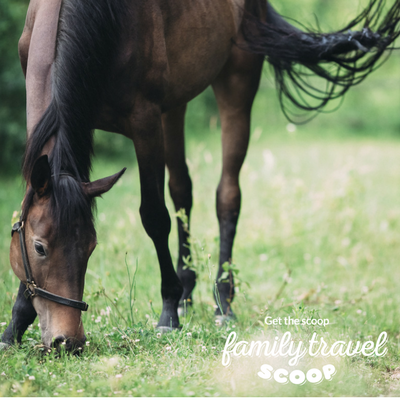 Museum of Childhood

A museum full of all the toys and distractions kids grew up with over the years.
There are tons of dolls of all sorts; puppet theatres; crafts; games; toy airplanes as well as all the paraphernalia that was used when raising kids "in the olden days!"
For example the things kids took to school like chalk slates, satchels and report cards.
The museum is free! Situated at 42 High Street Edinburgh it is open Monday to Saturday from 10:00-17:00 and on Sundays from 12:00-17:00. Check out the website for temporary collections.
Stuff to do in Scotland with Kids!
Scotland's Museum of Transport (Riverside Museum)

The exhibits include police cars, ambulances, fire engines, a bus, trams, subway cars, and even among the 3,000 exhibits there is the South African train. Kids can board some of the exhibits and "drive" for a bit.
There is also a ship "the tall ship Glenlee" where various activities are conducted for a fee. The Riverside Museum is located at 100 Pointhouse Place, Glasgow and is open Monday to Thursday and Saturdays from 10:00-17:00 and Fridays and Sundays from 11:00-17:00. Entrance is free except for the Tall Ship activities and parking will cost you £1 for 4 hours.
Mary King's Close

Voted the #1 thing to do in Scotland by Lonely Planet here actors dressed as Victorian characters guide you through undergrounds streets. 400 years ago these streets under the heart of Edinburgh were above ground.
The creepy warrens are full of tales, horrors and mysteries which your guide will divulge. The Close is open from November 1st to March 29th Sunday-Thursday from 10:00-17:00 and Friday and Saturday 10:00-21:00. March 30th-October 31st Monday-Sunday 09:30-23:00 and August 3rd-August 28th Monday-Sunday 09:30-23:00. Entrance is £12 (adults), £6.5 (kids), £10.5 (seniors and students). Kids under 5 yrs old are not allowed in. Find the site at Warriston's Close, High Street, Edinburgh. See the scary website.
Glamis Castle

This is an example of the many Scottish castles which are in excellent condition. Here the castle has been furnished in the period furniture including paintings on the walls, suits of armor and atmospheric lighting. This castle is the traditional scene where King Duncan was killed by Macbeth.
The castle is surrounded by beautiful grounds and landscaped gardens. In winter entrance is £7.5 (adults) and £6.5 (kids, students and seniors) in the summer admission is £9.75 (adults) and £9 (students and seniors) and £7.25 (kids), there is a family ticket for £28. The castle is open from 10:00-18:00 (March-October and 10:30-16:30 (November-December). Find the castle at Augus DD8 1RJ near Dundee or check out the website.
St. Andrews Treasure Trail

Take one of the trails which run 1.5-2 miles and take you past the most beautiful countryside and monuments in the area while you try to solve clues along the way leading you to the hidden treasure.
First you purchase a trail, download the guide and clues then go to the starting point and take your time following the clues.
Once you have solved the mystery you submit your answer online and can win £1,000! The trails have different themes like Murder Mystery, Treasure Hunt and Spy Mission. Participation is £5.99 per trail (not per person).
There are 800 of these trails in the UK but this one starts in St. Andrews, East Sands, Fife. Read more.
Mills Observatory

This is a free observatory with various displays on astronomic topics and a planitarium; it is open on weekday evenings from October to March depending on the weather from 16:00-22:00 and on weekends from 12:30-16:00. Find the observatory at Glamis Road, Balgay Park, Dundee. This is one of the fab things to do in Scotland!
Heads of Ayr Farm Park

This outdoor attraction has several sections: a water zone; Thrills and Spills with quad bikes, aerial slides and ringo sledging; Heads and Tails where kids meet farm animals, reindeers, otters and zebu cattle; fun and games where kids can jump, bounce and ride in bumper boats!
The site is open 10:00-17:00 everyday. Entrance costs £10 (adults); £8.5 (kids and concessions); £40 (families up to 5 people) and under 2yrs old go free. Located near Glasgow take the Alloway turn off of the M77.  

There are so many things to do in Scotland with your children you are sure to have a great time!
Read up on more of the UK & Ireland
---
---
Home

›
UK

›
Scotland