Irish Food For Kids
Best Dishes For Children To Sample in Ireland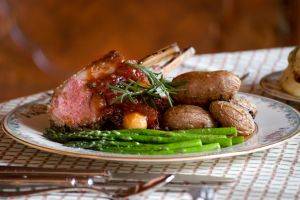 You will find plenty of Irish food for kids to sample on your holidays.
Irish food is your typical meat and potatoes cuisine, although fresh seafood is readily available.
The potato is well known to be part of the Irish cuisine and you will find it commonly served as a side dish, in stews, fried up for breakfast and at the local chipper. You can also find salads, rice and pasta on most menus.
There are restaurants serving international cuisine from around the world in the main cities. The usual fast food restaurants such as McDonalds and Burger King can be found here. You can try the Irish version by eating at a Supermac's.
Visiting a pub is one of the popular things to do in Ireland. You can bring children into pubs and enjoy a meal (not hanging out at the bar).
Children must be accompanied by a parent and must leave by 9 pm (10 pm in the summer months). So yes! You can enjoy a Guinness in a local pub on your family holidays!
---
Our Favorite Irish Food for Kids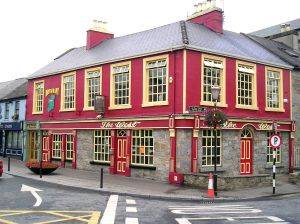 Lamb is a popular meat that is roasted for dinner and served with mint sauce, potatoes and vegetables.
Colcannon is one of the yummy Irish food for kids to try on your trip. This is mashed potatoes with a twist. The mashed potatoes are cooked with kale (or sometimes cabbage) and scallions and butter. It is often served with ham or bacon. There is even an Irish song about it!
Black Pudding is a sausage made from a mix of blood, onions, nutmeg and oatmeal or barley. This is commonly served for breakfast. This is an acquired taste and might not be a hit with the kids!! White pudding is a sausage made from pork, spices and oatmeal. Your family may enjoy this one more.
Start the day with a full Irish Breakfast. This usually consists of sausage, bacon, fired eggs, black and white pudding, tomatoes, fried potatoes and brown bread. (You can ask for the breakfast without the pudding if your kids are squeamish)
Seafood is commonly served in many restaurants (salmon & cod being the most popular). Seafood chowder is a creamy soup filled with vegetables and seafood.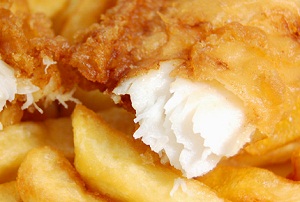 Fish n Chips is commonly served in the pubs and restaurants. Head to one of the local chipper and order up some takeaway. Head to one of the parks to enjoy a picnic lunch with the kids. Curry fries are also a tasty treat for the kids.
Boxty is one of the best Irish food for kids to try. It is a fried potato pancake made with finely grated potato.
Irish Stew is a hearty meal made with lamb, potatoes, carrots and onions. Great way to warm up on a cold rainy day.
Soda Bread is a traditional bread served in Ireland. It is made with buttermilk and baking soda instead of yeast.
Guinness is the famous beer of Ireland. This one is of course just for the parents. Enjoy this tangy dark dry stout at one of the local pubs.
---
UK Travel Articles You Might Enjoy

---
Share you Ireland Favorites on Facebook

Home

›
UK

›
Irish Food