Funhaven Ottawa
Fun things to do in Ottawa with kids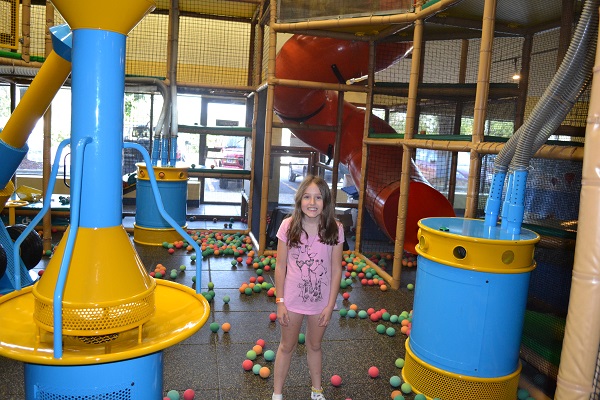 Funhaven Ottawa is one of the newest family attractions. There is something for everyone here including a baby and toddler area, bumper cars and climbing walls for the kids, an arcade for the teens and even a licensed restaurant for Mom & Dad. Excited screaming kids sound so much better with a lovely glass of wine in hand!


Babies and toddlers will love the toddler play area with loads of activities just for them.  There are musical instruments, computer games designed just for them, a touch and feel area and funny mirrors too! There is a mini play structure with slides to climb on and a toy kitchen too. They have thought of everything here including comfy chairs for mom and dad, cushioned floors and baby seats with lots of toys.

The jungle gym is perfect for the bigger kids. They can let off all their steam as they climb through the tunnels, slide down slides and manouver the obstacles, all while dodging the soft balls shot through canon blasters and sucked back up by vacuums.  You can join in the fun or sit back and relax in one of the chairs.

My children loved the laser frenzy where they raced against the clock to cross the room without touching the laser beams! A game of laser tag was also a hit.  Bumper cars, mini bowling and a 20 foot climbing wall are all part of the fun here!  The arcade games will keep kids of all ages entertained for hours with basketball games, video games, simulators and more!  They can exchange their tickets for prizes.




Take a break at the licensed restaurant inside and pick up a pizza for the kids and a glass of wine or beer for the adults.   Dessert is self serve frozen yogurt with loads of toppings to choose from.



Funhaven Ottawa Details
There are several packages available with access to the different attractions.  Visit the Fun Haven website for all the details!
Location: 1050 Baxter Road, Ottawa
More fun things to do in Ottawa with kids!

Ontario attractions here
Home

›
Canada

›
Ottawa

›
Funhaven Ottawa