The Village Coconut Island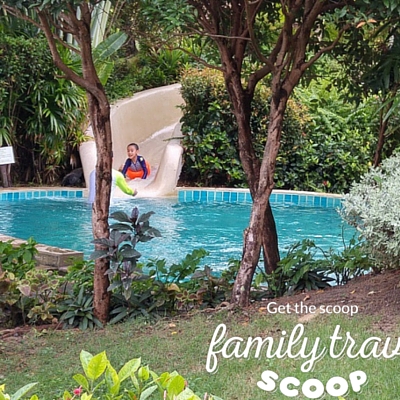 If you are looking for an idyllic location perfect for families, including large families, look no further than The Village, Coconut Island, located in Phuket.
I came across resort this by chance and what a gem of a find. At first, I was somewhat put off by the thought of needing to take a boat to an island but in fact, it is very convenient with the pier located only 40 minutes form the airport and a water taxi service that will whisk you to the island in 10-15 minutes.
Ideal for Families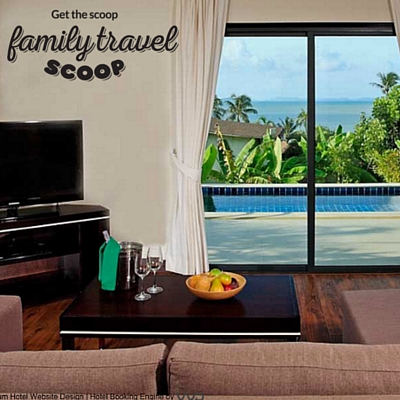 The beauty for families is the style of the accommodation, with different sized villas, many offering fully equipped kitchens which make it perfect for those with young children. Families can choose to cook themselves, buying supplies from the Cocomart store on the island which offers simple basics such as pasta. Many have their own pools and idyllic views of the ocean or the garden. The larger villas, with up to 4 rooms and en suite bathrooms can accommodate a number of families making them ideal for big families or a once-in-a-lifetime extended family vacation under one roof.
Parents can watch their children swim in the shallow pools to ensure their safety. The villas offer the seclusion of private accommodation whilst being in a resort with all the facilities you could need.
There is a large number of villas so if you don't want too walk too far, be sure to request one closer to the main areas such as the lobby and the restaurants.
Apart from the convenience of the accommodation, the surroundings are absolutely stunning. Set in lush gardens, the resort is peaceful and idyllic yet offers something for everyone whether it be relaxation, restoration or fun. For mums and dads, seeking well-earned time out, there is a luxury spa, lots of sport facilities and excellent genuine Thai-style beach massage.
Most impressive at The Village Coconut Island
Many of the water sports are free and the service at the counter is very impressive. Life jackets are available in sizes for small children and professional instruction provided at no charge. There's also a water slide and a kid's club.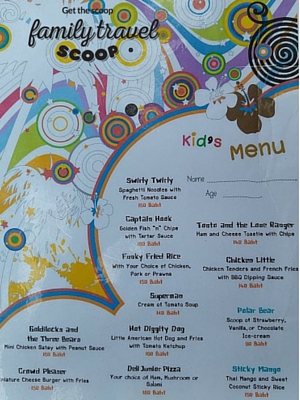 What most impressed me during our trip there was the food choice and quality. Served beautifully and at reasonable prices, the menu in the different restaurants offers something for everyone. There is a children's menu and children are well catered for with high chairs. We particularly enjoyed the wide range of beach snacks served in bamboo baskets and the pizza cooked straight from the pizza ovens!
We also happened to celebrate our sons' 21st birthday there and the chef made him a delicious cake.
If sightseeing is on your agenda, all the fun experiences of Phuket including a waterpark, shows and stunning water excursions, are accessed easily from a small boat ride and the concierge staff are very helpful.
The staff in general is friendly and ready to go the extra mile to meet your every need.
Another thing worthy of mention about this resort is the Wifi coverage which does not require sign in unlike in most resorts (due to it being for island guests only and non-guests being unable to board the boat service. For many, this offers convenience without the constant annoying time-out that occurs in other resorts.
I was very impressed with the overall facilities and will certainly be putting this on my travel agenda for future family holidays.
For booking and prices

Plan Your Family Holidays In Thailand Here!

---
---
Home

›
Thailand

›
Phuket

›
The Village Coconut Island