10 Things to Do in Malta with Kids

A European Jewel in the Mediterranean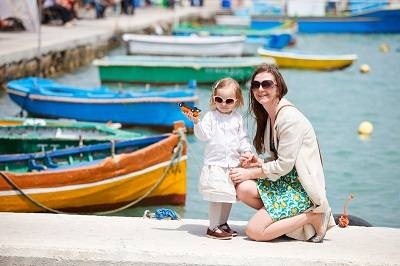 The most important part of planning a vacation is to ensure that your children are going to be enriched in culture meanwhile having the time of their lives!
The below attractions are impeccable options for your family if you are planning on spending your vacation in Malta.
Malta is full of new and exciting archaeological sites and interesting structures.

Not to mention that they are also world renowned for their beaches. Need a hotel? Check out this selection of our favorite family hotels! Read more!
Don't miss out on the delicious, traditional food in Malta! Read more here!

Cultural Activities + Word Searches + Colouring Pages + Fun Travel Quizzes & More! 

Attractions Kids will Love in Malta

Popeye Village -

With the abundance of activities including puppet shows, bouncy castles, fun fairs, and swimming pools, both old and young ones will be able to bask in the fun. As the original set for the 1980 play, Popeye Village provides individuals with the opportunity to play all day!
Horse Riding -

If you are looking for an athletic activity that will keep the children occupied, a horse riding adventure will surely do the trick. With the exhilarating views both you, your loved one, and your child(ren) will have the opportunity to enjoy a fun

horseback

riding adventure.
 Splash 'n' Fun -

As a water park, it is an inevitable hit for little ones of all different ages. Even for those who have the luxury of a pool at home, they still find that Splash 'n' Fun is one of the best water parks that they have ever visited.
Cultural Activities + Word Searches + Colouring Pages + Fun Travel Quizzes & More! 

 Go on a Coastal Drive -

Although driving may seem tedious to the parents, kids thoroughly enjoy scenic drives. Considering that Malta is located in the Mediterranean Sea, you can take your car and your family on a scenic drive right near the crystal blue water of the Mediterranean Sea.
Rocky and Sandy Beaches -

Many individuals believe that all beaches are sandy but in Malta with kids, you will be in for a surprise. Alongside their ever popular sandy beaches, you will also be able to experience their rocky beaches as well. This can prove to be an exciting venture for children because not only will they be seeing a brand new concept to

beaches

but they will be able to swim

within

crystal clear blue waters.
Limestone Buildings -

Although

architecture

may not seem interesting to many young ones, having the ability to take in brand new scenic views can prove to be extremely fascinating. With the ancient limestone

buildings

they will have the ability to learn about new structures that they would be otherwise unaccustomed to.
Qala tad-Dwejra -

Perfect for both the whole family, the sandy beaches of Qala tad-Dwejra provide individuals with the opportunity to indulge in the fun and sun meanwhile take in breathtaking views that are made for the movies.
Here are some extra pages on this site you might like:
Share your Malta Travel tips on Facebook

Home

›
Malta