FREE printable luggage tags for the kids when you sign up for our newsletter! Plus we share our best travel tips!
✕
Ireland Tourist Attractions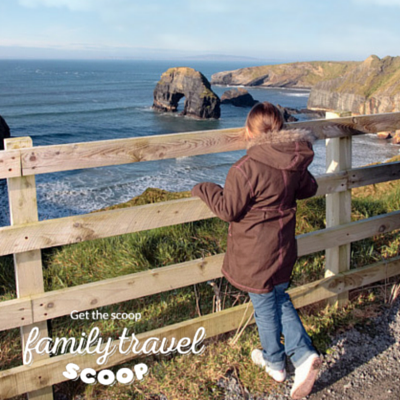 Ireland is a friendly country with dramatic coastlines, beautiful rolling green pastures and charming villages. If you are planning a vacation in Ireland you won't be disappointed! Our Ireland travel tips will help you plan a rewarding and unforgettable trip to the land of the Leprechauns! Read on so you don't miss any of the great Ireland tourist attractions!


Many families rent a car to explore the countryside and coastline of Ireland. Remember to stay on the left side and be ready for lots of roundabouts! You can do a loop around the lower half of this green country if you have a couple weeks for your trip. Stop and explore the small towns  and castles along the way. Camping is a popular choice in Ireland as well as the many Bed and Breakfasts.  Castles in Ireland are not to be missed, they are amazing! There are so many places to visit in Ireland, who could easily spend a month vacationing here!
Don't miss out on a visit to Dublin, this is an interesting town with lots to see and do.
Best Ireland Travel Tips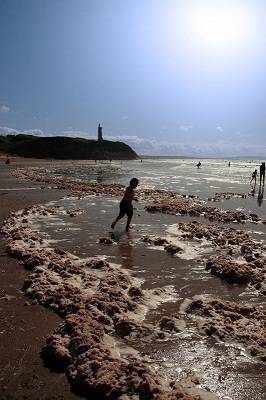 The weather in Ireland is mild with cool winters and warm summers. It does rain quite a bit and rarely snows. The rain is often only for a short period followed by lots of sun.

If you are traveling with a baby or toddler you will find it easy to navigate the sidewalks and roads with a stroller. Diapers can be purchased at the local pharmacies (though may be more expensive than you are used to).

Enjoy a meal at one of the local cafes when traveling here. The food is hearty and delicious. Your children will enjoy a traditional Irish stew, boxty, and a yummy full course breakfast to start the day.
Guinness is a real treat for the parents! This thick dark beer is Ireland's pride. You can enjoy it at one of the local pubs.
Children are generally welcome in the pubs in Ireland provided they are seated at a table and not at a bar. They must leave by 9pm (10pm in summer months).
---
Best Ireland Tourist Attractions-Things to do in Dublin with Kids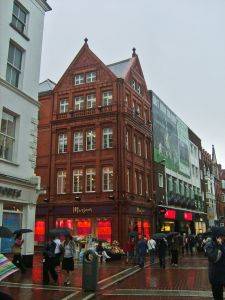 Dublin is the capital and largest city in Ireland. It is a great spot to visit. You will find plenty of child friendly activities for all ages. It is easy to navigate with plenty of attractions in Dublin -all within walking distance. You can use the hop on hop off bus tour to visit lots of sightseeing spots as well.

Babies and toddlers will love the Dublin Zoo. Children will enjoy the Viking museum and a bike ride through one of the parks. Teenagers will love hanging out at Temple Bar. This street is filled with Irish music, pubs, souvenir shops and street performers.

There are a range of accommodations available in Dublin City. Choose from cheap family rooms, charming suites in historic Georgian buildings or holiday apartments.

More Family Travel Info

Home

›
United Kingdom

›
Ireland
---