Travel with Kids and Create Great Memories!
Family Travel-We Share Our Best Tips!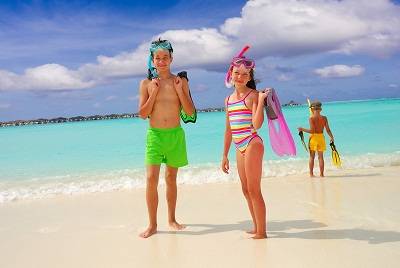 *
Best Family Hotels


*

Yummy Food


* Things To Do With Kids


*

Children's Travel Guides
Book your Hotel Here


*

Plus Much More!

Making Travel with Kids the best it can possibly be!

We share our family travel secrets to help you plan an unforgettable adventure ! Travel with kids and share the world with them!

---




Toronto Canada -  Our Featured Destination January 2015



Family Travel Planning takes time and resources!
Let us help you-we have found family-friendly hotels that accept families of upto 6 in one room, hotels with the best kid's clubs, sourced all the best attractions and things to do with kids in the major tourist cities around the world and prepared exciting travel packs to help your kids learn all about the culture of your destination on the plane ride over! All this and more!

Your Family Travel Bloggers

A little bit about us.....We are 2 sisters who love to travel with our kids! Between our two families we have visited 42 countries and lived in 12 different countries (and counting!) We definitely have a bad case of the 'travel bug'! We will help you find the best things to do, family friendly hotels and new foods for the kids to try! Happy Travels!!



Going to Disney?



Family Trip Ideas From Around the Globe!

ITALY

Ride a gondola, take part in Carnevale, eat pizza and gelato and visit the gladiators in Italy with kids. Viva Italia!


JAMAICA

White sandy beaches, crystal blue waters and delicious food await you on your family trip to Jamaica!
VIETNAM

Ride a junk boat in Halong Bay or explore the colorful markets of Hanoi when you visit Vietnam with kids.


ABU DHABI

Ride a camel, go to the beach and visit a falcon hospital! Enjoy a fabulous trip to Abu Dhabi, UAE. Visit out sister site Your Abu Dhabi Guide



Printable Children's Travel Guides

We specialize in children's travel guides!

We are passionate about educating kids about the places they are visiting, so their family holidays are more rewarding and meaningful.

Our printable journals showcase the food, culture, currency and language of your holiday destination.

Gordie Gibbon will be your children's travel guide!





Don't miss our on the great memories of a family trip! Whether you are going on a short jaunt or across the world- we will help you make your trip a success!

Check out resources for:
---
Last Updated:Jan 24, 2015 

---
Alison Lever and Helen Maffini
Copyright 2015