17 Best Things To Do In Sarapiqui With Kids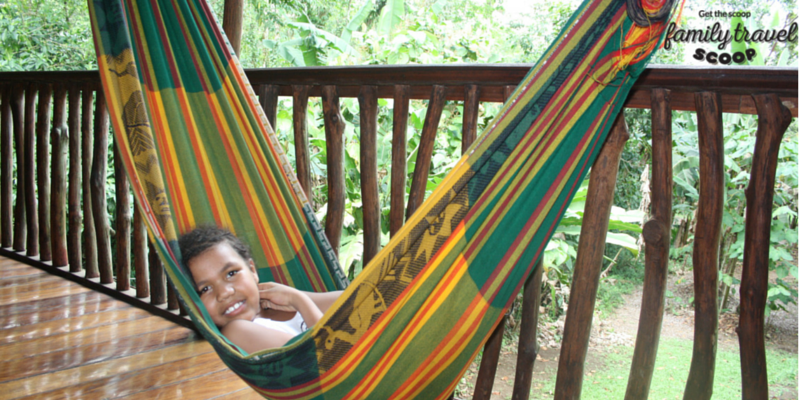 There are so many fun things to do in Sarapiqui! This part of Costa Rica is paradise with rain forests to explore, the Sarapiqui river to swim in, and beautiful scenery everywhere! This was one of my family's favorite parts of Costa Rica.
It probably will rain a bit when you are there so be sure to pack raincoats for everyone. Bring rainboots to explore the jungle. Long pants and mosquito repellent are a good idea too. Bring a disposable camera or old digital camera for your children. They will have fun taking loads of photos of all the flowers, plants, frogs, butterflies and monkeys you will see along the way.
Your children will love exploring the rainforest in search of all the jungle critters as well as zip lining. Your teenagers will be thrilled with white water rafting and tubing down the river. Toddlers will have fun seeing the wildlife at La Paz waterfalls and the aerial tram ride through the rain forest.
Our Top Picks of the Best Attractions and Things to do in Sarapiqui with the Family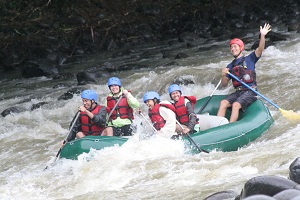 White water rafting on the Sarapiqui River is so much fun! The class II-III rapids are great for beginners. Your children will love paddling through the bumpy rapids and seeing the beautiful scenery along the way. This tour is for ages 9 and up. We originally didn't want to do this(we were chicken!), but we changed our minds after hearing great things about the tour. We were so glad we did it-one of the most exciting adventures of our Costa Rican family trip! If you have younger kids there is another tour available for kids as young as 6 on a calmer section of the river.


La Paz Waterfalls is another one of the fun things to do in Sarapiqui with kids. Hike through the rainforest and visit the 5 waterfalls, animal exhibits and bird aviary. Children will love seeing the monkeys, sloths, frogs, jaguars and butterflies. Don't miss out on the toucan feeding, hand-feeding hummingbirds and petting zoo.


Teenagers will have an exciting adventure rappelling down a river canyon. The guides will show your family how to use the equipment and will aid you in the descent down. Enjoy the magnificent views! For kids ages 12 and up.
Watch our video of Sarapiqui



A trek into the rainforest is one of the best things to do in Sarapiqui with kids. Be sure to have a guide so they can point out the blue jean frogs, howler monkeys, termite nests, Jesus Christ lizards, strangler trees and more! It is one of the coolest treasure hunts you can ever experience-you never know what creature you will come across! My kids and I loved exploring the rain forest.


Ziplining is a thrilling activity and one of the best things to do in Sarapiqui, Costa Rica with kids. There are several ziplining canopy tours available in the Sarapiqui area. Fly through the jungle from platform to platform. So much fun!! Ages 6 and up.


Take an open air Aerial Tram Ride in nearby Braulio Carrillo National Park with the kids. Glide through the trees and above the treetops. See the beautiful trees, flowers and plants of the rainforest. There is also a butterfly and frog garden and serpentarium. A great activity for young children!
Cultural Activities + Word Searches + Colouring Pages + Fun Travel Quizzes & More!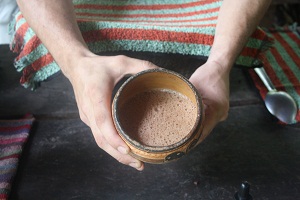 One of the best Sarapiqui tours for kids is the chocolate tour. Here your family will learn about the history of chocolate. The tour is hands on-your children can join in as your guide steps you through the process to make chocolate. Enjoy lots of tasty treats along the way and some yummy hot chocolate too. This is one of the must do activities and must be included in your list of things to in Sarapiqui!


Don't miss out on the evening bat tour. Half of the mammals found in Costa Rica are bats. Learn about these nocturnal mammals and see these creatures up close.


Check out the noisy jungle critters on a night hike at La Selva Biological Station. Children will have a great time seeing the shining eyes in the trees and learning all about the night life in the rainforest.
Linda Vista is one of the prettiest places I have ever seen. This local farm grows ornamental plants, pineapples and also has tilapia ponds. Children will enjoy fishing in the ponds and seeing the farm animals, colorful birds and flowers. After a tour of the farm you will enjoy a delicious local meal with fresh tilapia! Delicious. You can arrange a tour through Chilamate Rainforest Eco Retreat. This is a great tour for those traveling to Sarapiqui with toddlers and small children.


Don't miss out on sampling some delicious Costa Rican food for kids. Your kids will love eating all the fresh fruit including sweet pineapples and juicy watermelon. Gallo pinto (rice and black beans), fried plantain and arroz con pollo (chicken and rice) will soon be your family's favorites!


Enjoy a relaxing river boat tour along the Sarapiqui river. Your children will enjoy searching for toucans and other colorful birds along the river banks. You may also get a glimpse of monkeys, sloths and crocodiles! This is a great tour for small children and toddlers.
Another one of the fun things to do in Sarapiqui is to head to Lago Jalapa, which is Costa Rica's newest reserve. Hike through the rainforest with your guide and then enjoy a relaxing paddle around the lake. We saw blue morfal butterflies, lots of beautiful birds, a vine snake (non venomous-yay!), Jesus Christ lizards and bats. We also enjoyed a tasty local meal with chicken, black beans, rice, salads and fruits. You can book through Chilamate Rainforest Eco Retreat.


Enjoy horseback riding through the beautiful Costa Rican countryside. Ride these gentle horses across the fields and creeks and enjoy the views. You might even catch a glimpse of a monkey or toucan. For children ages 5 and up.


Snake Garden has venomous and non venomous snakes on display. The kids will love seeing the snakes and reptiles up close! There are also frogs and lizards to see as well. You can see the dreaded fer-de-lance snake here, Costa Rica's most venomous snake. This may be one of the most courageous things to do in Sarapiqui!
The kids will have fun on the Mi Cafecito coffee tour. Start off by visiting the farm where you learn how the coffee beans are grown. Next you tour the processing plant. Kids will like seeing how the organic fertilizer is made from the coffee bean shells and lots of worms! Enjoy a hike in the rainforest to see a gorgeous waterfall. Finish it all off with a typical Costa Rican snack and fresh brewed cup of coffee or juice for the kids. This is one of the most educational things to do in Sarapiqui with your children.


Go tubing on the river! This is a great tour for older kids and teenagers. You will float down the river on an inner-tube and enjoy the sights along the way. Safety equipment is provided and a guide will lead you down the river.
More info here:
---
| | |
| --- | --- |
| Sarapiqui Hotels | Manuel Antonio Fun |

| | |
| --- | --- |
| Costa Rica with Kids | Costa Rican Food |
---
Home

›
Costa Rica

›
Sarapiqui