Fun Things To Do In Marrakech with Kids

Best Attractions For Families Traveling to Morocco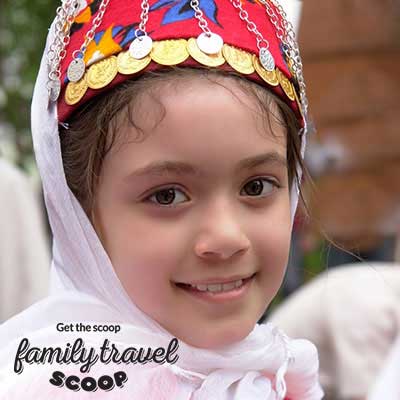 There are lots of fun things to do in Marrakech with kids (or Marrakesh as it is also known). This lively bustling town is full of fascinating alleys to explore.
A visit to the Jamaa el Fna square is a must do on your travel to Marrakech with children. Your teenagers will enjoy sand duning in the desert or exploring the souk. Your babies will be delighted with the interesting things to see-brightly colored pottery and camels in the square.
There are lots of different types of accommodations available for families in Marrakech. Stay in a traditional riad, at an all inclusive resort or a modern hotel with the kids. We have found the best Marrakech riads and family hotels for your travels.
The weather in Marrakesh is generally sunny all year round. The summer months can be very hot so be sure to stay in a hotel with a pool during those months! Also drink lots of bottled water. The winter months can be cool especially at night. Be sure to pack some sweaters!
17 Top Things To Do In Marrakech With Kids



Head to Jardin Majorelle with the kids. These beautiful gardens are a great way to spend an hour or two. My daughter loved checking out all the different types of cactus, playing with the cats and seeing the turtles in the ponds. There is also a small Islamic art museum on site.
One of the best things to do in Marrakech with kids is to head to the Jamaa el Fna square. This place is bustling with activity-food stalls, entertainers, vendors and restaurants. There are henna artists and acrobats.
Your toddlers will love running around Cyber Parc. This large park has water fountains and beautiful carved park benches. There are internet kiosks here-some designed especially for kids. Your children can play hide and seek amongst the olive trees and palm trees.
 Head to the Berber Cultural Center for an exciting Marrakech excursion with kids. The center is at the foothills of the Atlas mountains. Here your kids can experience a day in the life of the Berber people. Activities include milking goats, weaving rugs, cooking, harvesting and tea making contests. You can also go for a hike here. There are triple and quad rooms available if your family wants to stay overnight.
Chez Ali is a tourist trap but still one of the fun Marrakech attractions for kids. You will start with a typical Moroccan dinner of soup, lamb and couscous. The show consists of  belly dancers and various musicians. This is quite a late night-finishing around midnight so be sure the kids are ready to stay up late.
Sand duning  in a 4X4 vehicle is one of the fun things to do in Marrakech with kids. Buckle up as the driver lets some of the air out of the tires as you zip up and down the sand dunes. More fun than a roller coaster ride!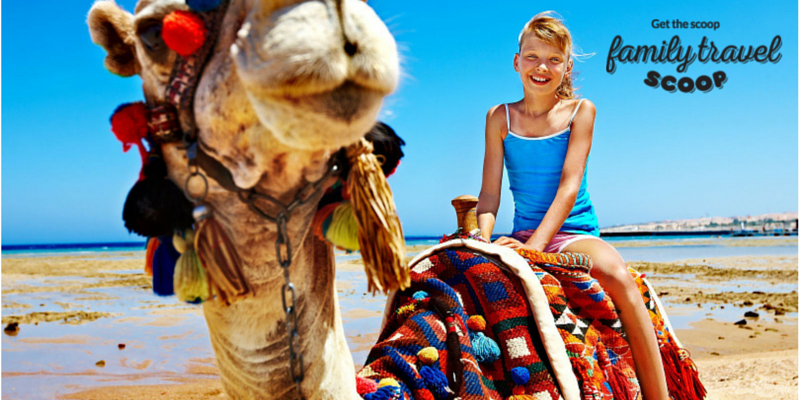 Get the kids a henna tattoo with a Moroccan design. The kids will need to be careful for a few minutes after the ink is applied to be sure they don't smudge it. It should last for a few days. Best to get this done at the end of your trip so they can show their friends. Avoid the henna sellers in the square as they sometime mix the ink with other things that can cause skin irritations.
Enjoy some freshly squeezed orange and tangerine juice at the local stalls in the vendor. Delicious juice! The vendors are quite charming-just be sure you get the right change back.
Teenagers will have a great time exploring the souks for the perfect souvenirs. Your kids will love the wooden snakes, jewelry, colorful blankets and bags. This was one of my favorite markets to visit. There are lots of beautiful pottery, silk goods, spices and lanterns. Some vendors are quite aggressive so be ready to barter! This is one of the best things to do in Marrakesh with kids.
Oasiria Water Park is one of the fun things to do in Marrakech with kids. Cool off in the lazy river or one of the pools. There are lots of water slides and a wave pool. Great for toddlers, kids and teenagers. The park is clean and well maintained.
Take an art class with the kids. They can have fun creating their own Moroccan ceramics on a spinning pottery wheel. Other workshops available include painting, mosaics and calligraphy.
A visit to Terres D'amanar is one of the best things to do in Marrakech with kids. There are lots of fun activities for children including an aerial park with zip lines, bmx bike track, camel rides and traditional Berber activities. Your whole family can even stay overnight is a traditional Berber tent. This eco-park is located about half an hour from Marrakech.
There are lots of tour companies that offer ATV rides in the desert sands. The kids will have a blast riding up and down the sand dunes on the back of one!
Take a day trip to Essaouira with kids. This sleepy fishing village is fun to explore. Wander around the walled Medina, check out the fisherman or do some shopping. There is a beach here though it tends to be quite windy-you can still watch the kitesurfers and windsurfers here.
Don't miss out on the delicious Moroccan food for kids. Tagines, couscous and harira will soon be your kids favorites. Be sure to try the sweet mint tea with some tasty cookies each afternoon.
Unfortunately there is plenty of cruelty and abuse towards animals in Marrakech and we can explain to our kids that is not that way to treat animals that you may see along the way. 

Learn more about things to do in Morocco with kids!

Home

›
Morocco

›
Marrakech