Whale Watching with Spirit of Gold Coast

There are plenty of things that we get to experience and events that we get to witness which change our lives. We get to have moments in life where we arrive at only one conclusion: how truly majestic life is. Most of these moments, of course, have something to do with nature and its wonderful creatures and creations. Only Mother Nature could make something so fascinating and life-changing. Only Mother Nature could make us see things from a lot of different perspectives and appreciate the beauty that there is in this world.
If you are planning on a trip to Gold Coast, Australia on winter, and are so eager to witness one of these wonderful moments, it is highly recommended that you include whale watching with Spirit of Gold Coast in your itinerary. Your experience of the majestic creatures of the sea will surely leave you speechless, all thanks to Mother Nature. Annually, the gentle giants of the sea, known as the majestic Humpback Whales, migrate. Observe them in their natural habitat. Watch them do acrobatic displays choreographed by only them and nature, without any human intervention. You will get to see the whales do tail and chin slaps, muggings, and spy hopping, among many other acrobatic moves.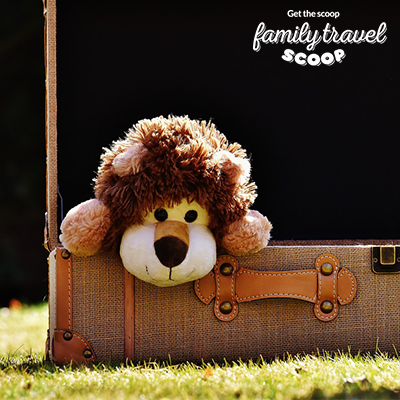 Spirit suggests that the best times to go whale watching are between the months of June and early November. At the beginning of the season, you will witness the whales move to warmer waters to mate and give birth. At the end of the season, you will see the whales come back to the south with their newborn calves. Because of this and because there is no human intervention as to their acrobatic shows, no two whale watching experiences are ever the same. Each is its own. 
With Spirit of Gold Coast, you will see these creatures showcase their being fascinating right in front of your very eyes. What makes the experience better is that you get to witness all of these with the Gold Coast skyline as your background. For sure, this is one activity that will take your breath away.
There are plenty of reasons why Spirit is the company to partner with in this activity. First, it has 99% success rate in finding whales. It has also passed the test of time, as it has been in the business for over 20 years. With that, you can say that Spirit is a company of whale watching experts. More than that, they have a money-back guarantee policy. This simply means that if you do not see any whales, they will return your money.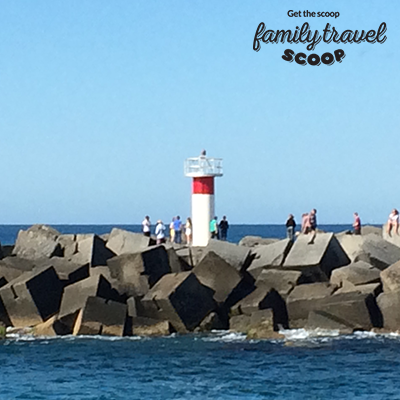 Spirit also has a custom-built vessel, which means that the boats it uses are all specially made for whale watching cruises. Of course, maximum comfort of its clients is its top priority too. Moreover, its vessels have upper and lower decks, which means more viewing decks. You do not have to worry about missing the show due to lack of space or viewing decks. Clean toilets are also available onboard. The staff are very friendly, professional, and are undoubtedly experts in their jobs. There are also professional photographers onboard in case you are worried about not being able to capture the special moment using your own camera.
Spirit's vision is to be the most favoured and respected whale watching business on the Gold Coast through outstanding, vibrant, caring and knowledgeable crew. Its mission is to promote awareness of whale watching on the Gold Coast and provide Spirit guests with a unique customer service whilst experiencing the majestic humpbacks on their annual migration. In line with this, Spirit makes sure that its guests are safe and sound, since safety is top priority. This is why on its Facebook page, constant updates regarding the weather conditions are given so as to inform the public whether or not whale watching cruises of the day will push through or cancel.
Spirit's values are: Service – Providing excellence in customer service before, during and after the trip to exceed customer expectation and enhance the level of satisfaction; People – Building solid relationships with people and sharing our experience, knowledge and passion with them; Informative – Building awareness of Mother Nature and the Humpback whales with professional and detailed commentaries, booklets and online posts; Respect – Embracing diverse cultures, communities and points of view with professionalism and dignity. Integrity – Being trustworthy and honourable towards our team and passengers. Teamwork – Believing the best solutions and results come from working together as a team.
The company boasts of being the only company to sight Migaloo the white whale for three consecutive years starting 2003. In Spirit's website is a section dedicated solely for Migaloo. It also links you to the website which provides for more information about Migaloo and aims for awareness of Migaloo's existence, an unusual element of nature.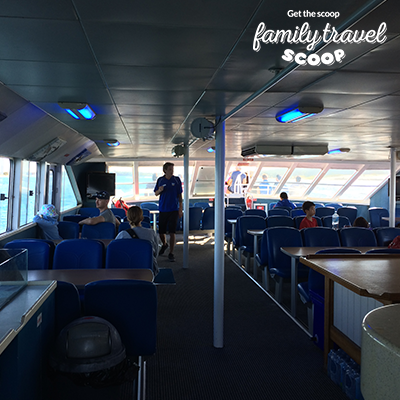 Tickets usually cost $99 for adults, $59 for children, $236 for a family of four- two adults and two children, and $79 for senior citizens and students. It includes a 2.5 hour whale watching cruise, complimentary morning tea upon arrival, 24-meter power Catamaran, 360 degree views and fully licensed bar, professional crew with detailed commentary, and money-back guaranty.
What makes this experience even more worth your time, effort, and money is that it whale watching could help you save these gentle giants. To be able to see something this majestic, it is not surprising that you will be humbled and see things on an entirely different light. You will be able to appreciate Mother Nature and its elements so much so that you want to take care of them. You will become more aware of the garbage that you throw in the waters, of the food that you eat, of the amount of waste that you produce each year. You will become more conscious of the decisions that you make. You will constantly ask whether or not your act will affect the environment to its detriment. Most of all, you will start loving these gentle giants, Mother Nature, and all its other elements.
Home

›
Australia Gold Coast

›
Spirit of Gold Coast Whale Watching