Cruise Packing List
What to Bring on your Vacation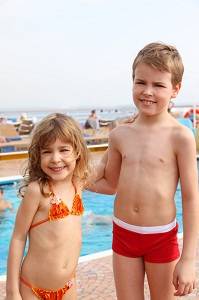 When you are embarking on a cruise, you need to be well prepared in advance. Cruise ships are like miniature cities now, with all the facilities you could ever need on board.
Many of the items that you will need to pack for a cruise can be sourced much more cheaply closer to home. However, if you make a cruise packing list in advance, it will make the entire holiday so much more enjoyable.
We have included the basics and other extras you might want to consider here!

Essentials
You won't get far without your travel documents, wallet and paperwork, so check what information is required before you travel. You might want to take your driving license along too, in case you want to rent a car on one of the islands you visit. Take any medical insurance cards and vaccination certificates if required. If you do need regular medications, you might need a doctor's note to enable you to carry these on board – so be prepared. Remember to add sun screen while you're packing for your cruise.
Don't forget to pack your sunglasses, reading material and guidebooks or phrase books for the places you are traveling to. Don't forget your glasses or contact lenses and cleaning fluid if you need these. Toiletries, including any razors, manicure kits and hair dryer are also essential when packing for a cruise.
Electronics
I often complain that my teenagers are joined at the hip to their mobile phones, but I am no different! The phone charger is one of the last things I pack and I generally keep this in my laptop bag together with the rest of my technology. You will want photos of your trip, so don't forget your camera and an mp3 player can drown out the loudest snores on the plane! You might want to pack a set of binoculars for your cruise too, so you can look out for local marine life and perhaps some of the local birds.
Other Useful Items
If you plan to leave the facilities on board the ship, you are going to have to pack a tote bag for your cruise. I keep a sewing kit in my suitcase from one year to the next, so I know it is there. A pack of playing cards can alleviate some of the boredom while traveling, so be sure to pack these in your case too. A small umbrella can also prove very handy while on shore. Duplicate name tags can also be useful too. A travel-size bottle of washing detergent is easy to carry for those little emergencies.

Clothes
You never know exactly what you are going to need, but a good selection from your wardrobe should prove most effective if you remember to pack that formal gown too, and don't forget to pack those all-important accessories.
Please also see of list of cruises tailored for single parents.

Home

›
Best Cruises

›
Cruise Packing List