FREE printable luggage tags for the kids when you sign up for our newsletter! Plus we share our best travel tips!
✕
Must Haves

Don't leave home without it! 
What you MUST bring with you on every family trip!

Most things can be purchased abroad if you forget them at home, and many of these can be too. So if you forget to pack them, it's not the end of the world. But who wants to spend time shopping for a flashlight in Paris? Taking these along will help you look good, streamline your travel and keep you and your family safe. They'll also help you handle bumps and bruises along the way, all the while making sure you have everything you need to maintain your health and give you strength for your journey. I never leave home without these must-haves.
KEEP IN YOUR CARRYON
Water bottle
First-aid kit
Great things to include––anti-itch cream, Band-Aids, hand sanitizer, motion sickness medicine, Neosporin, tweezers, thermometer, tummy ache medicine, Q-tips, Probiotics, vitamins, Leukotape (to prevent blisters), ear plugs
Dream Water
For long flights, these little shots of melatonin, jet-lag busters will see to it you get to your destination rested.
Noise-canceling head phones - The answer to crying babies and loud airplanes. Arrive at your destination more relaxed because you haven't had to endure the usual drone of an airplane cabin. It's hard enough to talk, let alone sleep in the noise. Besides hindering you from being able to catch a good night's sleep, the constant exposure to the annoying sound can cause stress. Seek sanctuary in the relative silence of your head phones.
Favorite teas - This is my favorite thing to pack. They help me feel instantly at home wherever I am in the world. Maybe I'm a tea snob, but planes are notorious for having very limited selections. My go-to, stress reliever is Camomile Lavender or Ginger. And I always throw bags of these in my carry on luggage. They hardly weigh more than a feather. On the plane I just order a hot water and have an instant moment of peace and tranquility that costs nearly nothing.
Wallet with compartments for different currency - Keeping your currency organized for your destination countries and storing your home currency is a great way to feel secure on your journey.
Coin purse - International coins can be worth a lot of money. I bought a heart-shaped coin purse to corral all my coins. I spend them first before I reach for my paper currency. It helps keep the weight down in my purse or backpack and also keeps track of the coins I like to keep for souvenirs.
Antibacterial lotions/wipes me days don't give you that many opportunities to wash your hands.  Wipes are great for wiping down surfaces on the airplane before your trip and also for those messy unexpected moments.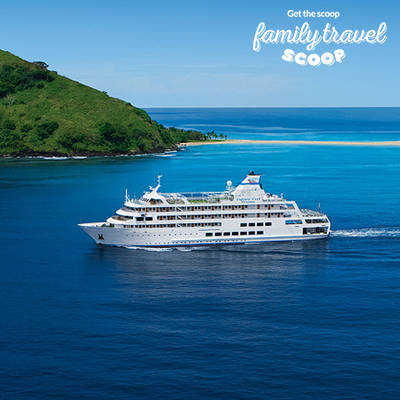 Tampons/Diva Cup 

I once had to draw a picture of a tampon in Indonesia at a pharmacy in order to buy them, only to discover they aren't sold widely or not at all in many countries. Do yourself a favor and skip the worst game of Pictionary you'll ever play. When you do find them they cost a fortune, so save money by bringing what you and your daughters will need.



Inflatable neck cushion and foot rest Inflatable neck cushions are one of my all time favorite travel items. They are every bit as comfortable as the stuffed kind, take up a lot less space and weigh nothing. I also use a blow up foot rest too because I find that raising my feet just a little bit increases my comfort when riding in those super-comfortable economy airplane seats.
Sleep mask Before trying one, I kind of dissed sleeping masks as the diva travel accessories. But, I swear by my sleep mask. You never know when you'll need to sleep only to discover some strange light blaring right in your cabin or tepee. Sleep masks don't cost much, weigh practically nothing and have contributed to giving me some of the best sleep on my travels, no matter where I lay my head in the world.
Camera/video camera I have used my phone as a camera and video camera to save weight and space.
Snacks You will be stuck somewhere hungry, with no way to buy food. Be prepared and have your family's favorite snacks on hand. A few granola bars for each person is enough of a backup. If you have someone in the family that's super picky be sure to have their favorites.
Map/GPS I make it a habit of carrying a folding map of my destinations in addition to the digital kind. There's something great about having the map all spread out in front of the family. 
If not a laptop, a smartphone If weight or security is an issue, leave the laptop at home. I once walked through Spain using my smartphone as my laptop. I connected a lightweight bluetooth keyboard to my smartphone to make correspondence and writing easy.
Batteries and chargers An external battery is a great idea just in case your phone dies on the road with no way to charge it. Solar-powered batteries come in handy when going remote.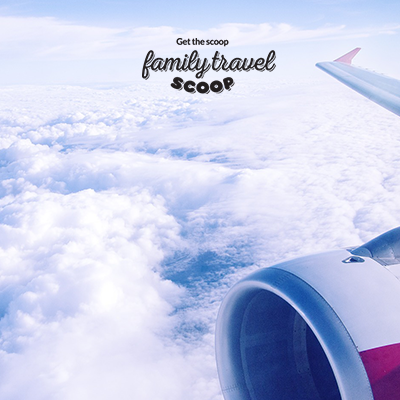 Medicines
Entertainment––books, cards, toys
Travel documents
Passports, health insurance cards, AAA card, drivers license
Personal hygiene Things to include––toothpaste, tooth brush, deodorant, nail file, nail clippers, razor, dental floss, shampoo, conditioner, detergent travel packs, chapstick
A change of clothes
Flashlight / headlamp
Travel journal & pen
Travel Kleenex
Umbrella
Sweater, even when traveling to the tropics - Good to have a way to warm up in case you catch a chill on the airplane or in air-conditioned spaces that are so cold you would think you were in Antarctica.
FOR YOUR DESTINATION
Portable bluetooth speaker These turn any hotel room, camp site, or picnic on the beach into an instant party. Some are super small, super rugged and easy to pack. Throw one in your bag, you'll be happy you did.
Worldwide power adapter I never take mine it out of my bag that way its always with me. I love the universal feature because I don't have a bunch of electrical connectors I have to keep track of.
Swiss Army Knife It slices, dices, opens, pries, snips and tweezes things you never thought you'd have to. Hands down one of the top five things to bring on a trip. Not bad for opening wine bottles too.
Travel candle Another way I spoil myself on my journey. They are sold in flat round tins for easy packing. Simply unscrew and light. A nice way to add a little piece of home to a hotel room, or lit the candle while having a bath. Another peaceful moment that weighs next to nothing.
Sunscreen
Flip-flops, even in the winter
Hat/beanie
Scarf I can't tell you how often I've used my scarf in drafty situations in warm climates. 
Sarong The most versatile, and fun, pieces of clothing I take on a trips. They are a favorite souvenir of mine. A sarong can be turned into a skirt or a dress. I've used one as a beach cover up and as a wrap after I've taken a shower. Don't leave home without yours.
Got a baby on board? See Complete packing list for babies. That should do it! Here's to arriving rested and raring to go on your next adventure.
Home

›
Family Travel Tips

›
Travel Musts Have's