Travel Apps

1. Tripadvisor: this travel app's main selling point is its collection of customer reviews, which is over 200 million. Its coverage is not only limited to hotels and resorts, but you can also check out reviews for different modes of transportation, restaurants, hostels, airlines, attractions, and a whole lot more. It is one of the most popular travel apps in the world.
2. Accuweather: this will help you keep track of the weather wherever you go. It is important for you know have a heads up of what the weather will be before you head to your destination. It will help you prepare for the things that you need to bring and dress appropriately. The weather plays an important part in your trip as it can either be a warning for you to change your plans or a go signal for you to push through with your itinerary for the day.
3. Google Translate: of course, it's not as if you know the language of every place you go to. In your lifetime and in your series of adventures, there is very high probability that you will end up in a place where the language spoken is so alien to you. This app serves as your personal and portable translator. It knows over 90 languages, so you can go around the world without worrying too much about getting lost or asking for directions.
4. Uber: some countries or localities have very complicated transport systems or limited transportation options. At one point in your travels, you will experience getting tired of having to commute and walk to the train or bus station. Your solution to this is Uber. This is available in a lot of cities and countries around the world. More than that, it is actually one of the cheapest means to go around a place. You also get to sit comfortably in an air-conditioned car as if it were your own and as if you had your own chauffer.
5. Waze: this is your handy map. Waze could get you around places in the fastest way possible. This app has the capacity to find the best route for you. It can look for alternate routes and even provide you with options. It is also updated, so it gives you warnings whenever there are road blockages, closed roads, ongoing constructions, and the like. You can also add stopovers for your journey, and even look for the nearest gas stations, convenience stores, among others.
6. XE Currency: this app is the most commonly used currency conversion map around the world. You can track multiple currencies, and you do not need to have internet all the time to be able to use this app. What makes it stand out from the other currency conversion apps is that you can type in the exchange rate being offered to you, and it will tell you how much money you will lose or gain by changing money at the said rate.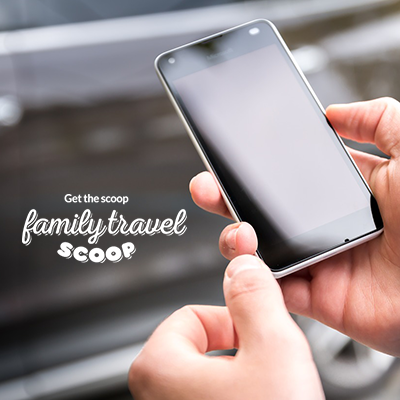 7. Viber: this app is one of the best ways to stay connected to home. When you travel, you'd want to make calls and exchange texts with people you left at home or at work. Viber makes it easier for you to communicate. You can also send photos, have video calls, and send files through this app.
8. Kindle: you don't have to feel bored waiting for your flight at the airport or while on the plane, bus, train travelling to another place. With Kindle, you can read books for free. You can even check out audio files if reading is to strenuous for you. This app is perfect for people who cannot wait without doing anything. Kindle is the perfect app for you to stay entertained.
9. Wi-Fi Finder: use this app to search for places where you can have free wi-fi access. In whatever country you will go to around the world, this app will not disappoint you.
10. TripIt: this app does all the compilation and consolidation for you. It pulls together all your booking confirmations for hotels, flights, car rentals and converts it into a single itinerary. All you have to do is forward the confirmation emails to the app, and it will do the job for you.
11. App in the Air: it is a flight tracking map that has one of the best, if not the best, coverage of airlines and airports. It also updates you of your flight status.
12. Livetrekker: this app serves as your trip journal. It keeps track of your itineraries and your activities for the day. It is an interactive map where a red line traces the routes you have taken. You can add photos, videos, and audio files. This creates a multimedia diary.
13. SkysScanner: this is one of the most famous apps where you can find cheap flights through different airlines. It screens for you the best flight deals for almost every destination around the world. It is user-friendly and simple.
14. Agoda: this app will help you find hotels at almost every part of the world. Not only will it help you find hotels, but it will also sort out for you your best options. You can filter your searches as to the price, the ratings, or the services provided by the hotel.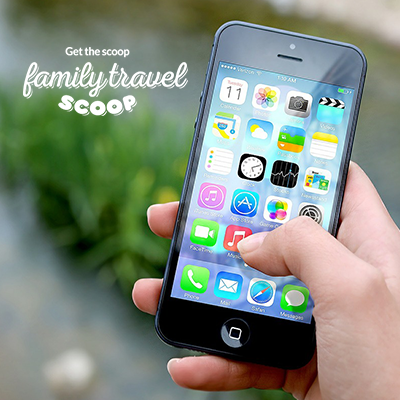 15. Airbnb: if you are trying to save and you want to experience being a local in one place, you should definitely try Airbnb. This app allows you to find host families in a locality. You get to save a huge chunk of your travel money by staying at a local's home. This app will help you with saving and with getting authentic experience.
16. hotel tonight: this app will best help you with your last minute deals. You never know what could happen in the course of your trip. Your flight might get delayed, or your original hotel booking might not have gone through. This app will save you.
17. Citymapper: this is one of the best apps to find and utilize public transportation in almost any city in the world. It offers you the fastest way to arrive at your destination.
18. mPassport: this app will find you the local brand of the medicine that you need. No need to worry if you get sick somewhere far from home. You will be able to buy medicine, thanks to this app. This will also help you find a doctor and see their appointment schedules.
19. Foursquare: discover the best places to eat, have a drink, party at night. If you are at a place that you've never been to before, this is the best app that could help you figure out how to keep yourself entertained.
20. Soulver: this app keeps track of your spending and makes sure that you do not run out of money until your last day at a new place.