Trad on the Prom
If you are looking for things to do in The City of the Tribes or in Galway with the kids, the city has one of the most vibrant arts and cultural scene, which is perfect for some educational family fun. Galway is a fun destination that can allow you to spend some quality time with your family on any day, whether during summer or during the rainy winter seasons. The people of Galway are happy and always full of energy, which ensures your safety throughout. One of the best attractions in Galway is Trad on the Prom, which is considered the best Irish show to learn about the culture, history, and tradition of the local people.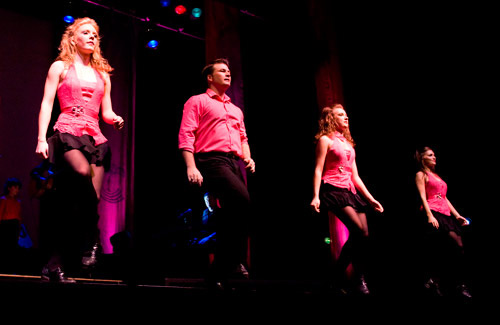 The schedule
The schedule for the Trad on the Prom show is released months in advance so it makes it easy for you to tailor your vacation around the event during your time in Galway. You have the option to splurge and book for both the dinner and the show or to just pay for the tickets at half price of course. Dinner includes a delicious 3-course dinner as well as a complimentary beverage; this is perfect for a romantic night out in Galway, especially if the kids are not invited.
The show typically starts at 9 pm inside the small auditorium that has a few seats which ensure that everyone has a pleasant view of the performances. To get there, the Trad on the Prom Show is performed inside the Galway Bay Hotel, which is located right along the water.  If you are coming from the city, the hotel is about 3 km from the city and is accessible by cab or through a drive.
What to expect from the show
Trad on the Prom promises to deliver an unforgettable Irish dance performance, which has often been categorized as the best Irish show. The dance entertainment show is captivating and if the kids are involved, they will be impressed by the sheer scale of it. The show features Irish dancers performing to traditional Irish music and theater performances.
The show takes approximately 2 hours and is simply breathtaking. The show has been showcasing the talented performers for over 10 years from talented dancers, singers, and musicians who come together to showcase the unique elements of Irish song and dance. The show is accompanied and complemented by modern lighting and sounds, which will ensure that everyone in the audience, even your little ones, are entertained throughout.
Home

›
Ireland Tourist Attractions

›
Trad on the Prom